ICC Cricket World Cup 2019: Top 5 Run Outs
Published 07/14/2019, 4:22 PM EDT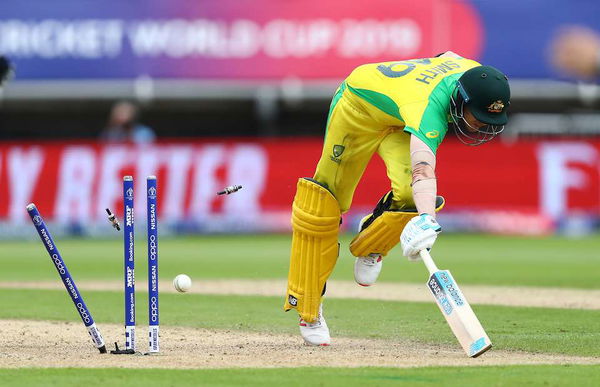 The importance of fielding has been reiterated in the ICC Cricket World Cup 2019. Teams that have hung on to half chances have made a huge difference to the overall result. New Zealand have been brilliant in the field which has taken them to the finals of the tournament. Probably another reason other than net run rate, for them to qualify above Pakistan.
ADVERTISEMENT
Article continues below this ad
There have been some brilliant run outs in this tournament. Here is a pick of the top five run outs of the ICC Cricket World Cup 2019.
1. Martin Guptill runs out MS Dhoni-
ADVERTISEMENT
Article continues below this ad
Unarguably the most important run out. It was as brilliant from Guptill as it was crucial. Few billion people's heart beat changed with the run out. Whole of India lost their hopes. It was the run out that confirmed New Zealand's birth in the finals of the ICC Cricket World Cup 2019.
2. Ravindra Jadeja runs out Ross Taylor-
Hitting it in the gap, Ross Taylor thought, he had a comfortable two. But Ravindra Jadeja came in running from deep square-leg and executed a perfect pick up and throw for a direct hit from deep square leg. He had a great semi-final with ball, bat and field, but unfortunately ended up as a losing semi-finalist.
3. Jos Buttler runs out Steve Smith-
Buttler nutmegged Steve Smith in the second semi-final of the ICC Cricket World Cup 2019. This was as important as Dhoni's run out in the first semi-finals. Steve Smith was the only batsman that really got going for Australia in the semi-final and in the final overs, he was run out by a brilliant throw from Buttler which went through his legs.
4. Shimron Hetmyer runs out Najibullah Zadran-
The scorecard might read Najibullah run out by Hetmyer, but Chris Gayle, without touching the ball had a huge part to play in the run out. Gayle, who is not known to be athletic, ran all the way behind the ball to create confusion and the Hetmyer, running in from the deep did the rest.
ADVERTISEMENT
Article continues below this ad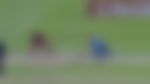 5. Sheldon Cottrell vs Tamim Iqbal-
Tamim Iqbal's instinctive movement forward after hitting a shot was enough for Cottrell to run him out. In his follow through, Cottrell picked up the ball and hit the stumps, all in one motion. Tamim Iqbal had only taken a few steps, but was still a few inches short.
ADVERTISEMENT
Article continues below this ad