ICC Makes a Blunder about Hall of Fame Member Rahul Dravid
Published 09/20/2019, 4:54 PM EDT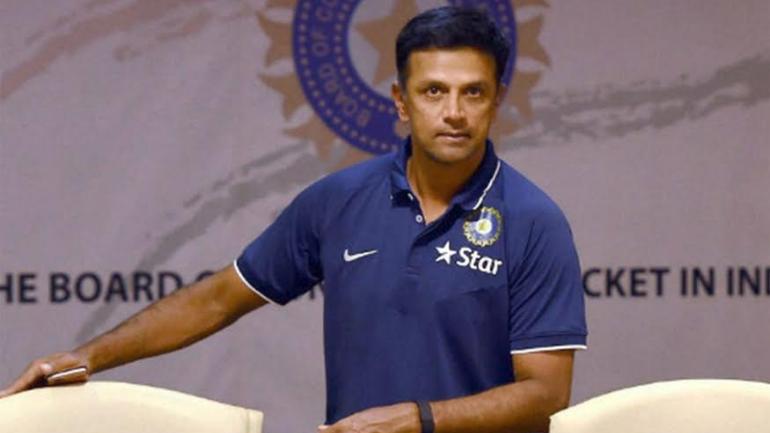 ---
---
In the list of Hall of Fame members, the International Cricket Council (ICC) goofed up in the description of Rahul Dravid. On the website, Dravid's batting style was described in an opposite manner.
ADVERTISEMENT
Article continues below this ad
Dravid, who has scored over 24,000 international runs, was described to be a left handed batsman in the ICC website. "Batting: Left-Hand," was written when Dravid's page was opened in the ICC Hall of Fame section.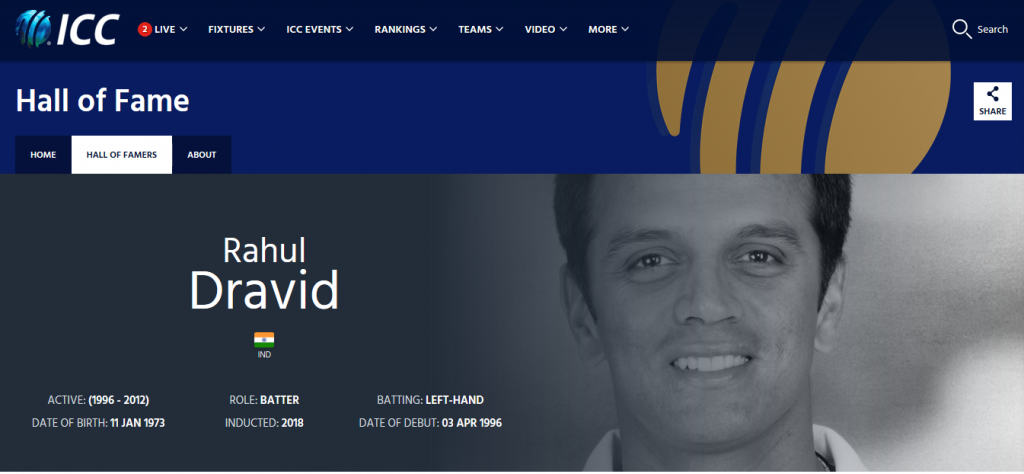 Cricket fans were naturally left unhappy when the blunder was noticed. Many fans took to twitter to express their disappointment.
ADVERTISEMENT
Article continues below this ad
@ICC Rahul Dravid is a left-handed batsman? How can your website make such a big mistake at https://t.co/Kmbmz3Hziy? Incorrect batting style is mentioned in the Hall of Fame list. This is a big mistake. Such a mistake is serious on the official website of the Supreme of Cricket. pic.twitter.com/ZXsFUJWr1h— mahesh pathade (@PathadeMaheshMT) September 19, 2019

Hey @ICC @ICCMediaComms U Have Eyes Or Not,U never see Dravid what type of Batsmen if ur not Seen ,See once again in the videos. Dravid is not a left handed batsmen,He is a right handed batsmen ,And he is the wall of Indian cricket #RahulDravid pic.twitter.com/ovfdjFLJ8N— Ramesh Babu?? (@RameshR24741473) September 20, 2019
@ICC @ICCMediaComms …ICC are u drunk ? Or high on what ?? When did Rahul Dravid bat left handed !! A world governing body can't get facts right of a legend ! #RahulDravid pic.twitter.com/62rXaGv0T7— Deric Gladson (@dericgladson) September 20, 2019
ICC later changed it to what it should have been, after it spreaded quite quickly.
Dravid was introduced into the ICC Hall of Fame in 2018, along with Ricky Ponting and England women's cricketer Claire Taylor. He became the fifth Indian to be awarded with the honour after Sunil Gavaskar, Bishan Singh Bedi, Kapil Dev and Anil Kumble. Earlier this year, Dravid's colleague for more than a decade, Sachin Tendulkar was also introduced to the Hall of Fame alongside South African pacer Alan Donald.
More from EssentiallySports on Cricket