ICC T20 World Cup 2020: Schedule
Published 07/25/2019, 5:37 AM EDT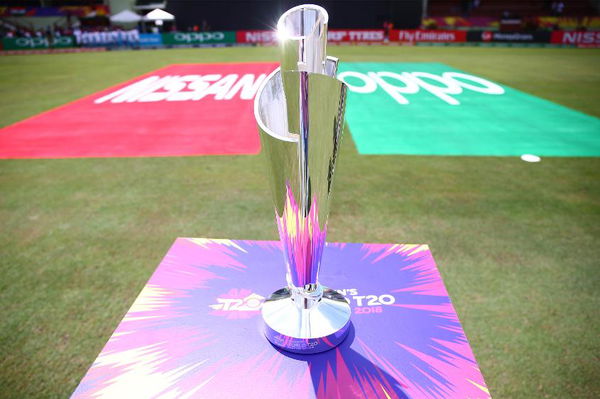 ---
---
After some breath taking action in the ICC Cricket World Cup 2019 in the home of cricket, the news of ICC T20 World Cup 2020 in Australia has kept all the cricket fans excited in anticipation of another thrilling ride of cricketing amusement in Australia next year.
ADVERTISEMENT
Article continues below this ad
Even though the tournament is one year away, it is always fun to look into the teams participating, the schedule and then analyze situations and draw conclusions to predict winners. We all do that.
The first round of the ICC T20 World Cup 2020 is scheduled to begin on October 18 which will see eight teams compete to fill four places in the Super 12 stage that will take place a week later. Seven different venues will be hosting the tournament with the finals at Melbourne Cricket Ground (MCG), Melbourne on November 15, 2020.
ADVERTISEMENT
Article continues below this ad
Groups in Super 12-
Group 1: Pakistan, Australia, West Indies, New Zealand, A1, B2
Group 2: India, England, South Africa, Afghanistan, B1, A2
A1, A2 , B1, B2 qualify from first round to the Super 12.
ICC T20 World Cup 2020 Schedule-
First round
October 18, 2020: Sri Lanka vs Qualifier A3, Kardinia Park, South Geelong (8.30 AM IST)
October 18: Qualifier A2 vs Qualifier A4, Kardinia Park, South Geelong (1:30 PM IST)
October 19: Bangladesh vs Qualifier B3, Bellerive Oval, Tasmania (8.30 AM IST)
October 19: Qualifier B2 vs Qualifier B4, Bellerive Oval, Tasmania (1:30 PM IST)
October 20: Qualifier A3 vs Qualifier A4, Kardinia Park, South Geelong (8.30 AM IST)
October 20: Sri Lanka vs Qualifier A2, Kardinia Park, South Geelong (1:30 PM IST)
October 21: Qualifier B3 vs Qualifier B4, Bellerive Oval, Tasmania (8.30 AM IST)
October 21: Bangladesh vs Qualifier B2, Bellerive Oval, Tasmania (1:30 PM IST)
October 22: Qualifier A2 vs Qualifier A3, Kardinia Park, South Geelong (8.30 AM IST)
October 22: Sri Lanka vs Qualifier A4, Kardinia Park, South Geelong (1:30 PM IST)
October 23: Qualifier B2 vs Qualifier B3, Bellerive Oval, Tasmania (8.30 AM IST)
October 23: Bangladesh vs Qualifier B4, Bellerive Oval, Tasmania (1:30 PM IST)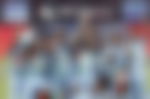 Super 12-
October 24: Australia vs Pakistan, Sydney Cricket Ground, Sydney (1:30 PM IST)
October 24: India vs South Africa, Perth Stadium, Perth (4.30 PM IST)
October 25: A1 vs B2, Blundstone Arena, Hobart (8.30 AM IST)
October 25: New Zealand vs Windies, Melbourne Cricket Ground, Melbourne (1.30 PM IST)
October 26: Afghanistan vs A2, Perth Stadium, Perth (11.30 AM IST)
October 26: England vs B1, Perth Stadium, Perth (4.30 PM IST)
October 27: New Zealand vs B2, Blundstone Arena, Hobart (1.30 PM IST)
October 28: Afghanistan vs B1, Perth Stadium, Perth (11.30 AM IST)
October 28: Australia vs Windies, Perth Stadium, Perth (4.30 PM IST)
October 29: Pakistan vs A1, Sydney Cricket Ground, Sydney (8.30 AM IST)
October 29: India vs A2, Melbourne Cricket Ground, Melbourne (1.30 PM IST)
October 30: England vs South Africa, Sydney Cricket Ground, Sydney (1.30 PM IST)
October 30: Windies vs B2, Perth Stadium, Perth (4.30 PM IST)
October 31: Pakistan vs New Zealand, Brisbane Cricket Ground, Brisbane (9.30 AM IST)
October 31: Australia vs A1, Brisbane Cricket Ground, Brisbane (2.30 PM IST)
November 1: South Africa vs Afghanistan, Adelaide Oval, Adelaide (9.00 AM IST)
November 1: India vs England, Melbourne Cricket Ground, Melbourne (1.30 PM IST)
November 2: A2 vs B1, Sydney Cricket Ground, Sydney (8.30 AM IST)
November 2: New Zealand vs A1, Brisbane Cricket Ground, Brisbane (2.30 PM IST)
November 3: Pakistan vs Windies, Adelaide Oval, Adelaide (9.00 AM IST)
November 3: Australia vs B2, Adelaide Oval, Adelaide (2.00 PM IST)
November 4: England vs Afghanistan, Brisbane Cricket Ground, Brisbane (2.30 PM IST)
November 5: South Africa vs A2, Adelaide Oval, Adelaide (9.00 AM IST)
November 5: India vs B1, Adelaide Oval, Adelaide (2.00 PM IST)
November 6: Pakistan vs B2, Melbourne Cricket Ground, Melbourne (8.30 AM IST)
November 6: Australia vs New Zealand, Melbourne Cricket Ground, Melbourne (1.30 PM IST)
November 7: England vs A2, Adelaide Oval, Adelaide (9.00 AM IST)
November 7: Windies vs A1, Melbourne Cricket Ground, Melbourne (1.30 PM IST)
November 8: South Africa vs B1, Sydney Cricket Ground, Sydney (8.30 AM IST)
November 8: India vs Afghanistan, Sydney Cricket Ground, Sydney (1.30 PM IST)
ADVERTISEMENT
Article continues below this ad
Semi-finals
November 11: Sydney Cricket Ground, Sydney (1.30 PM IST)
November 12: Adelaide Oval, Adelaide (2.00 PM IST)
ADVERTISEMENT
Article continues below this ad
Finals
November 15 : Melbourne Cricket Ground, Melbourne (1.30 PM IST)