ICC World Test Championship: All You Need to Know about The Finals
Published 07/25/2019, 3:14 AM EDT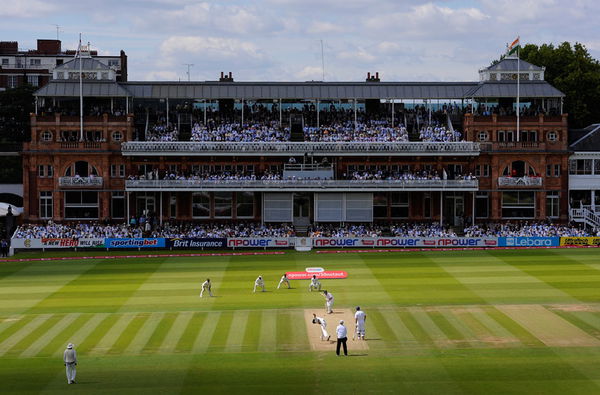 ---
---
The 2019-2021 ICC World Test Championship cycle will be the inaugural edition of the ICC World Test Championship. The first edition of the tournament is set in a country where cricket saw its beginning and the two countries that started Test match cricket are going to kick off the marquee tournament. One of the oldest yet fiercest of rivalries in the history of sports will be inaugurating the mega ICC event. The Ashes is just what you need to give a head start to such a tournament.
ADVERTISEMENT
Article continues below this ad
The beginning of August will also mark the beginning of the Championship when England play Australia at Edgbaston, not only in a quest to bring back The Ashes but for 120 points in the World Test Championship table (see full points distribution system).
After 2 years of each of the top 9 test playing nations participating in six bilateral series, the finals of the ICC World Test Championship will take place.
ADVERTISEMENT
Article continues below this ad
Who will play the Finals?
ADVERTISEMENT
Article continues below this ad
The top two teams after the completion of the two-year cycle will compete against each other in a one off Test Match for the Test Championship title. If the final fails to produce a result either by virtue of a draw or a tie, the team that finished top of the table in the league stage will be crowned as the ultimate Test Champion.
Venue for the Test Championship Finals-
If you were asked to guess the venue of the final of any cricket series held in England, you would probably put all your money on Lord's. And this isn't just any other series, it is the the inaugural edition of a tournament that is supposed to be the biggest prize in Test Cricket. Yes, an automatic choice. The finals of the inaugural ICC World Test Championship will be held at the home of cricket. The Lord's cricket stadium in London is scheduled for the finals in June 2021.
ADVERTISEMENT
Article continues below this ad