Iconic WACA to lose its international status due to redevelopment plans
Published 09/04/2015, 12:00 PM EDT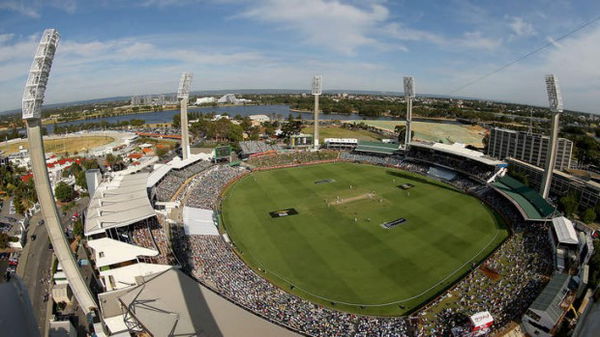 ---
---
The iconic Perth cricket ground or commonly known as the WACA will no longer be hosting international cricket matches due to a massive initiative proposed by the Western Australia Cricket Board.
ADVERTISEMENT
Article continues below this ad
The cricket matches to be played will now be held at a new 60,000 capacity stadium, being built across the Swan river.
The WACA has a very daunting history for touring England teams over the past few decades, England's last win at the WACA came in 1978 and since then haven't managed to secure a win and have lost on their past 7 visits to the WACA.
ADVERTISEMENT
Article continues below this ad
The WACA known for its incredible pace and bounce has always been a bowlers paradise posing a lot of problem for the bowlers.
Due to its outdated facilities the WACA missed on hosting test matches during last year, even though development works began last year they are not due to be completed until shortly after the England tour in 2017-2018.
ADVERTISEMENT
Article continues below this ad
Although the plans were accepted by the board the WACA's long serving president Dennis Lillee submitted his resignation. "I cannot stand by and watch what is happening at the WACA," Lillee told the West Australian newspaper. "I do not wish to be part of it any longer."
The redevelopment program includes the reduction in capacity to 10,000-15,000 and would be converted into a biotique venue. The proposed development would take 10 years to complete.
All the international matches will now be played at the new stadium including the big bash fixtures.
ADVERTISEMENT
Article continues below this ad
"To do nothing was not an option," the WACA chairman, Sam Gannon, said. "We now have the opportunity to showcase the best of world and domestic cricket at two modern stadiums, providing players and spectators with facilities expected for modern sport."
The WACA board said it was shocked following the resignation of 11 years president Dennis Lillie, The Waca chief executive, Christina Matthews, said "I was surprised, as was everyone this morning," she said. "There was nothing in the note he sent to us about why [he resigned]."
Image Courtesy: www.smh.com.au