"I'd Be Making $28M": Reilly Opelka Insists He Would Earn More in NBA Than in Tennis
Published 10/10/2021, 7:00 AM EDT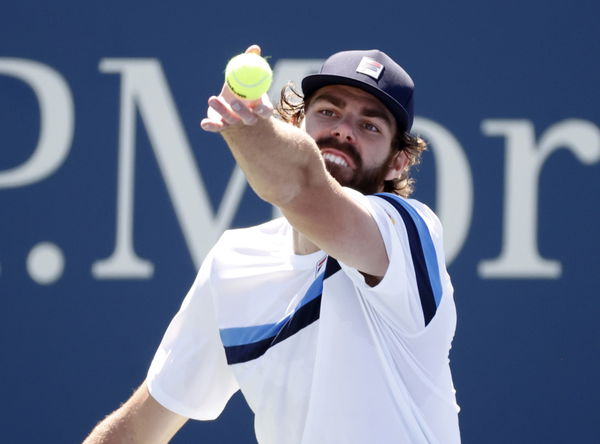 ---
---
American tennis player Reilly Opelka is an interesting player on the men's Tour. He is extremely well sized and is one of the tallest players, standing at 2.11 meters. He emerged on the circuit a few years ago, having played tennis on the biggest stage regularly from the 2019 season onwards. 
ADVERTISEMENT
Article continues below this ad
Recently, Reilly Opelka was in the news for his comments on tennis and its structure. He compared this elegant sport with basketball and felt that tennis players do not receive their fair dues for the efforts they put in. He even went as far as saying that an average NBA player makes more money than a top tennis player. 
ADVERTISEMENT
Article continues below this ad
The 24-year-old player spoke on this issue and stated, "We are only a handful of guys. It's just a much smaller sample size. In Europe, it's either soccer or tennis. In the US it's either football, baseball, or basketball. Soccer is bigger than tennis in the US, lacrosse is bigger. The best athletes in the world are American. But they just play basketball and football. And why not? I wish I played basketball."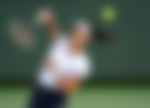 Reilly Opelka comes down heavily on tennis 
Reilly wished that he was a basketball player. For an athlete who is close to 7ft tall, basketball is an ideal sport. He would've made close to $30 million a year had he been a moderate player in the NBA league. However, with all the travel involved to play different tournaments, he finds it strenuous.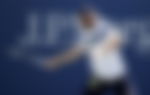 The top-ranked American player added, "I think I'm a great athlete, my body moves well for a 7-footer. If I was a mediocre basketball player, a top 20 NBA player, I'd be making $28 million a year."
"Instead, I'm grinding, traveling the world, and making much less. I could stay at home, cash checks for 12 years. If you are the eighth man on the Bulls, you are making more than the guy who's No. 8 in the world [in tennis]."  
ADVERTISEMENT
Article continues below this ad
The American player was recently seen in Boston, representing Team World in the Laver Cup. It was his first appearance at that event. However, he has been spotted this week competing in the Californian desert in the Indian Wells Masters. 
After winning his opening round match against Taro Daniel, he has booked a spot in the second round. He will be facing Bulgarian star Grigor Dimitrov next. We wish him all the best for the upcoming matches. 
ADVERTISEMENT
Article continues below this ad
Watch this story: How Roger Federer, Rafael Nadal, Novak Djokovic, Serena Williams, and Others Travel