"Idiot Meat Barbie"- Amouranth Reacts to Haters Calling Her a Cheater on Mizkif's Schooled
Published 05/15/2021, 11:53 AM EDT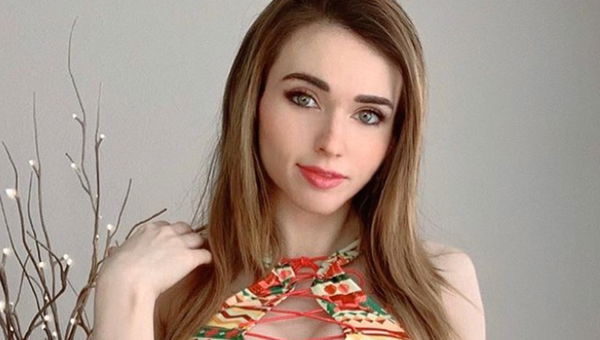 ---
---
Mizkif's 'Schooled' on Twitch ended up being more entertaining than the steamer ever thought it would be. What's even more interesting is most of this entertainment follows the actual streaming of the show. Almost all the participants, including QTCinderalla and Amouranth, have faced cheating allegations. In fact, the winner of the third episode, Kaceytron, even confessed to cheating.
ADVERTISEMENT
Article continues below this ad
Apart from Kacey, no other streamer has admitted to cheating on the show Mizkif hosts, putting his own money on the line. However, ever since he went on a rant about how those who cheat on his show are actually stealing from him, his fans have been going hard at the participants of the show.
The latest Twitch streamer to come under the crosshairs of Mizkif's fans is none other than the hot-tub star Amouranth. Many viewers on the streaming platform are upset with the rising popularity of the hot-tub meta. Therefore, according to Ranth, they're using just using her as a scapegoat.
ADVERTISEMENT
Article continues below this ad
Amouranth denies cheating allegations
Whether she wins or loses, Amouranth knew she would never make it out of the game show with a positive image. She had already predicted that people would end up calling her a cheater after the show ends. This is exactly how things turned out to be as people all over Twitter and even in her Twitch chat called her out for being a cheater.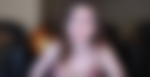 Amouranth shut her haters down in the most elegant way possible. While she addressed the issue on her live stream, she made much more sense through her tweet on the same matter.
"No, I didn't cheat on Mizkif's show. Despite a bunch of haters, I still didn't do it. I played fair and square, and I still didn't get gifted subs but that's fine."
Amour outright dismissed the cheating allegations on stream. However, she went a step further to talk about how her being a hot-tub streamer is all the more reason people are targeting her.
There is no way a hot-tub streamer could have won on Schooled
ADVERTISEMENT
Article continues below this ad
Even after clarifying that she didn't cheat on the show, Amouranth took to Twitter to further express her disappointment after all the comments she has been seeing. According to her tweet, many people negatively commented on Amour's appearance on the OTK announcement of the episode.
Win in the court of public opinion…. or rather not lose more.

The hot tub meta has people looking for a scapegoat. There was no coming out of that show looking good. Either "lol idiot meat Barbie" or "lol cheater"

Like in online gaming culture:

— Kaitlyn (@wildkait) May 14, 2021
ADVERTISEMENT
Article continues below this ad
Amour also said that there was no way she could have won in the court of public opinion. She knew that if she lost, people would laugh at the expense of her career and intellect, calling her an "idiot meat barbie", and if she won they would just dismiss her achievement by calling her a cheater. At the end of the day, Amouranth draws consolation from the fact that she played fair and square.
ALSO READ: From Ninja and xQc to Pokimane and Valkyrae, These Are the Highest Earning Streamers in the World in 2021
Trending Stories