'If No One Picks Him Up, I Will'- Dr Disrespect Teases His Own Valorant Team and Speculates on TenZ's Future With Sentinels
Published 03/23/2021, 9:03 AM EDT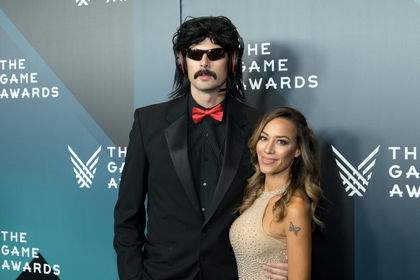 ---
---
Riot Games' FPS title Valorant has attracted yet another massive gaming celebrity and possibly an investment opportunity. Call of Duty veteran Dr Disrespect has been spending quite some time playing Valorant. Not only has he enjoyed annihilating opponents in the game, but he has also taken a keen interest in the competitive side.
ADVERTISEMENT
Article continues below this ad
Doc actively watched the ongoing Valorant Championship Tour matches. One player who impressed the 'Two Time' the most was Sentinel's latest recruit, TenZ. Following his hiatus from competitive gaming, TenZ has retained his position as one of the best Valorant players.
Previously, Dr Disrespect had talked about how Valorant is the best investment opportunity in the gaming industry. Naturally, for anyone wishing to have a successful roster, TenZ could prove to be a key element. The professional's future with Sentinels is currently uncertain, and a fan asked the Two Time in his recent stream what his opinion was on the same.
ADVERTISEMENT
Article continues below this ad ALSO READ: "I Want That All to Change and It Will Change"- Dr. Disrespect Vows to Leave Silver Rank on Valorant
Dr Disrespect is ready to provide TenZ a new home
Doc was unaware of the situation surrounding Sinatraa and Cloud9's deal with Sentinels. However, he feels that TenZ, being a top Valorant player, won't have any difficulties finding a new home. According to Doc, he will have offers lining up for him at whatever price he demands. Although, the Two Time is sure that if TenZ doesn't land somewhere, Doc will always have a place for him.
"Depending on what Sentinels want to do with TenZ if they don't pick him up, I will. That's a guarantee."
ADVERTISEMENT
Article continues below this ad
Although Dr Disrespect feels that guarantee wouldn't be as high if TenZ asks him for a million dollars. However, Doc believes that he deserves much more than a million dollars. While playing Call of Duty Warzone with his duo partner ZLaner, he asked Z how much he thinks top players in a sport should ask for.
Both Doc and Z agreed that someone like TenZ, in his prime, deserves to be paid an exorbitant amount for his gameplay. However, the most interesting takeaway from this conversation was Doc once again teasing his own Valorant team.
ADVERTISEMENT
Article continues below this ad
While Dr Disrespect has no news on his Call of Duty team yet, this is the second time in a week that he has talked about Valorant as a potential investment. Is he really going to make a move on what he calls the "upcoming competitive shooter?"