"If We Win This Game, Will Buy You PS4"- Call Of Duty Pro Surprises Random Teammate
Published 08/01/2020, 9:48 AM EDT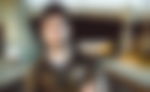 ---
---
100 Thieves co-owner, Matthew 'Nadeshot' Haag, recently came back to streaming on Twitch. Nadeshot is a former pro in Call Of Duty and has been sitting out for quite some time now. In a July 30th stream, Nadeshot did something incredible. He hopped into a game of random duos in Call Of Duty: Warzone. In there, he met his teammate- Private_Pyle. This seems like a pretty regular thing for any Battle Royale player but wait till you hear the surprise.
ADVERTISEMENT
Article continues below this ad
In the game, Nadeshot was having difficulty talking to his teammate, whose headset mic seemed to be causing some disturbance. Nevertheless, after a few more tries, 'Private_Pyle' started speaking. Nadeshot, after having some conversation with the guy, decided on something really crazy.
"Your PS4 sounds like it's about to blow the f*** up man. I can't lie to you", exclaimed Nadeshot at one point.  Private_pyle sounded dejected for the most part and admitted he needed to get a new one soon. Following this, things got very interesting for Nadeshot's teammate.
ADVERTISEMENT
Article continues below this ad
The 100 Thieves owner promised to buy him a brand new PS4 if they won that particular match. It was such a wholesome move by the former pro. The guy who'd already admitted to being a fan could not believe his luck.
Nadeshot returns to Call Of Duty streams
One of my favorite videos I've ever uploaded…

Matched up randomly with a fan of mine on Warzone and told him that if we won, I'd buy him a brand new PS4 and send him a @JBLaudio Quantum headset.

ABSOLUTELY RIDICULOUS ENDING. https://t.co/e6bX8qkHPO

RT's appreciated. pic.twitter.com/RHz547WUMT

— 100T Nadeshot (@Nadeshot) July 30, 2020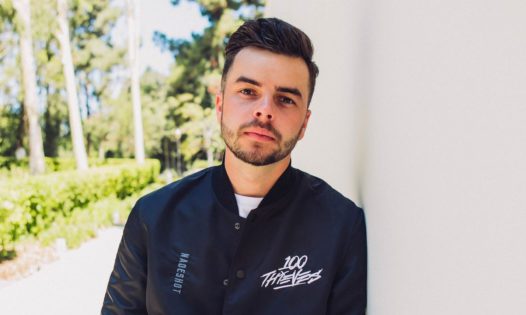 Undoubtedly, the game took a different spin thereon. The 1.7K/D random teammate gave out the best callouts ever. His comms were so perfect, even people on Twitter were all praises for the lucky man. A little bit of a scare occurred when he got sent to the Gulag. Nevertheless, he won a close fight and emerged back on Verdansk. Both Nadeshot and 'Private_Pyle' stacked up 11 kills, each, in the win.
nade i need your help convincing my dad to get me a 100t windbreaker help!!!

— das_ (@drshxpe) July 30, 2020
ADVERTISEMENT
Article continues below this ad
While on the one hand, it is a heartwarming video to watch, people always get too excited thinking this might be an everyday thing. Free PlayStations? Everybody wants one! No judgments!
ADVERTISEMENT
Article continues below this ad
Source: Nadeshot Plays YouTube