Fortnite: iFireMonkey Leaks New Weapon To Shoot Down Helicopters
Published 04/12/2020, 4:52 PM EDT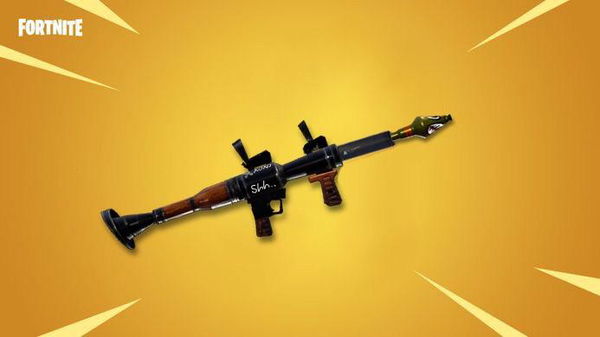 ---
---
A recent leak revealed that Fortnite is developing a new weapon that will change the game forever. Anti-Choppa RPG rocket launcher, this aims directly at helicopters and bring them down. Destroying choppers with a missile battery. The leak disclosed on iFireMonkey Fortnite Intel, pretty reputable as a data miner.
ADVERTISEMENT
Article continues below this ad
Weapon Leak:

Weapon Codename: MistyBop
Weapon: Rocket Launcher
Special Ability: Can lock on to the Helicopter.
Achievements: Destroyed a Choppa with a Missile Battery

Audio Files: pic.twitter.com/JRKIROSTfT

— FireMonkey • Fortnite Intel 🎄 (@iFireMonkey) April 12, 2020
ADVERTISEMENT
Article continues below this ad
Epic Games are trying their best to make sure that the game has new exciting features. This is a two-fold plan; one is to retain the players who recently got unhappy with the game. Secondly, it is an innovative way to introduce new content.
Why Are People Not Happy With This 
The truth is Fortnite's guns were a hot topic of debate for quite some time now. The buffed out sniper RPG is an OP weapon that destroys everything in its path. It doesn't seem to require much skill to control the weapon. Instead of fixing that, the developers decided to add another RPG kind of weapon. The codename given to this weapon by the developers is MistyBop.
ADVERTISEMENT
Article continues below this ad
The standard theory is that every vehicle in Fortnite will have a counter weapon. This helps in keeping everything under the right balance. What goes wrong with this is that sometimes the weapons are way too buffed out.
However, we do not know for sure what this one is going to be like. Any weapon which can bring down choppas with a few missiles is definitely going to be the one to look out for.
Are Epic Games Going Wrong Somewhere With Fortnite Updates?
ADVERTISEMENT
Article continues below this ad
Honestly, we do not give enough credit to game developers for trying their best. #RipFortnite was a trending topic on 12th April for several reasons. Fortnite has faced this sort of controversy before and has successfully come out of it as well. The devs are trying their best to keep the game as fresh as possible. Although we have no idea how this gun will perform in the game, we can only hope that it improves the game.
For Fortnite lovers, these are trying times and patience is the key. We have to wait and watch what unfolds.
Trending Stories