Iga Swiatek Credits Her Olympian Father's Guidance for Her On-Court Success
Published 04/28/2021, 11:59 AM EDT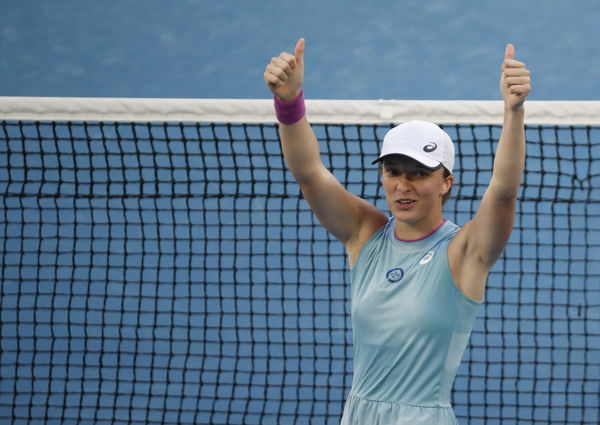 Reigning French Open champ Iga Swiatek has an interesting sporting background. Her father, Tomasz Swiatek, is a former Olympian having rowed for Poland in the 1988 Summer Olympics. This has had an impact on her childhood and on her on-court success.
In a recent interview, Swiatek spoke about having the strong 'Olympian' character embedded in her by her father. Being professional is one of the standout features that she learned from him.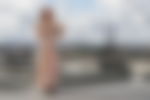 "For sure. Like most of the…my features of characters that are, you know, important in sports, he was the one that really showed us how to be professional and how to, you know, really act like someone who has, who wants to be a professional."
ADVERTISEMENT
Article continues below this ad
Furthermore, pursuing a professional sports career is difficult as the player would need to balance studies and practice simultaneously. Because Iga's upbringing was different, eventually she was able to manage everything.
"He was just raising us in that way and that was really amazing because it wasn't hard for me later to, you know, combine school and education with sports, and it's, it's because of him, basically."
Iga Swiatek on acquiring discipline and focus early on in her life
ADVERTISEMENT
Article continues below this ad
Iga admitted that in the beginning, she had doubts and difficulties with tennis, but then thanks to her father, she was able to bring in discipline and focus which helped her.
"Maybe when I was younger, it was, it was hard because you know it took a lot of discipline, and you know just focusing on our goals but right now I think it was the perfect way to, to do that."
ADVERTISEMENT
Article continues below this ad
It is to be noted that Iga is only 19 and still might have a lot to learn from her father. 2021 gives her the opportunity to follow in her father's footsteps and represent Poland in the Tokyo Olympics. It will be interesting if she does participate in the Olympics.