Who are these? – The Ignored Heroes of Indian Sports
Published 11/14/2015, 8:22 AM EST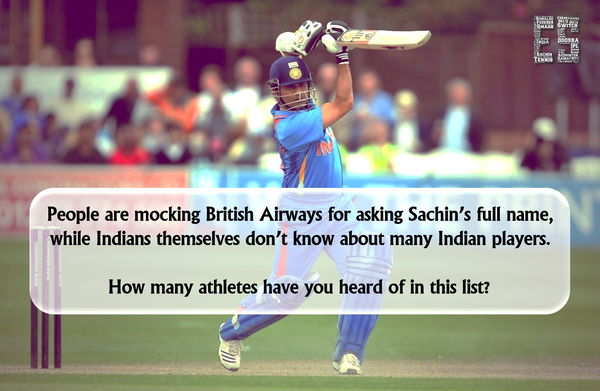 ---
---
As if Maria Sharapova's utter ignorance of a sport or, in fact, of a sport-person who plies his trade in a sport not played in her nation, wasn't enough, the blissful lack of comprehension of a British Airways "bot" who, already facing the wrath of "God" (read customer – Sachin) for misplacing his luggage, was shamelessly slaughtered on the virtual platform by many of His followers just because he asked his name, among other necessary details, for DM.
ADVERTISEMENT
Article continues below this ad
The religion that is Cricket, which grips the entire nation in its fangs, crosses all borders of fanaticism each time anybody  messes with the God, Sachin Ramesh Tendulkar. Blasphemy becomes an understatement as millions annihilate a poor ignorant soul terming him/her/it as a heretic.
And still, as much as the drubbing of the "unenlightened" is hilarious to watch and read for the neutrals, the fact that the eye of the storm raised on something as big and powerful as social media is something as trivial as a sportsperson's name – albeit a great one, probably even the greatest one – reveals a blatantly uncivil and hypocritical nature of us Indians in general.
ADVERTISEMENT
Article continues below this ad
India is the second most populous nation in the world. Despite this fact, countries 1/10th the size of us and 1/100th the population of our nation, embarrassingly beat us in more than half the legit sports which are featured in the Olympics. And cricket isn't one of them. And in sports which we actually are better than the most, we Indians quite sportingly, "remember" all the names of our own athletes  or sports-men/women.
What if a foreigner asks us whether we know who is IM Vijayan, or Amjyot Singh, or Vijay Kumar? Do we have an answer to them?
EssentiallySports brings to you names of 12 such ambassadors of Indian Sports, among countless others, who have made us and the country proud, time and again and still haven't got the spotlight they deserve.
#1 Koneru Humpy (Chess)
This Andhra born female prodigy is India's youngest Woman Grandmaster and when she first became a Grandmaster in 2002, she was also the youngest woman ever to achieve the title (not solely a Woman Grandmaster), at the age of 15 years, 1 month, 27 days, beating Judit Polgár's previous mark by three months. This record was subsequently broken by Hou Yifan in 2008.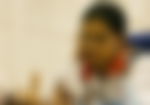 In addition to this, in October 2007, she became the second female player ever, after Judit Polgár, to exceed the 2600 Elo rating mark, being rated 2606 and became Asia's youngest Woman International Master (WIM) in 1999.
Nationally, she received the Arjuna Award in 2003 and Padma Shri in 2007.
#2 Amjyot Singh (Basketball)
Despite cricket being his first choice, this Indian National Basketball Team Captain, had reached enviable heights both metaphorically and literally, in his short career span. The form which started last year where he played a stellar role in India's shock victory over China in the finals of FIBA Asia Cup in Wuhan, took him to Japan where he, along with Amritpal Singh have become the first Indian players to play professional basketball in Japan.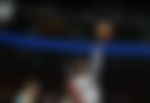 It was a classic case of David vs Goliath and India on the back of superb Amjyot, slayed the giant. As a junior, he scored 13 points and grabbed five rebounds to complete a 65-58 win over the Asian behemoths. A year on, he led the Indian force in China at FIBA Asian Championship again, his prolific form meaning India would make its first quarter-final appearance in 12 years.
FUN FACT: During the Asia Cup last year, FIBA Officials imposed the "no headgear" rule which prohibited him, a Sikh, to wear his turban. Taking it in his stride, he continued his scintillating form this time as well, scoring a tournament high 23 points per game so far in FIBA Asian Championship.
#3 Dipa Karmakar (Gymnastics)
Despite being only 22 years old, Dipa Karmakar has been the most successful gymnast India has ever produced. She went to Glasgow and won a Bronze medal at the 2014 Commonwealth Championships, becoming the first female Indian gymnast to do so.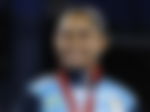 Dipa is one of only 5 gymnasts in the world to have successfully performed the most difficult move, a front handspring and two front somersaults Produnova vault. Confused? Watch this:
https://www.youtube.com/watch?v=IUVLSIZV_0U
#4 Vijay Kumar (Shooting)
You might remember him as yet another Army guy who won an Olympic medal in shooting.  Precisely speaking, Vijay Kumar won the second medal for India in the 2012 London Olympics. His silver in the 25m Rapid Fire Pistol helped India a long way in getting a respectable position in the standings. Only Sushil Kumar, 8 days later, managed to win another silver medal for India. Vijay Kumar finished with an average score of 9.767 in the tournament.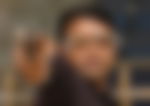 2 years later in 2014, the Indian trio of Vijay Kumar, Pemba Tamang and Gurpreet Singh won the silver medal in the 25m centre fire event at the 2014 Asian Games, held at Incheon, South Korea. The team scored a total of 1740, two behind gold medalists China.
#5 Shailesh Tripathi (Chessboxing)
Shailesh Tripathi is the first and only professional chessboxer from Asia. But first, what is Chessboxing? Well, as the name suggests, it is an amalgamation of two sports which has seen India make immense strides forward in the international arena, chess and boxing. Chessboxing is a hybrid fighting sport that combines two sports of absolutely opposite nature, chess and boxing, where the competitors fight in alternating rounds of chess and boxing.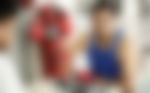 The participants may win a chessboxing match in any of the following ways:
1. Knockout (boxing rounds)
2. Technical Knockout (boxing rounds)
3. Checkmate (chess rounds)
4. Exceeding of the time limit by the opponent (chess rounds)
5. Disqualification of his opponent by referee (either rounds)
6. Opponent resigns (either rounds)
Coming back to Shailesh Tripathi, he is the first and the only chessboxer from India and has represented the country in the World Chessboxing Championship held in Moscow on 28 November, 2013 where he put up a good fight.
#6 Shiva Keshavan (Luge)
A five-time Olympian and the first Indian representative in luge in the Winter Olympics, Shiva Keshavan, is one of the best luge athletes from Asia. He set the new Asian speed record at 134.3 km/h (83.5 mph) after beating the previous record of 131.9 km/h (82.0 mph).
Shiva also won the gold medal at the 2011 Asia Cup in Nagano, Japan. In 2012, he set a new Asian track record at 49.590 seconds.
However, he got Internet fame when a video of him falling off his sled and yet climbing back on and completing the run during a training session went viral.
#7 Anand Kumar (Paralympic Badminton)
A man diagnosed with polio in his right leg and right hand, Anand Kumar started playing badminton at the age of 19. And then went on to become World No.1  at the age of 34 and is World No. 7 currently at the age of 41. Something right out of a Bollywood story?
Well, that is the real life story of Anand Kumar and currently his CV boasts of 3 Israel Open Championships and an Asian Bronze medal in 2004 despite lacking funds for travelling to compete in tournaments.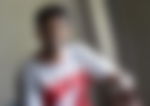 However, slowly Kumar is getting the recognition he deserves. In 2014, the Karnataka government awarded him the Ekalavya Award for his outstanding contribution to the sport. And with badminton making an entry into the 2020 paralympics, Kumar is looking to smash his way to the Paralymic Gold.
For a more insightful journey to his life, read this – anand-kumar-battling-odds.
#8 Karnam Malleswari (Weight-Lifting)
She could have won the gold medal at the Olympics. But all those who remember and knows her still respects her for the fact that she's the first Indian female athlete to win an Olympic medal (bronze).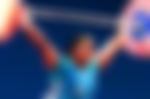 However, 8 years before that, she had already done a "first" at the international level when she became the first Indian woman to win a world title in any sport. While she only won the bronze medal, this proved to be a great moment for her and the nation.That was perhaps even better than her achievement of winning her gold medal in the World Championships held in China.
Malleswari's achievements not only propelled Indian weight-lifting onto the world arena but also was an important milestone in the process of 'women empowerment', something we all talk so much about right now.
http://https://www.youtube.com/watch?v=KegveAgMiYM
#9 Sharath Kamal (Table Tennis)
Two Commonwealth gold medals in singles (Kuala Lumpur, 2004 and Melbourne, 2006) and another Commonwealth Gold in doubles (Delhi, 2010) as well as finishing at an all-time best 6 in the Asian Cup, having beaten three of the world's top 20 players, Achantha Sharath Kamal is India's currently No.1 Table Tennis player and is considered to be one of the best table tennis players India has ever produced.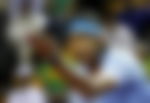 A man so humble and down to earth in his speech and yet he's confident and unnerving in his ambitions which was evident during an interview he did with us:
https://www.essentiallysports.com/i-am-like-wine-the-older-i-get-the-better-i-play-sharath-kamal/

#10 Arpinder Singh (Triple Jump)
A Glasgow Commonwealth Bronze Medalist and a national record holder in triple jump, Arpinder Singh is one of the many strong contenders for India at the 2016 Rio Olympics and recently finished 5th in the Incheon Asiad with a jump of 16.41 metres. His personal best is a national record setter of 17.17 metres which booked his ticket to Glasgow where he won the Bronze medal for India.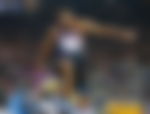 Watch this video to know more about this national hero.
https://www.youtube.com/watch?v=-tRbhI3bChQ
Check out our exclusive interview with him here: https://www.essentiallysports.com/exclusive-interview-arpinder-singh/
#11 Geet Sethi (Billiards)
He has dominated the scene of English billiards throughout much of 1990s and is a 6 time winner of Professional-level and three times winner of the Amateur World Billiards Championships. Sethi is also a holder of 2 World records. His record of 147 points was featured in Guinness Book of World Records and his break of 1276 was unbeaten for 15 years.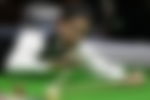 ADVERTISEMENT
Article continues below this ad
Sethi had been the face of Indian billiards and snooker on both professional and amateur level throughout the 90s, not to mention, he won the Gold Medal in the 13th Asian Games, Bangkok 1998 and received the prestigious  the Rajiv Gandhi Khel Ratna for 1992–1993; both the Padma Shri and the Arjuna Award in 1986; and the K.K. Birla Award, 1993.

#12 I M Vijayan (Football)
He holds the feat of scoring one of the fastest goals in international football history when he scored against Bhutan in 11 seconds in 1999, and is a 3 time National Player of the year as well as receiver of the prestigious Arjuna award.
ADVERTISEMENT
Article continues below this ad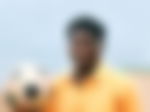 He is regarded as one of the most dogged players the country has ever produced and  along with Baichung Bhutia, comprised one of the deadliest attacks that India has ever seen. After the Afro-Asian Games 2003, Vijayan formally declared his retirement. He was the top scorer in the tournament with 4 goals.