"I'll Pay the Fine": Benoit Paire Indulges in a Heated Argument After Chair Umpire Ruled Out the Call at Italian Open 2021
Published 05/10/2021, 7:10 AM EDT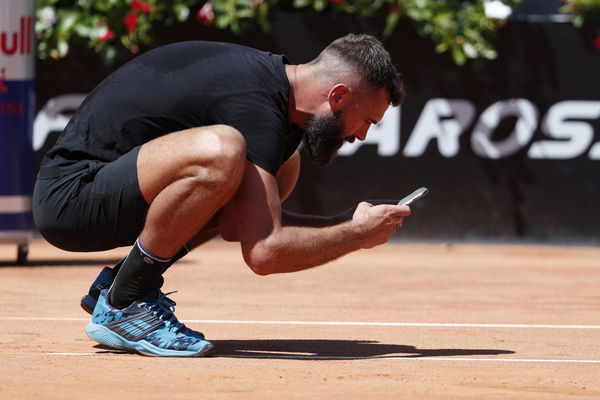 ---
---
In a match mired with drama, Benoit Paire lost to Stefano Travaglia in the opening round of the 2021 Italian Open. During the second set of the match, Paire got involved in a controversy with the chair umpire over the ball mark call near the lane line.
ADVERTISEMENT
Article continues below this ad
Serving at 2-2 15/15 in the second set, the lines umpire called out Paire's first service. To confirm the call, the chair umpire, Carlos Bernardes, stepped down to check the ball mark and also ruled it out.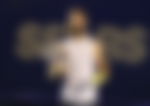 Benoit Paire outburst at chair umpire's call
ADVERTISEMENT
Article continues below this ad
Unconvinced by the decision, Paire got embroiled in a heated argument with Bernardes over his disagreement with the ball being called out. Bernardes shot back at Paire by saying, "I went to see 45 brands in this set" and checked with the Hawkeye TV images which supported his original decision.
Still in disbelief, Paire took out his cell phone and photographed the mark of the ball near the lane line. After taking the picture, Paire exclaimed, "If I have to, I'll pay the fine", to vent out his frustration.
ADVERTISEMENT
Article continues below this ad
However, Paire's actions resulted in the chair umpire handing a warning to the French tennis player. After the incident, Paire could get over his emotions and committed three double faults to concede the break.
Despite breaking back the following game, Paire could not regroup himself and lost the next three consecutive games, handing over the victory to Travaglia.
Since the start of the season, Paire has suffered an early round exit in most of the tournaments, but his antics at the Italian Open mark a new low.
ADVERTISEMENT
Article continues below this ad
With the 2021 Roland Garros just a few weeks away, Paire will hope to improve his form and reach the latter stages of the Grand Slam. Since his debut at French Open in 2010, Paire hasn't gone beyond the fourth round in Paris.