"I'm a Bit Like Stan Wawrinka": Dominic Thiem Feels He Cannot Be Compared to Rafael Nadal
Published 02/09/2021, 12:09 PM EST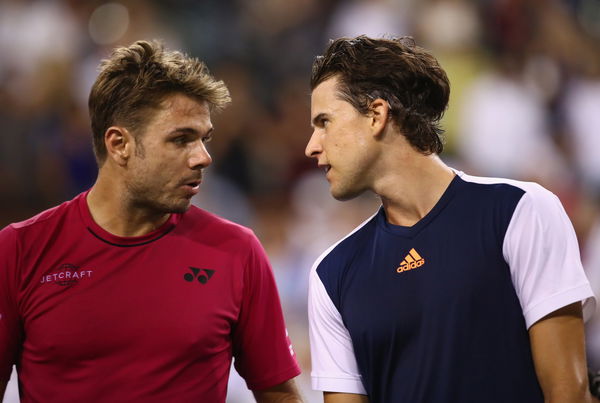 ---
---
Known for his aggressive playing style, World No.3 Dominic Thiem has established himself as a force to be reckoned with.
ADVERTISEMENT
Article continues below this ad
Thiem's powerful groundstrokes coupled with his defensive skills make a lethal combination that has overwhelmed the best players frequently.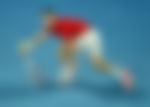 During a recent interview with Tennis Magazine, the host asked Thiem whether his energy-sapping game could become a problem in the long run. The US Open champion declared that he believes he can play another 4-5 years at a high level considering he's 27 right now.
ADVERTISEMENT
Article continues below this ad
Dominic Thiem compares himself to Stan
The Austrian gave the example of his arch-rival Rafael Nadal, who many thought won't be able to continue in his 30s because of his physical game style but has proven everyone wrong.
However, Thiem opined that Nadal was an exception and admitted that his career might take the same trajectory as that of Stan Wawrinka's.
"Not yet. I'm 27 and believe that I can still play for four or five years at the level. At some point, it could become a problem. With Nadal, you thought that too. But he is an absolute exception, you can't compare yourself with him," said Thiem.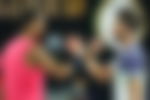 Thiem talked about Wawrinka, who peaked late in his career and delivered extraordinary performances over a 4-year span by winning 3 Grand Slam titles. However, lingering knee problems exacted a heavy toll on Wawrinka's game; a fate that Thiem prays doesn't befall him.
"Maybe I'm a little bit like Stan Wawrinka, who at 28 is at his peak his career and then had four, five unbelievable years in which he won three Grand Slams.
"He got small problems, for example, with his knee, at 33. That can be due to this incredibly exhausting game. I hope not, but it can happen to me the same way," added Thiem.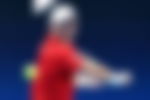 Thiem riding on US Open success
ADVERTISEMENT
Article continues below this ad
Having won his first Grand Slam last year, Thiem will aim to maintain the same momentum and win more big titles in his prime.
Over the last few years, Thiem has consistently beaten the top players in the world with the latest showdown going down at the 2020 ATP Nitto Finals, where Thiem defeated both Nadal and Djokovic en route to the final.
ADVERTISEMENT
Article continues below this ad
Last year, Thiem lost to Djokovic in the 2020 Australian Open Final by the narrowest of margins. However, now with the experience of winning a Grand Slam, Thiem has the firepower to lift the title at this year's Happy Slam.