"I'm All About Winning": Indiana Pacers Star Victor Oladipo Shares Future Goals in the League
Published 10/01/2020, 7:22 AM EDT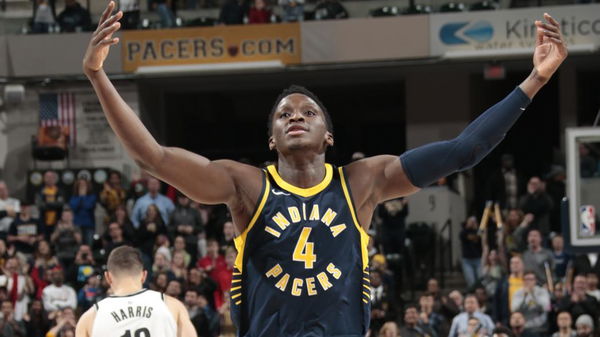 The Indiana Pacers might be on the path to a potential rebuild after being stuck in mediocrity for a long time. They made the playoffs this year but were clean swept by the Heat in the opening round. Head coach Nate McMillan faced the consequences of the meltdown as he was sacked by the organization right after the elimination.
The Pacers didn't have their all-star forward Domantas Sabonis in the lineup. Sabonis' absence was clearly visible on the floor, as the Pacers had no answer for the Heat. Moreover, star Victor Oladipo might also be on his way out of the franchise after his contract runs out next season.
In a recent interview with Fat Joe, Victor Oladipo discussed his plans for the future. He said, "I'm all about winning. That's what you're defined as. I wanna be the greatest, I want to have my name amongst the greats, I wanna be able to show my kids how great of a player I was. And in order to do that, you gotta show them some hardware…I want a lot of hardware."
ADVERTISEMENT
Article continues below this ad
Victor Oladipo still has a year left on his deal, but considering his ambitions, there is a big chance he won't re-sign with the Pacers.
ADVERTISEMENT
Article continues below this ad
What are the options for Indiana Pacers star Victor Oladipo?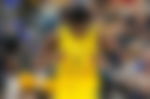 Oladipo has already proved that he is capable of being a reliable star on a team. Moreover, there are already a few franchisees that could use Oladipo's contributions. The most notable of these that he could sign with is the Dallas Mavericks. The Mavs already have two young stars in Luka Doncic and Kristaps Porzingis. Adding a third player of Oladipo's caliber could complete a potential super team.
ADVERTISEMENT
Article continues below this ad
Former NBA player Antoine Walker spoke about how the Mavs needed to "get some tougher guys". Oladipo could very well be one. Walker said, "I do like their potential to be great because they got a little taste and I do like some of the pieces around them; I like Tim Hardaway Jr., I like Seth Curry; they have some of the better shooters around him so, they've already gotten over the threshold. Now it's time to get a couple of defensive minded guys, some role players that can take a punch and do some of the dirty work and allow those guys to be great."
What do you think? Which franchises could be the front runners to land Oladipo's signature if he does decide to leave the Indiana Pacers?