"I'm Coming Home"- Shroud Finally Announces Return
Published 08/11/2020, 3:11 PM EDT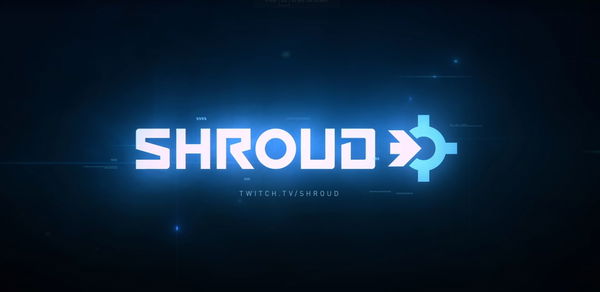 It is official. The 'King' of FPS games is back. Everyone's favorite 'Shroudy Rowdy' has announced something that the fans will absolutely love. With Ninja and Dr Disrespect back to streaming, everyone had only one question in mind: Where the hell is Shroud? Looks like we finally have our answer.
ADVERTISEMENT
Article continues below this ad
Shroud recently uploaded a video on YouTube that announced his return to Twitch. It's almost poetic because the video literally says "I'm coming home". The song playing in the background is titled 'Only one King'. We see what you did there, Shroud. Very subtle.
ADVERTISEMENT
Article continues below this ad
Shroud is one of the most followed streamers and has a huge and loyal fanbase. After the Mixer shutdown was announced, he was free to stream on any platform of his choosing. He also reportedly got a $10 million payout while leaving. But since then, there was no sign of him.
Even though he hasn't streamed on Twitch in almost a year, he is still the 3 most followed person on the platform. That speaks volumes about his fan following. There is no doubt that the number is going to go even higher with this announcement.
This move is also justified because he practically has to pick up from where he left off on Twitch. All his followers are there and it's basically where shot to fame. He may not have been a decorated pro player but is definitely one of the best FPS players on the planet. Whether it is Apex Legends, PUBG or Counter-Strike, Shroud can make unreal plays in all of them.
Dr Disrespect has seemingly moved to YouTube though there is no official contract with the platform. Ninja has streamed on YouTube and has appeared on Twitch but still hasn't made up his mind. This is the perfect opportunity for Shroud to get back into the game and reach even bigger heights.
The streaming community also expressed their excitement regarding this announcement. Take a look:
ADVERTISEMENT
Article continues below this ad
There are also rumors that Shroud might become a professional Valorant player. There is no official word on this yet but we'll find out soon enough. With this announcement, we now look forward to his return stream on Twitch as it will definitely break some viewership records. So, your favorite streamer is back. Time to go check out his Twitch and wait for him to make an appearance. Keep watching this space for further updates
ADVERTISEMENT
Article continues below this ad
Sources: Shroud YouTube Dr Lupo Twitter Cloud 9 Twitter Benjfishy Twitter CouRage Twitter