"I'm Disrupting My Opponent's Rhythm": Stefanos Tsitsipas Reveals Towel Troubles at US Open 2020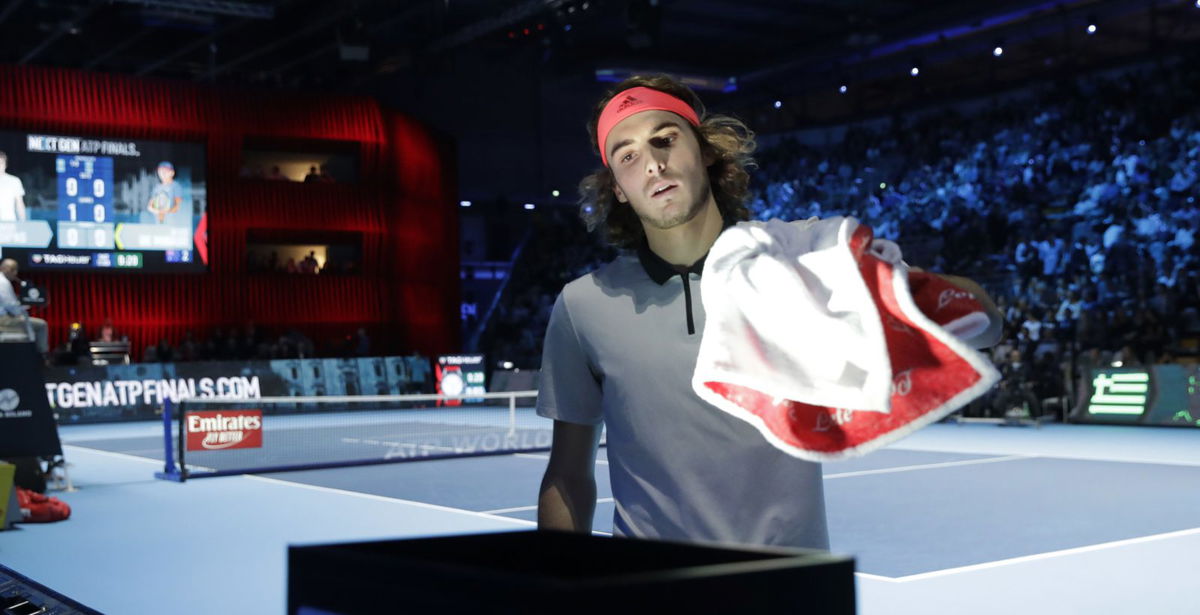 Players are having to get used to many things at the US Open 2020. One of them is handling their towels on their own, without the assistance of ball kids due to social distancing norms.
The clock starts running down between points after the players have used their towels these days. However, for the men's tennis star Stefanos Tsitsipas, the towel issue is a more mundane one.
At the Western and Southern Open, Serena Williams got in an argument with a chair umpire who penalized her for a time violation. Williams' defense was that that clock should start after she gets her towel.
Tsitsipas' problem is different. He also said that towel is important for him as it gives him time to regroup between points.
A dominant performance 👊

No. 4 seed Stefanos Tsitsipas got off to a quick start with a 6-2, 6-1, 6-1 win over Albert Ramos-Vinolas.

Read more ➡️ https://t.co/lbhKPM2QqJ pic.twitter.com/dV5K0d5gQo

— US Open Tennis (@usopen) September 1, 2020
Stefanos Tsitsipas on his towel troubles
After his first-round win at the US Open 2020, Stefanos Tsitsipas was asked if he had any 'towel stories'.
"I use my towel a lot when I play. The biggest struggle with the towel is when you want to use it before returning, and that's a big concern because I would like to use it more often, but I can't really because I'm disrupting my opponent's rhythm," Tsitsipas said.
"Yeah, for me, it has huge importance, the towel. I use it very often. It gives me time to think, gives me time to refresh myself and think about my tactics," he added.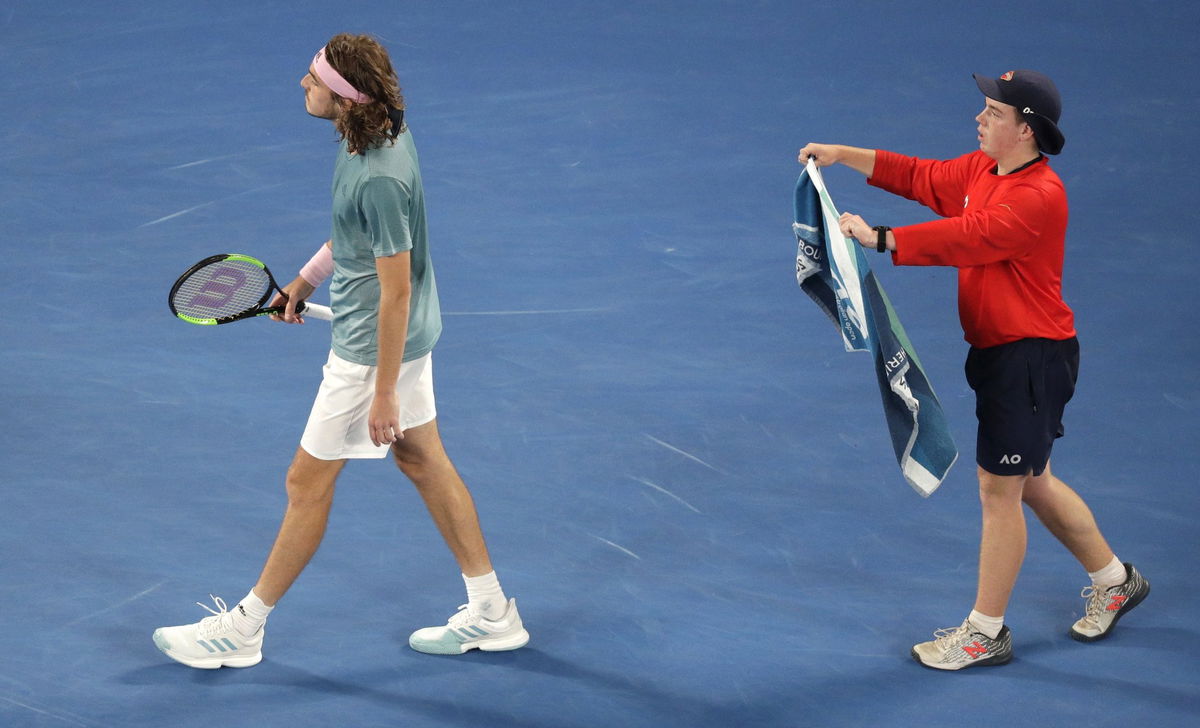 We often see instances in tennis matches where the ball kids lose the towel as it flies away, taking time to bring it back to the players.
"It can kind of get frustrating sometimes. You're trying to play your best tennis. Or you're asking for a ball, let's say, and they give you the towel. Or the opposite way around," Tsitsipas said of the same.
Hails ball kids
However, the top player said that it is also important to be respectful to the ball kids. Tsitsipas himself was a ball boy as a young player and said that he knows it is not an easy job.
"It's not always easy to keep your cool. But at the same time, you've got to have that human side where you have to be more intimate. Show more respect. Show better values as a person towards another person," Tsitsipas continued.
"We have the ball boys who do a great job. I have huge respect for them. Being under the heat and having to do so many things. Multi-tasking at the same time," he added.