"I'm Getting Real Close to Just Uninstalling the Game"- Dr Disrespect is Frustrated by the Call of Duty Warzone Nuke Event
Published 04/23/2021, 1:32 PM EDT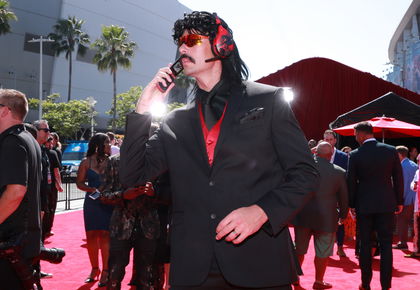 ---
---
Season 3 has finally arrived at Call of Duty Warzone and Black Ops Cold War! Activision rolled out a major content overhaul for its prized Battle Royale title. The multi-part transition to a whole new map began a few hours ago with the Verdansk nuke event. However, while many enjoyed the event, it seemed like Dr Disrespect still had a bone to pick with the game.
ADVERTISEMENT
Article continues below this ad
The Call of Duty veteran hopped into a lobby with his Warzone partner, ZLaner. Right from the first moment, Dr Disrespect realized he signed up for a bad day. Z couldn't connect to the lobby and had Doc all alone roaming around as a zombie. Unfortunately, even Doc lagged out of the lobby right before the nuke was about to arrive.
Clearly, Dr Disrespect was already in for a cursed day ahead. Luckily, Doc got in just in time to witness the nuke hit Verdansk. However, there were worse things in store for him as he was ready to step foot on the Rebirth Island.
ADVERTISEMENT
Article continues below this ad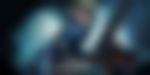 ALSO READ: WATCH: Call of Duty Warzone Season 3 Trailer Featuring Nadeshot, Jack Harlow, Swae Lee, Jack Grealish, Young Thug, and More
Dr Disrespect hated the Call of Duty Warzone event
Destruction of Verdansk attracted hundreds of thousands of people to queue in Warzone lobbies and witness the live event. Dr Disrespect wanted to have some fun games while all of that happened in the background. However, due to the live event, the normal Warzone games were severely affected.
A game that already had a lot of glitches saw many more, as the developers worked hard to make the event happen. Doc had a hard time in the Rebirth Island with the audio glitches and he constantly died, only managing to get a couple of kills.
ADVERTISEMENT
Article continues below this ad
Naturally, Dr Disrespect pointed the finger where he usually does. Once again, the Two Time blamed the developers for the poor execution of the event. "Who came up with this?" wondered Doc as he talked about the content roadmap for Warzone. But as Doc continued to feed opponents, his frustration rose. On multiple occasions, Dr Disrespect wanted to uninstall Warzone.
"I almost wanna uninstall this game right now. Like, I'm getting real close to just uninstalling the game."
A noticeable comparison in his conversation with Z came up when Dr Disrespect praised how Epic Games handles live events in Fortnite. Calling it a "whole another ball game," the Two Time said that the Unreal Engine is a much better tech than what Raven Software has for Warzone.
ADVERTISEMENT
Article continues below this ad
Regardless, Dr Disrespect has a love-hate relationship with Call of Duty Warzone and would surely end up playing a lot of the game before he finally quits.