"I'm Learning"- Valkyrae After Breaking a Rule on the NoPixel GTA RP Server
Published 04/04/2021, 7:14 AM EDT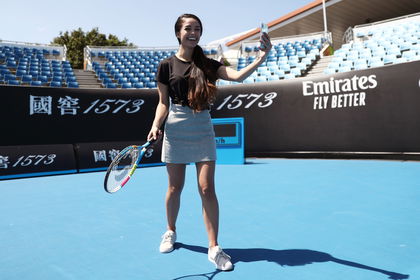 ---
---
The Grand Theft Auto franchise has been very popular and even nostalgic for many. Most remember playing the game recklessly, opening fire, and not obeying the law. Probably, Valkyrae also grew up playing GTA exactly like this. So when she recently played on the NoPixel GTA RP server, she broke a rule without even realizing her mistake.
ADVERTISEMENT
Article continues below this ad
Rae was driving around with Yuno, shooting randomly at people. Clearly, she was very new to the server and the concept of GTA RP. As an RP novice, Valkyrae was not aware of most rules, including the NVL or No Value of Life.
The rules for RP are crucial for an immersive experience as they support a close to a real-life simulation of the game. Without the rules, the server will naturally descend into utter chaos and anarchy. Therefore, when Valkyrae fired back at someone pointing a gun at her, RP players were not too happy.
ADVERTISEMENT
Article continues below this ad
Valkyrae raids the Twitch streamer who shot her
CathFawr, a Twitch streamer, was roleplaying a gang member when Rae walked into her house. Cath immediately pulled out her gun and pointed it towards her fellow streamer. Unaware of the NVL rule, Valkyrae too took out her gun and tried to shoot. Cath did not even hesitate before firing back at her and killing her. Rae thought that Cath had intentionally shot her and decided to take revenge. The Twitch streamer looked for Cath's channel on the streaming platform and asked her fans to raid Fawr's chat. She was giggling with excitement before something that Cath said ruined her fun.
"Yeah, like, she'll learn the ropes for roleplaying. For sure."
ALSO READ: Among Us Streamers Pokimane, Corpse Husband, Valkyrae, and Others React to the New Airship Map
Rae seeks help from her chat to realize her slip-up
Valkyrae's smile faded away, and concern dawned upon her as she looked to her chat for some help. The Twitch streamer knew she was probably at fault; however, she had no clue about how she had messed up. Clearly, Rae wanted to continue playing on the NoPixel GTA RP server. Therefore, she was curious to know what mistakes not to repeat.
"What did I do wrong? What did I do? I actually, I probably did mess up. I'm just curious what I did."
ADVERTISEMENT
Article continues below this ad
The Twitch streamer's chat informed her that she broke a rule when she pulled out her gun at Cath while the other person already had Rae in her crosshair. According to the NVL rule, RP players are supposed to raise their hands when someone is pointing a weapon at them.
i broke a rule in RP GTAV but it has led to some interesting events LOL. so sorry! im learning!

thanks for the great stream today <3

— rae ☀️ (@Valkyrae) April 3, 2021
ADVERTISEMENT
Article continues below this ad
As soon as Valkyrae realized where she had gone wrong, she immediately apologized. Rae also recently tweeted how her actions led to an interesting turn of events. It would be exciting to see the journey Rae takes in her RP following this slip-up.