"I'm not the reason it got nerfed"- Ninja Responds To Controller Players In Fortnite
Published 05/01/2020, 12:33 PM EDT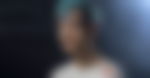 ---
---
In recent weeks, many prominent content creators in the Fortnite community criticized the issues that have plagued Fortnite, and Epic Games heard them patiently. Ninja, Tfue, SypherPK, Bugha, all of them spoke about skill-based-match making, OP guns, server lags, aim-assist, bugs, etc. 
ADVERTISEMENT
Article continues below this ad
Finally, after all the calls for the developers not communicating enough, Epic released an update v12.50 for Fortnite bringing some significant changes to the game.
But before the update went live, Ninja had a few things to say on his stream.
ADVERTISEMENT
Article continues below this ad
"Epic is aware of how aim-assist is over-performing"- Ninja.
In a recent stream, before the latest update v12.50 went live, Ninja had a list of issues to discuss and deliver his opinions.
He revealed the reason why pro players plugin their controllers into a computer with a 240hz monitor to reap the advantages and don't feel aim assist is broken. Ninja said, "If I was 16 years old and I had that big of an advantage when I was shooting somebody up with a controller on PC, I wouldn't want that to get nerfed either." The point he is trying to make here is if someone is playing on PC, they should use a keyboard and mouse. Likewise, if somebody wants to use a controller, they should play on Xbox or PlayStation.
While replying to a viewer's comment, Ninja mentioned all he cares about is the fact that Epic is aware of controller players with aim-assists over-performing on 240hz monitors on PC.
Being one of the biggest and most popular gaming personalities, Ninja also receives a lot of hate. People have blamed him as the reason for the aim-assist, and heavy sniper nerfs. Ninja refusing to be charged for the nerf said, "It'd be pretty dope if they could just tweet out or in the patch notes be like we didn't do this because of Ninja, that'd be great; so I don't get flamed by all the 12-year-olds who have no idea what's happening."
Fortnite isn't dead yet.
Meanwhile, a viewer had this to say, "Fortnite is dead anyways."
ADVERTISEMENT
Article continues below this ad
Ninja gave the viewer a taste of his sarcasm. He replied, "Yeah, you're right. 12million people who were live at one point, 22.7million (27.7m) unique people who saw the Travis Scott concert. You know what? Fortnite's dead. You're right."
Another viewer raised the question if building and editing on a mouse and keyboard needed nerfing. Comparing good PC players with good controller players, Ninja stated, "They're incredible. Their building and editing are just as good as mouse and keyboard players." Although Ninja feels there is no need to nerf building and editing for PC players, he also feels controller players should have the same advantage of resetting a build with a mouse wheel scroll. He said, "I think they should give that to controller players. We have it; I don't mind it."
Ninja has criticized Epic when necessary but has also praised Fortnite when deserved. With the new update v12.50, it seems Epic has addressed most of the issues most content creators and competitive players have raised about Fortnite in the past. This update might just balance the game out for the time being.
ADVERTISEMENT
Article continues below this ad