"I'm Not Using Dubai as Residence"- Novak Djokovic
Published 03/02/2020, 9:45 AM EST
By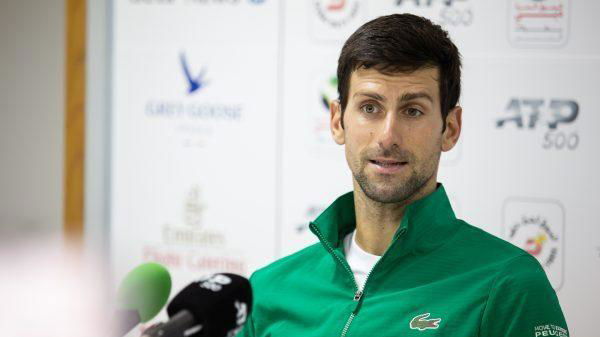 Novak Djokovic took home his fifth Dubai Open title last weekend after obliterating Stefanos Tsitsipas 6-3, 6-4. However, he was given another little gift after winning the title in Dubai. The Serb also received a 10-year gold card residency visa from the United Arab Emirates.
ADVERTISEMENT
Article continues below this ad
The golden card residency visa program by UAE allows holders a 10-year residency period in UAE. This program was started by the Ruler of Dubai, Shaikh Al Maktoum. It is a visa granted to leading professionals from a variety of fields like science, sports, etc. by the UAE.
Multiple sports personalities like Cristiano Ronaldo, Didier Drogba, Roger Federer, Luis Figo, among others received the prestigious visa. Djokovic, too, received the visa after his title victory at the 2020 Dubai Open.
ADVERTISEMENT
Article continues below this ad
Novak Djokovic opens up on golden visa
This was hardly a surprise, given Novak's affinity towards Dubai. He is also on friendly terms with the Crown Prince of Dubai, Shaikh Hamdan, who is a huge sports fan.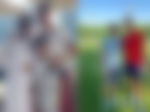 Naturally, the media was curious as to how Novak planned on using the prestigious visa.
"I'm not using Dubai as a residence, but one day if I ever decide to do that, I think that's going to give me I guess an easier way to establish myself as a resident, as I understood. I'm not really yet sure about all the benefits and privileges of that honor."
ADVERTISEMENT
Article continues below this ad
He talked about his relationship with Shaikh Hamdan and also other personalities who hold the golden visa.
"I am grateful because I've been now friends for years with His Highness, Fazza if I can call him that way. I want to thank him for allowing me to train in his facility for the years I've been coming to Dubai. The Golden Visa is, I like to think, a positive consequence of the relationship that we had, as well, alongside other big athletes like Ronaldo, Federer. I'm honored to be in that group."
Djokovic then went on to elaborate on how Dubai has been a vital part of his pre-season training sessions.
ADVERTISEMENT
Article continues below this ad
"Dubai has been a very important city in my career. Not just because of the tournament, but because I've been actually coming as a tourist here and using this as a base for pre-season training. I really enjoy it. I can't wait to come back again. If you ask my children, they'll probably be even more excited to come back to Dubai."
Djokovic won his third straight title after his win in Dubai Open. Now, the Serb will feature in the Indian Wells Masters event next, which starts in March.