"I'm Obviously Always Team Djokovic": Serena Williams Opens up on New Players' Association
Published 09/02/2020, 1:24 AM EDT

Follow Us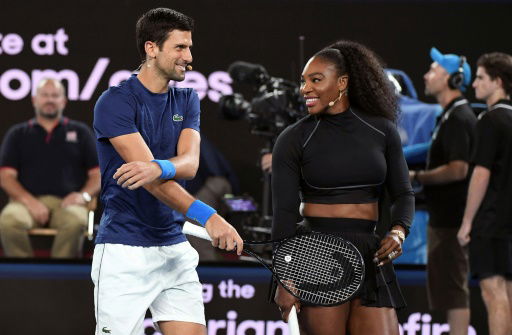 The new player association within the men's tennis circuit to be headed by Novak Djokovic and Vasek Pospisil is gaining pace. Many ATP players have expressed their stance on whether they are for or against the new association which will be independent of the ATP.
Djokovic and Pospisil have now also attracted some interest from the women's side in the form of Serena Williams.
After her first-round win at the US Open 2020, Serena Williams offered her two cents on the new players' association. She was asked whether the WTA needs to go the Djokovic way in terms of reorganization. Williams has been involved in the WTA Players' Council for a while now. Therefore, her insight would be rather invaluable.
ADVERTISEMENT
Article continues below this ad
Serena Williams wants to know more about the new players' association
The 23-time Grand Slam winner said she is certainly interested to know what the new men's association is all about as she is always 'Team Djokovic'. However, she also understands the current workings of the WTA very well.
"I would be really interested to learn more about what everything is about because I feel like I can't really have an opinion unless I understand more deeply," said after her win on Tuesday.
"I'm obviously always Team Djokovic. But at the same time I've been on the WTA Tour for 30 years and I know a lot of stuff that's happening there. I would like to – yeah, I can't really comment on that," Williams added.
"I do feel he (Djokovic) has some very strong opinions that are often true. Yeah, I would just have to wait," the former World No. 1 stated further.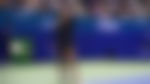 The scenario on the WTA side of things
ADVERTISEMENT
Article continues below this ad
Andy Murray recently raised the issue inclusivity when he was asked about the efficacy of the new players' association. He declared that one of the biggest reasons behind his reluctance to sign up with the new association is the non-involvement of the WTA. He said that a joint ATP and WTA union sends a stronger message.
His brother Jamie Murray disagreed with the same. He said that the issue is more with the ATP side. He believes that the female players are happy with the way they are represented by the WTA.
Serena Williams expressed her views after her first match at the US Open 2020. She beat Kristie Ahn 7-5, 6-3. Williams will now face Margarita Gasparyan in the next round.
ADVERTISEMENT
Article continues below this ad