"I'm Pregnant and Sykkuno Is the Father"- Popular YouTuber Pokes Fun at Twitch Streamer
Published 04/06/2021, 2:17 PM EDT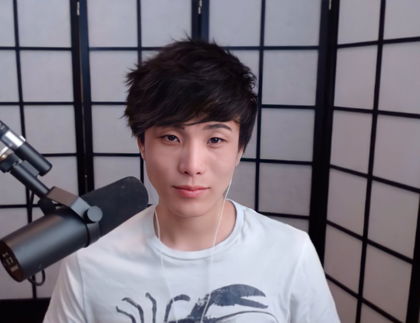 ---
---
In the streaming industry, everyone loves a sweet and cool internet couple. For many fans around the world, an internet 'ship' is something they wish for their favorite streamers to have. Fans of content creators such as Shroud, Pokimane, Sykkuno and many more have always linked them with other creators. Recently, fans of a very popular creator rejoiced because not only are they in a "relationship", they might soon become "parents" as well.
ADVERTISEMENT
Article continues below this ad
i see a lot of sarcastic replies and i would appreciate it if you didn't mock true love.

thanks to everyone who's happy for us! so excited for this next journey. bye felicia @fuslie

— Edison Park (@edisonparklive) April 1, 2021
ADVERTISEMENT
Article continues below this ad
Sykkuno to become a "father"
Popular Twitch streamer Edison Park announced in a tweet that he is pregnant, and the father of this child was none other than Sykkuno. Most fans would have expected a tweet like this from Edison if he ever started a family with his fiance Leslie 'fuslie' Fu. But fans would have never predicted one about him getting pregnant, that too with Sykkuno as the father.
A lot of his fans replied to his hilarious tweet with equal amounts of sarcasm. Some of them were finally happy about "seeing" a mini version of their favorite streamers. Others asked Edison about Leslie's opinions to this new "development". Park tweeted again, condemning all the sarcastic replies, and hoped that his followers wouldn't mock his loving relationship with Sykkuno. He also thanked his fans, who were delighted with the news, and waved goodbye to his relationship with fuslie.
Fuslie "leaves" Edison Park after he got pregnant
Everyone wondered what Leslie had to think about this entire situation with her fiance and good friend. After the news broke, Leslie tweeted that she finally had to give in to this budding relationship. She continued by saying that she had left Edison because of his relationship with Sykkuno and was open to dating again.
ADVERTISEMENT
Article continues below this ad
This was heartbreaking for all the fans of Edison and fuslie after they dated for years. Fans would remember the highlight of their relationship to be his emotional proposal to her at the end of his record-breaking stream. As he almost completed nearly 541 hours of streaming, Edison proposed to Leslie with his mother's ring. But with his recent revelation of a "kid" with Sykkuno, it doesn't look like the fans will ever get to see the dream wedding of fuslie and Edison.
ADVERTISEMENT
Article continues below this ad