"I'm Sorry" – Ludwig in a Beethoven Costume Blocks Sykkuno on Twitter as Part of an In-Game Task
Published 05/05/2021, 11:22 AM EDT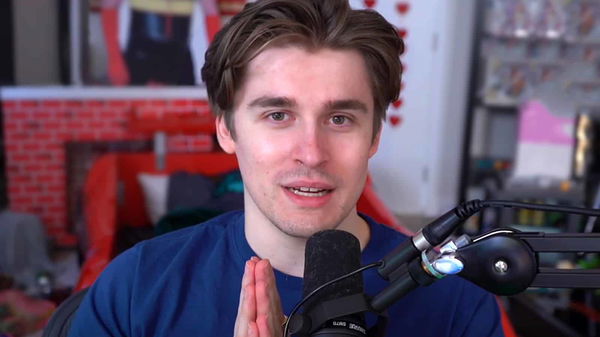 ---
---
Ludwig Ahgren should probably be the first person to know that he shouldn't try things that are out of his control. Two months ago, he started a subathon that allowed his fans to control the stream timer by subscribing to his channel. The minor tweak cost him over a month as he livestreamed continuously for 30 days.
ADVERTISEMENT
Article continues below this ad
But it seems like he hasn't learned his lesson, as he again tried something that wasn't in his control. This time, however, even though it was his fans who were controlling his fate, it was his luck that put the final nail in the coffin.
ADVERTISEMENT
Article continues below this ad
Ludwig playing Marbles live on stream
During a recent stream, Ludwig played the popular game called Marbles. In it, players can designate tasks on various marbles like dyeing their hair or donating money to someone, and many more. Then, these tiny balls race on various courses which have a lot of obstacles. The marble which wins the race will be the task that the streamers have to do.
He had already played countless rounds of the game, because of which he had to do a lot of challenges. This includes donating to other people, buying gifted subs, and many more. He even had to wear a costume, which involved a gray wig, which made him look like Beethoven. But he couldn't have imagined what was going to happen next.
Ahgren blocks Sykkuno on Twitter
ADVERTISEMENT
Article continues below this ad
One of the races involved a closely contested battle between the marbles of the Paint nails task and the Destroy a graded card task. But out of nowhere, another rock quietly passed both of them. With no obstacles remaining, Ludwig realized that the marble's task was to block fellow streamer Sykkuno, and he couldn't do anything to stop it from reaching the finish line first.
In the end, he finally made the tough decision of blocking Sykkuno on Twitter. He added some dramatic music in the background during the buildup, and after apologizing for taking such a step, he clicked the block button and told his chat that they changed him.
It was hilarious to see Ludwig make another decision that was not in his control. But it would be interesting to see how Sykkuno reacts to his friend blocking him on Twitter, even though he rarely uses it.
ADVERTISEMENT
Article continues below this ad