"I'm Taking It Day by Day" – Bianca Andreescu Hints At Early Return
Published 03/11/2020, 9:37 AM EDT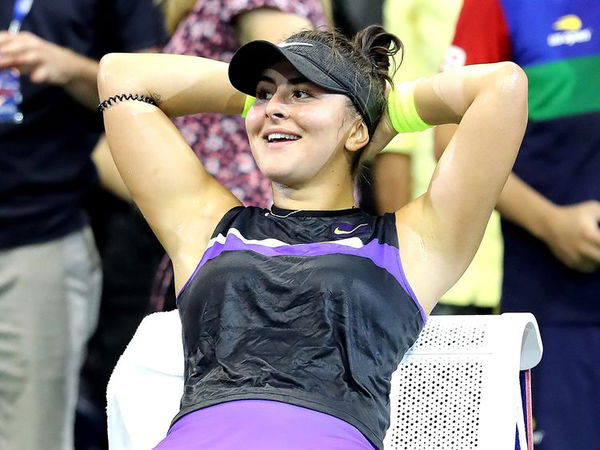 ---
---
Bianca Andreescu has had to suffer through a horrible time for the last few months since October. The year 2019 showed the Canadian teenager both sides of the coin; she won her first Grand Slam, but soon after, injured her knee.
ADVERTISEMENT
Article continues below this ad
A knee injury kept Bianca out of the WTA Tour since the 2019 WTA World Tour Finals in late October last year. It was increasingly starting to look like she would make her long-awaited comeback to defend her title at Indian Wells, however, she pulled out well before the event was canceled.
In a statement announcing her withdrawal, she stated that she did not feel 100% yet.
ADVERTISEMENT
Article continues below this ad
While it didn't matter ultimately given that the event was canceled, it did hint at Bianca's progress. She had recovered from her knee injury, but just wasn't feeling 100% when it came to match-fitness, which is quite understandable as she was out for months.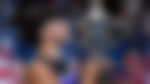 Bianca Andreescu will return soon
The tennis world is holding its breath to see how the season goes forward with the threat of coronavirus increasing by the day. And while Bianca waits, she gave a very insightful interview to People magazine.
ADVERTISEMENT
Article continues below this ad
The US Open champion hinted at a possible return on Tour at the Miami Open.
"I'm just taking it day by day, doing better and better as the days go on. I'm very pleased about that. I've been doing a lot of rehab on my knee, a lot of strengthening. Right now I'm hoping to play Miami Open."
That is great news indeed! Andreescu stunned the world when she made short work of Serena Williams in the final to win the 2019 US Open title. Sadly, she suffered an injury just as the eyes of the tennis community shifted on her. We haven't seen much of her talent since, but from the looks of it, we will soon enough.
ADVERTISEMENT
Article continues below this ad
The WTA Miami Open will start on March 24 should everything go to plan.
The Indian Wells event was canceled due to a registered case of coronavirus in the Coachella Valley. This led many to believe that the season was doomed and that Miami Masters would be canceled as well. However, the organizers in Miami released a statement saying they were going to carry on as scheduled.