Andy Murray and his brother Jamie Murray appeared on the cover photo of RadioTimes. Their mother Judy Murray posted the cover photo of RadioTimes featuring them on Instagram. But the former World No.1 had other comments than being proud.
The cover has a caption. The caption read 'Best of British, Can Andy and Jamie Murray save our summer.'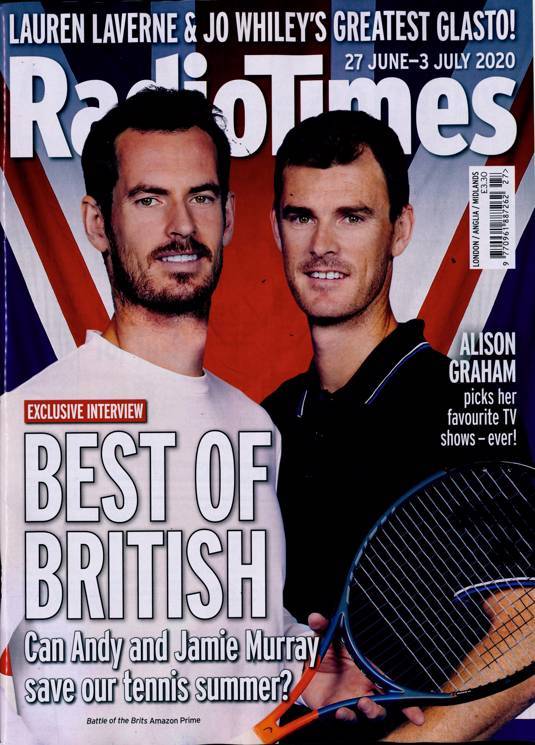 "I love that they've made me just a little bit bigger, important for the ego" – Andy Murray
Judy posted the photo on Instagram with the caption 'Cover Boys'. And Andy just to make things funnier dropped in a hilarious comment.
"I love that they've made me just a little bit bigger… important for the ego" he commented.
Andy was happy he looked bigger than his older brother in the photo. And pointed out it is important for his 'ego'. Both the brothers bond well and keep having these funny banters that fans love.
Andy and Jamie recently took part in the Battle of Brits tournament in London. It's a tournament organized by Jamie Murray featuring the top British players in singles and doubles. Andy Murray reached the semi-finals losing out to Dan Evans.
But his fans became tense after he withdrew from the third-place playoff against Cameroon Norrie due to injury. Andy has been battling recurring hip injuries. He played 4 matches in five days during the tournament and so did not want to stress his body.
"I'm okay – it's just that this week is by far the most I've done in seven months. "One of the shins has been an issue and it's a bit sore, so best not to risk it," Murray said.
Read More: Andy Murray Raises Safety Concerns in the Revised Tennis Calendar
Andy isn't injured, he withdrew as a precaution. He had been out for seven months so he is slowly getting back to his old self. He has been vocal about the newly revised calendar and says that it will be impossible for certain players to travel and play so much in such a short amount of time.