In Response to xQc, Ludwig Jokes About a Year-Long Subathon
Published 04/28/2021, 10:16 AM EDT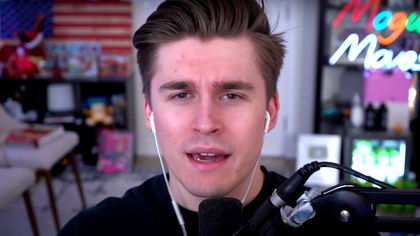 ---
---
One of the biggest streaming events this year was Ludwig Ahgren's Twitch subathon. The streamer slightly tweaked the popular format, which allowed him to increase his stream time for every subscription. Following that fateful Sunday in March, Ahgren streamed for a month, and the success of the event propelled him to the top of Twitch.
ADVERTISEMENT
Article continues below this ad
With the amount of success he got from this endeavor, other creators also wanted to try their own version of a subathon. This includes Twitch star, xQc. He recently revealed that he will attempt to do a longer event and beat Ludwig's record. Following his announcement, Ludwig gave a very cheeky response.
ADVERTISEMENT
Article continues below this ad
Ludwig jokes about doing a one-year-long Subathon
Recently, xQc revealed that he wanted to do a 60-day Twitch subathon, which is double the time Ludwig spent on the platform. Everyone knew how tiring it was for Ahgren to stream constantly. Most of the time, his mods had to step over and take charge of the subathon, when he was sleeping or taking a break for other activities. But with xQc, fans believe that the popular creator will do it all by himself, with minimal support from his friends or mods.
Following the announcement, Ludwig joked about planning a bigger event to blow xQc's plans out of the water. He revealed that he was doing a year-long subathon and called it the Year-athon. He continued by saying that his fans can watch him do everything this past month again, for 12 more months.
"Now announcing the world's first Year-athon. Ladies and Gentlemen, one year of my life streamed on Twitch.tv."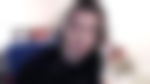 Yaar-athon to have a sub-minimum of 100 subs
ADVERTISEMENT
Article continues below this ad
To make sure that his Year-athon doesn't end within a few weeks or months, Ludwig implemented a rule. Instead of a sub cap, which allowed him to end his subathon last time after a month, the Year-athon will have a sub-minimum. Fans will have to gift at least 100 subs whenever they want to donate to his channel and keep the stream alive.
"The sub cap is now the sub-minimum. You have to gift at least 100 subs."
It would be hilarious if Ahgren ever takes the idea seriously and then commits to a subathon for a year. However, that would probably cause a lot of issues in both his professional and personal lives. Although, it would be interesting if he ever wanted to compete with xQc, and tried to attempt a longer stream than him.
ADVERTISEMENT
Article continues below this ad