"Incredible Investment": Maria Sharapova Cites the Sacrifices Made to Become a Professional Tennis Player
Published 12/22/2020, 10:00 AM EST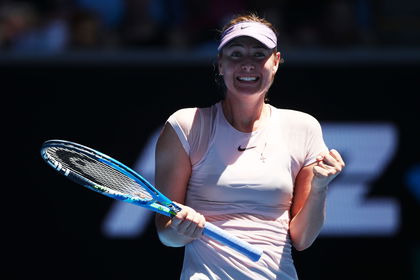 ---
---
Former World No. 1 Maria Sharapova has been known as one of the most glamourous athletes of all time. However, the Russian wasn't only known for her beauty. She was an exceptional tennis player who won five Grand Slams, covering all the four Majors. Sharapova has certain achievements that will be remembered for a lifetime. 
ADVERTISEMENT
Article continues below this ad
To beat Serena Williams at the tender age of 17 just seems unthinkable. From then onwards, the Russian's fairytale began. She went on to win four more Majors. Recently, Maria was asked about the journey of an individual to become a professional tennis player. She revealed the many chapters involved along the path.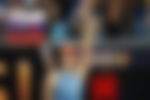 Maria Sharapova: Father Wanted Me to Play Against Top Players
ADVERTISEMENT
Article continues below this ad
The former world no.1 said, "If you think of tennis as a whole, it's an incredible investment and a very expensive investment before you get any results. I played my first professional tournament when I was 14 years old.
"This wasn't like a big-league professional tournament, there are certain levels of professionalism like their challengers and features before you get to the actual WTA and grand slams. My father always wanted me to play up, to play against stronger players and opponents."
Sharapova also highlighted that it comes down to making a firm decision at a young age, whether to persuade a career in tennis or to continue with education. She also felt that it's a personal choice and can differ with each individual. 
ADVERTISEMENT
Article continues below this ad
Keeping that in mind, she said, "It's a natural transition that you have to make. Most of the time you have to make a choice whether you are going to go to school and you're going to go to university and college or you're going to take the leap and become professional.
"Some people have the natural ability to know that this is their path and life. Probably 14, 15, 16 that's when they start thinking whether they want to go to school or make this a professional career."
After the Australian Open this year, Sharapova decided to hang her boots. Just a week ago, she got engaged to a British businessman, Alexander Gilkes.
ADVERTISEMENT
Article continues below this ad