India looks to bury the DRS hatchet and look ahead to Ranchi-essentiallysports.com
Published 03/16/2017, 2:00 AM EDT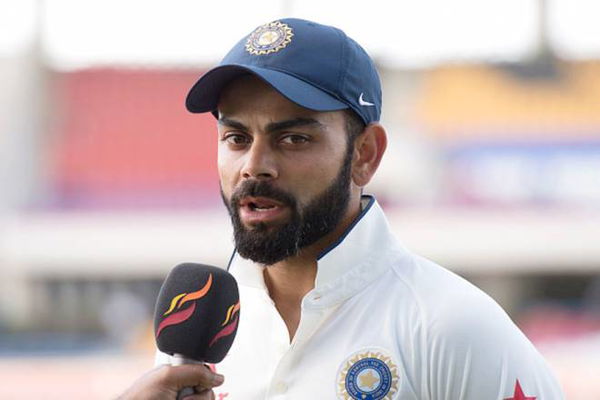 ---
---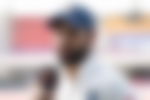 With two Tests done and dusted and the series tied at one each, everything is still to play for. The Indian cricket team bounced back from a disastrous test in Pune to win the Bangalore test. But India's comeback wasn't what got people talking, it was what happened during the innings that was debated. As the series moved to Ranchi, all the people could talk about was the Decision Review System (DRS) incident between Steve Smith and Virat Kohli. Australian skipper Smith had been dismissed by Umesh Yadav but the former looked towards the pavilion as if to as for a DRS review. Kohli was unimpressed by the gesture and so was Nigel Llong. Since then, the incident has spiralled into a huge row between the two captains and the Board of Control for Cricket in India and Cricket Australia had to intervene to clear the air.
ADVERTISEMENT
Article continues below this ad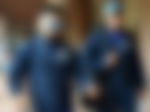 On Tuesday, coach Anil Kumble said that there was no need for Kohli and the team to curb their aggression in the upcoming match at Ranchi on March 16th. "I don't want to curb any natural instinct of the players as long as they go out there and do what is expected of them. I don't think we need to read too much into the aggression. Every player has his own way of having a game face," said Kumble. He also said that people want aggression because it helps the players show the world what they are capable of. He also stressed on the fact that this was an important game, especially since both teams are tied in the series. In the end, he was sure that the game of cricket would win.
ADVERTISEMENT
Article continues below this ad
"I think what was important was to focus back on the game. I am very glad the BCCI took a very matured call with Cricket Australia and issued a joint statement that cricket needs to move on and moved out from whatever happened in Bangalore."
ADVERTISEMENT
Article continues below this ad
Kumble focused on the positive of the Bangalore match and praised a few players who had been performing well. "What stood out for me was KL Rahul's batting in both innings in Bangalore and the partnership between Cheteshwar Pujara and Ajinkya Rahane. If you look at the series so far we haven't had a wicket-less session. But we scored more than 90 runs in that session without losing a wicket. That was a defining moment." He also praised the bowling attack of Umesh Yadav, Ravichandran Ashwin and Ravindra Jadeja.
Kumble also took a moment to reflect on the fact that they will be playing in former captain Mahendra Singh Dhoni's hometown without the player himself. Kumble said, "Without MS it might look different. I know he is playing for Jharkhand but I hope he can make it some day. I hope Ranchi people come to support us in what is a historic moment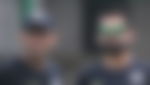 ADVERTISEMENT
Article continues below this ad