India: ICC's Favorite Cricket Destination
Published 08/13/2014, 11:30 AM EDT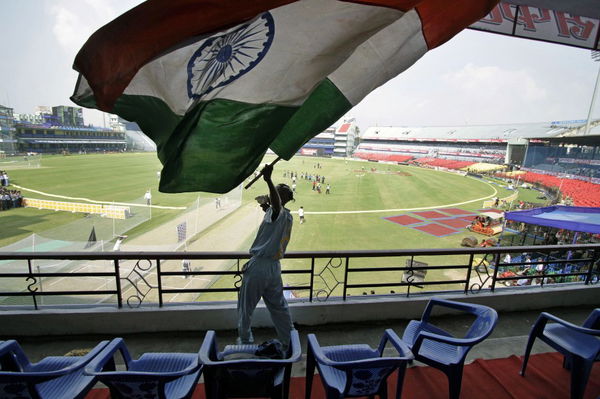 ---
---
The memories of the 2011 ICC World Cup Final are still fresh in the minds of Indian cricket fans and the ICC Chairman, N Srinivasan has confirmed on Friday that India will exclusively host the 2023 ICC Cricket World Cup, the ICC World T20 in 2016 and also the 2021 ICC Champions Trophy, allowing the Indian fans to witness 3 top class world tournaments within a span of 7 years.
ADVERTISEMENT
Article continues below this ad
It will be the fourth occasion when India will host the 50-over World Cup in 2023, the earlier being in 1987, 1996 and 2011. But unlike then, this time India is the exclusive host, which means they don't have to share their title of hosts with neighboring cricketing nations like Pakistan, Sri Lanka and Bangladesh.
"In the past, India used to get one ICC event in 16-18 years. We had the 2011 World Cup in India after 15 years and that we had to share with other countries. Now three events will happen in eight years and that is very significant," Srinivasan told the Times of India.
ADVERTISEMENT
Article continues below this ad
The former BCCI president mentioned that he was pleased with India's performance in the foreign soils of South Africa and New Zealand and it was unfortunate that they couldn't come back victorious. He also mentioned that despite of his new role in the ICC, the World's cricket governing body, he will always root for India and also hopes that they will come up with a rare win in England.
The 2023 World Cup will follow the 2015 and 2019 World Cup, which are to be held in Australia-New Zealand and England respectively. The scheduling of such huge events in this country may not have been as surprising as these three nations are the main powerhouses of cricket.
However, this decision can also be looked at from another dimension. Looking back at India's recent performances away from home, it wouldn't be wrong to say that they have failed to stand up to their fan's expectations. Thus after imagining the performance of the present Indian squad in the upcoming World Cups hosted by Australia and England, the 2013 World Cup can be an opportunity for the players to present their fans with something to cling onto.
N Srinivasan, who knows the Indian Cricket team and the BCCI better, being the former President, may have taken this decision keeping in mind the Indian record in foreign soils.