India has Scored 600+ Runs Five Times During Last 1 Year
In the first Test match of the series against Sri Lanka, India scored 600 runs in the first innings. With that India recorded their 5th 600+ score during the past one year. Shikhar Dhawan top-scored for India with 190, his fifth Test hundred, while Pujara backed him up with a score of 153. Ajinkya Rahane and Hardik Pandya registered half-centuries. Let's take a look at other four 600+ scores of India during last one year.
 England tour of India, 2016-17, Mumbai (631) & Chennai (759/7)
In the 4th Test match, England won the toss and opted to bat. Pitch was looking good for spinners but England managed to score 400 runs and it was certainly a good start for England but India was eager to reply as they replied back with 631 runs. Murali Vijay scored 136 runs while Kohli scored 235 runs but it was Jayant Yadav who surprised the fans with his brilliant century. He scored 104 runs. India won the match and was leading the series by 3-0.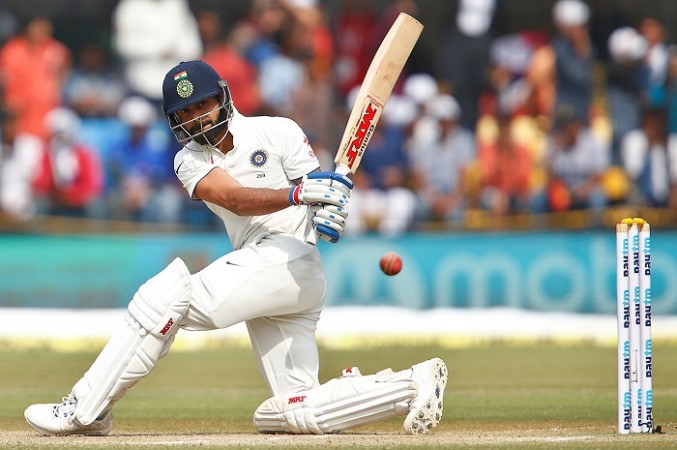 The last match was held in Chennai. India was already winning the series so it did not matter much for them but England was very eager to win this. Batting first England scored 477 runs with the help of Moeen Ali's 146 runs. India had a good start as Parthiv Patel and KL Rahul added 152 runs for the opening partnership. Unfortunately, KL Rahul got out on 199 runs and missed his double century. Later, Karun Nair scored a triple century which helped India to post 759 runs on the board. India won the match by an innings and 75 runs.