India vs Bangladesh 2019: Time Announced of the First-ever Day-night Test in Kolkata
Published 11/13/2019, 8:06 AM EST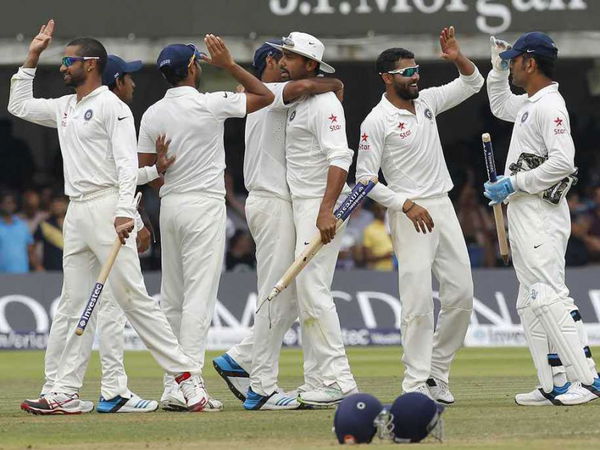 ---
---
The first-ever Day-night Test of India vs Bangladesh are all set to be hosted at the Eden Gardens in Kolkata. However, dew can pose a hurdle in the Test so the BCCI has agreed to Cricket Association of Bengal's (CAB) proposal of new timing for the game. The game will start at 1 PM IST and end the day's play by 8 PM.
ADVERTISEMENT
Article continues below this ad
The first Test under lights was played way back in 2015, both India and Bangladesh will play their first. However, the organisers are taking all possible measures to host the game successfully. They have even made sure that dew does not play a spoil-sport, a BCCI official confirmed that the sessions have also been re-planned as well. The ball is expected to get wet if the play of India vs Bangladesh Test continues to post 8 PM in Kolkata in late November.
"Keeping in mind the dew factor, the BCCI approved CAB's request to change the playing hours in the second Test. While play will start at 1 p.m., the first session will end at 3 p.m. The second session will start from 3:40 p.m. and continue till 5:40 p.m. The final session will be played from 6 p.m. till 8 PM," the BCCI official was quoted as saying by The Quint.
ADVERTISEMENT
Article continues below this ad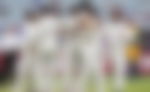 Eden curator Sujan Mukherjee earlier had said that starting early would help to fight the dew factor. He had also said that the ground staff have made all the arrangements to tackle the problem.
"The dew factor comes into play mostly after 8-8:30 p.m. as we have seen in white-ball game this time of the year at Eden. Therefore, I don't think dew will be a problem," Sujan had said before adding: "We also have arrangements to tackle dew issues like treatment sprays and all that."
"My preparation is the same like I do for any day game. I will make the pitch as sporting as possible. We have had good pitches at Eden in the past and it would be no different. It doesn't change since it's a Day-Night affair," he further added.
Meanwhile, the tickets for the historic game is pretty much in demand as the fans are ready to witness the historic moment. The CAB recently took to Twitter and announced that over 50,000 spectators will watch the first three days of the game. The two-match Test series is going to start on Thursday (November 14) where India vs Bangladesh 1st Test will be played in Indore.