India vs SA second test preview
Published 11/12/2015, 10:25 AM EST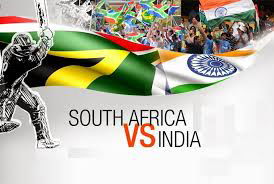 The epic clash between the current toppers and the number fours in test rankings is about to begin on saturday and the build up to third has been quite exciting so far. For India it would be a golden opportunity to strengthen their grip over the series and for the proteas it would be a matter of pride as they would be keen to avenge the drubbing they got in mohali and show why they're currently the best. Many factors will play a vital role in determining the outcome of the game. Here are a few talking points about the upcoming test match.
ADVERTISEMENT
Article continues below this ad
Injury update
ADVERTISEMENT
Article continues below this ad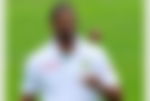 In this department, South Africa have some bad news. Philander has developed an injury as a result of a 'freak' incident during the training session. He's been told to rest for a period of 6-8 weeks. Also, Steyn might not be available for this test due to a groin injury and Morne Morkel is also not a 100% fit for the upcoming test. Clearly the backbone of the South African bowling lineup is not available. This can be critical to South Africa's cause as they might have a headache on selection and they need to try out some other combinations.
Curation issues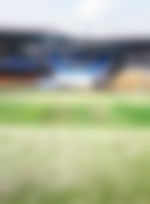 It's been raining like anything since the past few days here in Bengaluru, hence the curators have had very less time to prepare a suitable pitch and obviously now time is running out for them. This factor can be a bit beneficial to the proteas as they would be spared from the wretches of a rank turner upto some extent. However, the curators are trying their best to have a fitting pitch for the next test. A roof has been placed over the pitch to ensure that frequent showers don't cause any further menace. Also, artificial means of cleaning like vacuum cleaner have been employed. Clearly the board doesn't want any stone left unturned before the next match.
Records to be broken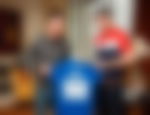 The Bangalore test has a special significance for South Africa as it marks the 100th test of their star batsman AB De Villiers who joins the likes of Makhaya Ntini(101 tests), Gary Kirsten(101 tests), Shaun Pollock(108 tests), Greame Smith(117 tests), Mark Boucher(147) and Jacques Kallis(166) as the south Africans who have played over 100 tests. Mr. 360 is also said to be felicitated by KSCA on this occasion. Also, if India manages to win this game it would be their eighth straight test win on home soil.
Possible team combinations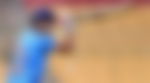 As a result of Philander's injury, Kyle Abott is said to make a comeback after a year to test cricket. From India also a set of changes are to be made. Ishant Sharma is said to make a comeback after serving a one match ban. Gurkeerat Singh Mann is said to make his debut to the test team. Lokesh Rahul might be considered ahead of Dhawan considering the dip in his form.
ADVERTISEMENT
Article continues below this ad
Effect on team ranking
ADVERTISEMENT
Article continues below this ad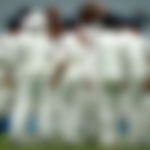 South Africa, who are safely placed at No.1 in test ratings would not be affected much by the result of the match and even the series for that matter and as they have 126 points to their name and the second ranked team Pakistan have 106 points. However, it's a make or brake situation for India as if they win the series they can jump as high as second spot in the test ratings. On the other hand, if they lose the series they can slip to fifth spot depending upon the outcome of Aus vs NZ series. They currently have a 100 points to their name. Also, Murli Vijay who is currently India,s best ranked test batsman(11) has a chance to break into top 10 list.