Tale Of Successful Indian Coaches And The Tests That Await The New One
Published 07/16/2016, 5:52 AM EDT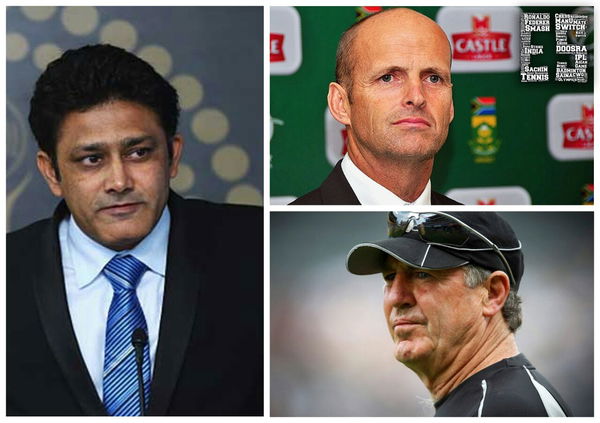 ---
---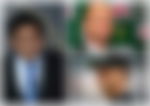 Coaching a cricket team is far from being a cushy job. And the most difficult part of it is that you may orchestrate and plan for every possibility but you have no hand in the implementation. You may showcase your entire precipitous prowess that can be applied in the game and still manage to end up on the losing side.
ADVERTISEMENT
Article continues below this ad
Add those travails with coaching a nation of 100 million and an encroaching media, and you would find yourself in the shoes of the coach of the Indian Cricket Team.
It is not always about the cricketing skill that you may have acquired, but more about man management and how can you handle a crisis situation. It needs someone with immense placid proclivity, who is happy to work beside the chimera of claptrap and lionized statures, that comes along as an occupational hazard. One who is authoritative enough to command reverence from the team members and balance it out by eschewing away from that appalling hubris disposition that inculcates fear among the fellow players to talk freely with their coach.
ADVERTISEMENT
Article continues below this ad
You need to yoke a young man who is set to take his first step in his international career with someone he has idolized his whole life. You need to inculcate confidence in your players to prize out the best in them and be careful enough to not promote any kind of sacrosanct environment. So when you compare the perks with impediments, it looks like choppy waters that aren't everyone's cup of tea. So in this edition of Essentially Sports, let us look back at some of the Indian coaches who have managed to accomplish pass muster results and the challenges that lie ahead of the newly appointed coach.
Indian cricket faced its darkest times during 1995-2000. The team was beleaguered with problems of fixing and corruption and to exacerbate things, people started losing faith in the game they loved the most. It's a different issue when you are not winning and you receive flak from the fans, but nothing could be worse if you manage to pull off a hard earned win and your fans are not entirely sure whether you have achieved that by sheer merit. Such was the time when John Wright was appointed as the Coach of Indian Cricket in 2000. The most imminent job for the former left-handed batsman from New Zealand was to shift the focus to cricket once again.
And he, along with Sourav Ganguly, managed to inculcate an incredible amount of self-confidence that had been missing for a very long time. Confidence that they were adept enough to take on any team in the international arena and emerge victoriously. The most conspicuous achievement during his stint was India's improved performance in overseas conditions. The series against Australia in 2001 at home, World Cup finals in 2003, a drawn series down under against the mighty Australians in 2003 and India's famous series win against Pakistan in Pakistan in 2003-04 were the major highlights of his career as the Indian Coach. He finally stepped down from his post in 2005.
Indian cricket was pretty much knocked down with their face on the floor. They were losing, the dressing room was distressed and needless to say, Greg Chappell left no stones unturned in making a pig's ear of his niche. And this marked the beginning of the Gary Kirsten era. He was assiduous in his preparations, took care of the little things and perfectly yoked with the young captaincy regime of M.S. Dhoni. The way he settled into the playing culture of the nation was the most remarkable quality of the South African. He was happy to eschew away from the media circus and allowed his team to do the talking on the field.
ADVERTISEMENT
Article continues below this ad
He orchestrated a famous 2-0 home series win against the Australians, India's much awaited overseas ODI, and Test Series win against the New Zealand and took India to the NO.1 spot in test rankings. He was conferred with a perfect farewell when India lifted the 50 over world Cup in 2011. Regarded as the best coach in Indian Cricket history, he was highly revered as the most genteel of human beings in the dressing room. He certainly set a benchmark delineating how an Indian coach should work and look to rebuff the appendages of past defeats or victories. Indian Cricket would always remain indebted to the veteran.
Indian cricket is once again on the verge of transition and one of their most successful bowlers and placid minds has been assigned with the job to mentor them. The biggest share of the flak has been their performance in the whites. They have looked vulnerable and out of sorts in foreign conditions. Barring a series win against the Sri Lankans last year, India has been pretty much eviscerated on foreign soil. And Anil Kumble would be completely aware of the situation putting the away win crisis on top of his to-do list.
They have a young leader in Virat Kohli who has been an incessant producer of runs in recent times. They have the poise of Vijay and Pujara at the top and placidness of Rahane in the middle. Saha has been asked to fill the boots of M.S Dhoni as the wicket keeper batsman and its time that he comes up with goods that vindicate his selection. And they need to fit in the likes of K.L Rahul and Rohit Sharma who have been knocking doors for their place in the starting XI. Thus the race for the top 6 is a tight one, considering Kohli's penchant for playing with 5 bowlers.
ADVERTISEMENT
Article continues below this ad
An ample amount of work needs to be done on the pool of fast bowlers, who are menacing enough to prize out opposition wickets and are fit enough to not wear out as the series progresses, as often is the case. Special attention needs to be maintained on the players who are sitting on the bench to keep them sharp and ready to meet out the challenges and demands of playing a test match.
All in all, a pool of players needs to be prepared, who are adept in representing the nation, both mentally and physically, who know their roles on the side and share the same proclivity required to win a test match. Thus the role of an able leader who can wade through these travails of working behind the curtains is paramount. Only time will tell whether Anil Kumble can do justice to his new role and further aggrandize his status in Indian cricket.