Indian Players Should Be Sent Home To Refresh Themselves: Sourav Ganguly
Published 01/31/2015, 7:03 AM EST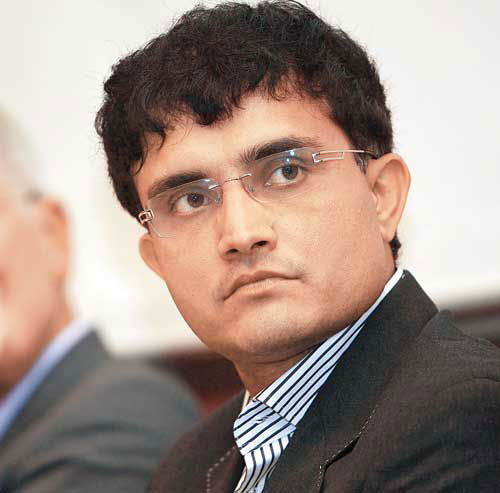 ---
---
Sourav Ganguly suggested that Indian players must be sent home to see their families before the all-important world cup begins as they all seem fatigue to him. He had an opinion that this would refresh them after a long drawn tour of Australia.
ADVERTISEMENT
Article continues below this ad
Sourav wanted the team to go home for a short while, irrespective of the fact that they may have to miss the 2 warm up games in that scenario. He stated that: "I don't care about the warn-ups, I just want the team to be ready to give it their all when February 15 comes and Pakistan stand on the opposite end of the field at Adelaide. Kohli and rest of the team already know what to expect at Adelaide."
When asked, Ganguly made his point clear in the ongoing debate of on which position should Virat Kohli bat at. He said that Kohli is that kind of a player who can score well for his team irrespective of the position he comes to bat at provided that he is in his form. In last tri-series, Kohli wasn't very productive with his bat, scoring 9, 4 and 8 runs in the entire series. The Indian middle order is heavily reliant on this person and with the much awaited World Cup knocking, it is very important for Virat to break the shackles.
ADVERTISEMENT
Article continues below this ad
Another point Ganguly made was that, according to him, the comparison between Steve Smith and Virat Kohli isn't fair. While Steve would return home after every match, Kohli has to go from hotel to hotel which isn't easy for such a long period of time. Both batsmen peaked in the test series, with 4 centuries each. Steve Smith carried his form to the ODI series as well, however Kohli couldn't replicate that.