2018 FIFA World Cup Qualifiers – Indian Squad Report
Published 06/08/2015, 4:54 PM EDT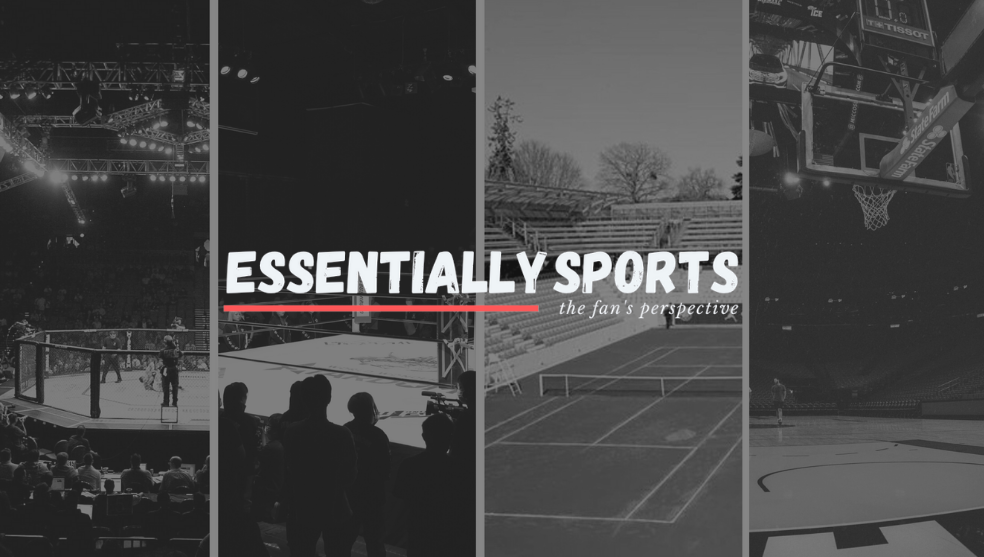 ---
---
The All India Football Federation announced the 26-man squad for the upcoming 2018 FIFA World Cup Qualifiers against Oman and Guam to be held on the 11th and 16th of June respectively. Here is North Campus Football League's squad report, as we introduce you to the players!
ADVERTISEMENT
Article continues below this ad
ADVERTISEMENT
Article continues below this ad
Subrata Paul (Salgaocar SC)
Nicknamed 'Spiderman' for his lightning-quick reflexes, Subrata Pal is one of the most senior players in the squad and was chosen as captain by Stephen Constantine for the first round of qualification vs Nepal. He has played for top Indian teams such as Mohun Bagan, East Bengal, and now Salgaocar SC and played for the Ranbir Kapoor-owned Mumbai City FC in the inaugural season of the Indian Super League (ISL). In 2014, Pal signed for FC Vestsjælland of the Danish Superliga, but despite signing on as a member of the squad, he did not make any appearance for the first team. He has made a total of 72 appearances for the National Team and received praise from all over the world for his performances in the AFC Asian Cup in 2011, where he made a total of 16 saves in a 4-1 loss to South Korea.
Prem Kumar Singh (Royal Wahingdoh)
Aged just 20, Prem Kumar Singh was one of the stars of the Royal Wahingdoh team which finished an impressive third in this season's I-League. He began his career with Langsning FC, which is a team from Shillong, and moved to Wahingdoh in 2014. He made his I-League debut in February 2015 against Dempo and has made eight appearances since. He joined the national squad as a replacement for Kalyani Bharat FC keeper Arindam Bhattacharya, who also played for Pune in the ISL.
Sanjiban Ghosh (Mumbai FC)
Sanjiban Ghosh is another young goalkeeper in the national squad, and he plays for Mumbai FC in the I-League. He is just 23 years old and made 4 appearances for Mumbai FC this season in the league, and kept a clean sheet in the 0-0 draw vs Dempo. He recently signed a new deal with his club in October 2014, with the Mumbai FC coach was quoted as saying, "Sanjiban has shown great attitude at this club. I see a bright future for him. He just needs to keep working hard and compete."
Gurpreet Singh Sandhu (Stabaek FC)
This 23-year old from Chandigarh is definitely a star for the future as he made the headlines in April 2015 by becoming the first ever Indian to make a competitive debut for a top-tier European Club, when he started in goal for Stabaek FC of Norway in a cup game vs Runar, where he kept a clean sheet in his team's emphatic 6-0 win. He signed with East Bengal in 2010 at the age of 18 and made 27 appearances for the side.  He later inked a permanent deal with Stabaek FC last year to become only the fifth Indian footballer to be awarded a contract to play professional football in Europe. He also has one India cap to his name, in a 1-1 draw vs Turkmenistan.
Rino Anto (Bengaluru FC)
Touted as the best right-back in the country by his club coach Ashley Westwood, the 27-year old played for Mohun Bagan and Salgaocar, before signing for Bengaluru FC in 2013, and played in the club's first ever game in the I-League against his old club Mohun Bagan. Since then, he has made 41 league appearances for his club over the last two seasons, and is well-known for his crosses and quick feet. He is uncapped so far for the national team.
Lalchhuanmawia Fanai (Bengaluru FC)
Lalchhuanmawia, a left-back with an attacking mindset, signed for his current club on a one-year deal in 2014 after an impressive two years at Shillong Lajong FC. In that spell, he made a total of 34 appearances for the Meghalayan club. This season, he made a total of 25 appearances for Bengaluru and saw himself become a regular starter for Ashley Westwood's side after a run of consistent performances.
Reagan Singh (Royal Wahindoh)
Reagan Singh, at 24 years of age, has been a part of the Wahingdoh set up since 2012 and played for the team in the I-League 2nd division in previous years and now played in the 1st division this season, making a total of 19 league appearances for his side, and scoring his team's leveler in a pulsating 3-3 draw against Bengaluru FC.
Dhanachandra Singh (Mohun Bagan)
Hailing from Imphal, Manipur, he is one of the most experienced defenders in the team, having played for Air India, Churchill Brothers, Mumbai FC, United SC and most recently, Mohun Bagan and was a crucial part of the Mariners' title-winning league performance, making 14 appearances this season. The left-back also played in the ISL for Chennaiyin FC and made 14 appearances for them, scoring one goal and was one of the most expensive picks in the ISL.
Arnab Mondal (East Bengal)
Arnab, a towering center-back, is an integral part of the East Bengal and national set up as he has made a total of 71 appearances for the Kolkata-based side in the last three seasons after signing from Prayag United in 2012. He has also made 12 appearances for the national team, and was part of the side that finished runners up in the SAFF Championship in 2013, where he scored the only goal of the semifinal against Maldives. He was also a key player of the Atletico de Kolkata side which won the ISL, as he forged a formidable pairing with Spanish national Josemi, and made 16 appearances for the team. He was one of the outstanding players of the ISL, and was later linked with a move to Atletico Madrid's B-team, such was his performance.
Gurwinder Singh (East Bengal)
Gurwinder Singh is another towering centre-back, standing 183 cm tall, and he started his professional career with JCT in 2005, before moving to East Bengal in 2010. He hails from Jalandhar, Punjab and was part of the Punjab team which won the Santosh Trophy in 2006. He had a fine start to his EB career and he was called up to the national team in June 2011, but hasn't made a senior appearance for India. He made 9 league appearances for the red-and-gold this season as they finished in 4th place. He was also a regular for ISL side Kerala Blasters as he made 11 appearances for the side, including the final, where they finished runners-up.
Sandesh Jhingan (Sporting Clube de Goa)
Like Gurpreet Singh Sandhu, Sandesh also hails from Chandigarh and can play at any position in defence, be it right-back, left-back, or centre-back. He signed for United Sikkim in 2011, and helped the side achieve promotion to the I-League. After staying with the club for two seasons, he signed for Mumbai FC in 2013 where he made 11 league appearances. However, it was in 2014 that Jhingan really made his presence felt as he won the 'Emerging Player of the Year' award in the first season of the ISL, making 14 appearances for Kerala Blasters and following which, he has received offers from clubs all over Europe. He was awarded a whopping `1.55 crore deal by Kerala Blasters for the next two ISL seasons, an amount previously unheard of in Indian football. He played for Sporting Goa in this season's I-League, making 11 appearances and scoring on the final matchday, and thus ensuring that his club his safe from relegation. He also made his national team debut in the 2-0 home win versus Nepal in the qualifying tie for the 2018 FIFA WC Qualifiers.
Augustin Fernandes (Salgaocar SC)
Augustin, a centre-back by position, hails from Goa, and has been part of the Salgaocar side since 2011, winning the double in his first season as Salgaocar lifted the I-League and Federation Cup trophies in the 2011-12 season. In the last three seasons, he has amassed 61 appearances for his club side, and started 19 out of Salgaocar's 20 league games this season. He sat on the bench for both legs of India's qualifying tie vs Nepal, and hasn't made an appearance for the national team.
Cavin Lobo (East Bengal)
He announced his arrival while representing Sporting Goa in the I-League 2nd division and his home state, Goa in the Santosh Trophy and was snapped up by I-League reigning champions Dempo in 2010. He signed for Mumbai FC next season, before making a decisive move to East Bengal where he has blossomed into an exciting attacking midfielder. He made 14 appearances for East Bengal this season, scoring one goal. He was also part of the ISL-winning side Atletico de Kolkata, for whom he made 6 appearances, scoring three goals, including a memorable brace against FC Goa. He came on as a substitute in both legs of the qualifier against Nepal, and earned a penalty in the first leg.
Mohammed Rafique (East Bengal)
Rafique stole the headlines as he scored the injury-time winner for Atletico de Kolkata in the final of the ISL, despite making just 2 appearances for the franchise. The midfielder started off his professional career in the I-League with Prayag United, making 6 appearances for the side in his debut season. His stay at the club lasted for four seasons, as he made a total of 56 appearances over the period. He signed for East Bengal in 2014, and made 11 appearances for the Kolkata-based side.
Eugenson Lyngdoh (Bengaluru FC)
For anyone who has followed this season's I-League, needs no introduction to Eugene, as he is fondly called. He has been the revelation of this season, and the box-to-box midfielder has captured the imagination of the viewers with his deft touches and skill. Initially, he focused more on academics and was pursuing electronics engineering in Pune, which he quit and signed for Rangdajied United in his native Shillong. He played for Shillong Lajong for two seasons, and then captained Rangajied United in the 2013-14 season, before being snapped up by Bengaluru FC in 2014. The I-League Midfielder of the Year started all 20 of Bengaluru's league games, scoring six goals and made history by scoring Bengaluru FC's first ever goal in Asian continental club competition in a AFC Champions League qualifier against Johor Darul Ta'zim of Malaysia in a 2-1 loss, that too directly from a corner. He signed a two-year deal with the club at the end of this season, and was named the Players' Player of the Year and also the Fans' Player of the Year. He also made his national team debut against Nepal in the first leg of the qualifying tie, and capped it off with an assist.
CK Vineeth (Bengaluru FC)
Hailing from Kannur, Kerala, Vineeth made his I-League debut in 2010 for Chirag United Kerala, scoring on his debut. The attacker, who can play as a winger or a striker, signed for United SC before the start of the 2012-13 season, during which he made 23 appearances and scored 7 goals, including a hattrick against Air India, and ended up as the highest scoring Indian in the league that season. In 2013, he signed for Bengaluru FC, making 7 appearances in his first season, as the club won the I-League. This season, he made 18 league appearances, and scored 3 goals. He has made three appearances so far for the national team, making his debut in 2013, in a 2-4 friendly loss to Palestine.
Jackichand Singh (Royal Wahingdoh)
The explosive Manipuri winger, who was named by his parents after the famous actor Jackie Chan, was awarded the I-League Player of the Season Award at the end of the 2014-15 season, after a wonderful season with Wahingdoh, where he scored 5 goals in 18 appearances. He is famed for his speed and his ability to convert half-chances into goals, and has shown his ability over the past four seasons playing for Wahingdoh. Jackie played a crucial role in Wahingdoh's promotion in the 2013-14 season, and was the driving force behind their third place finish this season, as he scored a brace against Pune in a 2-0 victory and assisted three goals in a 4-2 win against Salgaocar. Jackie has two appearances for the national team, both in the form of two substitute appearances in the two legs of the qualifying tie versus Nepal.
Saityasen Singh (Royal Wahingdoh)
Saityasen Singh shares quite a lot of similaritites with Jackichand Singh. Both hail from Manipur, both play in the same position and both have them have played for Wahingdoh throughout their careers. Saityasen captained Wahingdoh in 2011, as they ousted Churchill Brothers from the Federation Cup 2-1 and led his team's charge to promotion at the end of the 2013-14 season. He made a total of 18 league appearances this season, scoring six goals, including a hattrick versus Salgaocar.
Sehnaj Singh (Mohun Bagan)
Sehnaj Singh, who is just 21 years old, signed for Mohun Bagan at the beginning of the 2014 season, and made 18 league appearances, with his team winning the league after a in the dying minutes of the last game of the season. A central midfielder, Sehnaj can play both as a defensive as well as an attacking midfielder, and has already made a mark with his vision as well as ferocious tackling. Hailing from Chandigarh, he started his career with the Pailan Arrows, later signing for Mumbai, with whom he scored a scorcher from 35 yards in an I-League game versus Churchill Brothers.
Dhanapal Ganesh (Pune FC)
The only member from his club in the 26-man squad, Dhanapal Ganesh is a 20-year old defensive midfielder hailing from Chennai. He made his I-League debut with Pune FC in 2011, and was loaned out to Pailan Arrows for the 2012-13. The move paid rich dividends as Ganesh made 18 league appearances for the Arrows, and once he returned to Pune, he became a regular feature in the Pune FC lineup during the second half of the season, making 12 appearances in the league. In the current season, he made a total of 24 appearances, and also scored one goal against Churchill in the Durand Cup. He made his senior debut in the second leg of the qualifying tie versus Nepal, coming on for Eugenson Lyngdoh.
Mandar Rao Desai (Dempo SC)
The left-footed winger was made 14 appearances for Dempo this season, in a disastrous campaign which saw the prestigious club getting relegated to the 2nd division. Mandar is renowned for his pace and dribbling and a powerful left foot, and was a regular starter for Goa FC, in the ISL, making 11 appearances for the Zico-managed franchise. He captained the Goa-India team in the 2014 Lusofonia Games held in Goa, to the gold medal as they beat Mozambique in the final.
Francis Fernandes (Dempo SC)
Another Goan plying his trade with Dempo, this experienced winger already has 26 national team caps to his name and was part of the side that won the Nehru Cup in 2012. He began his career in 2004 with Vasco, a 2nd division club, and later signed for Salgaocar in 2006, where he won two I-League titles and a Federation Cup trophy in an eight-year stint. Francis, who can play on either wing or even behind the striker, signed for Dempo in 2014, and appeared in all 20 games for his team, who finished second last in the league. He was also an important part of the ISL side Delhi Dynamos, where he made 11 appearances as his team missed out on the semifinals by a whisker.
Sunil Chhetri (Bengaluru FC)
One of the greatest players ever to grace Indian football, the 30-year old is India's all-time highest international goal scorer and a four-time winner of the AIFF Player of the Year award. He has played for many famous Indian clubs all across the countries such as Mohun Bagan, JCT, East Bengal, Dempo and his current club, Bengaluru FC. In the 2013-14 season, he led the club to its maiden I-League title in its very first season, finishing top scorer in the league. He has also had brief stints with foreign clubs, which are Kansas City Wizards in the US and the 'B' team of Sporting Club de Portugal. He made his international debut in 2005 and has since made 77 appearances and scored 45 goals, a return any striker would be proud of. He is a three-time winner of the Nehru Cup in 2007, 2009 and 2012, and scored both goals in a 2-0 aggregate victory over Nepal in a pre-qualifier tie. He is strongest playing as a striker, with and has supreme finishing abilities, but he has recently adapted into a winger's role as well. India's success in the qualifiers is highly dependent on Chhetri's performance and if he is on form, it can get extremely difficult for opponents like Iran to stop him.
Robin Singh (Bengaluru FC)
A strong and aerially effective striker, Robin Singh has proved to be an effective target man for both club and country. He signed for East Bengal in 2010 and made a total of 64 appearances for the club, scoring 13 goals over three seasons. Robin, who possesses a ferocious left-foot shot, signed for newly formed Bengaluru FC in 2013, and won the league with them, scoring 5 league goals. In the most recent season, he made a total of 32 league appearances and scored 9 goals in total. He made his debut for the national team in 2012 against Maldives, and has made a total of 16 appearances so far.
Holicharan Narzary (Dempo SC)
Armed with raw pace and fantastic crossing, this 21-year old winger from Assam is one of India's emerging football stars. He made is I-league debut with Pailan Arrows, just a few days after his 17th birthday, and also scored in the same game. He was picked up by Dempo in 2013 and made 11 league appearances in his first season there. In the 2014-15 season, he was a regular feature in the team, making a total of 22 appearances for the club. He made his international debut as he came on a late substitute in the first leg versus Nepal in the qualifying tie for the qualifiers.
ADVERTISEMENT
Article continues below this ad
Jeje Lalpekhlua (Mohun Bagan)
At the age of 24, Jeje has already played for four different I-League clubs. The speedy centre forward started out in 2008 with Pune FC and made 52 I-League appearances for the club in three seasons. In 2010, he was loaned to Pailan Arrows, where he scored an astonishing 14 goals in 16 appearances for the club. In 2013, he was signed by Dempo and by Mohun Bagan in 2014, as he scored a combined total of 6 goals on 37 appearances over these two years. Jeje shone for his ISL team, Chennayin FC, as he scored 4 goals for the team, and ended up as the ISL's highest Indian goal scorer. Jeje has already notched up 21 appearances for the national side, scoring 8 goals, out of which the first four came in his first three appearances. He has won the SAFF Cup twice with the national team in 2009 and 2011, and can have a huge impact on the Indian team's chances of qualifying from its group.
ADVERTISEMENT
Article continues below this ad
This article first appeared on North Campus Football League, a one-of-a-kind college-level football league in Delhi. To know more, visit our site www.ncfl.in and like our Facebook page by clicking here.