Indian Vs Pakistan: Coach Mickey Arthur Claims "Calmness" in Pakistan's Dug Out Assures Their Edge Over India
Published 06/04/2017, 1:39 AM EDT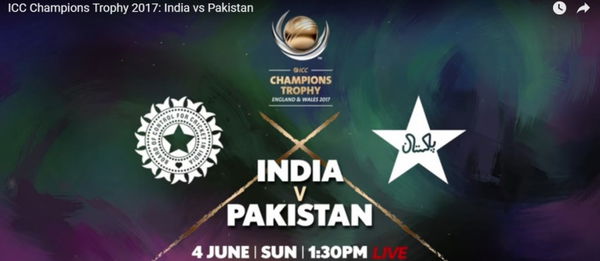 ---
---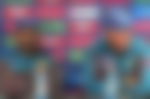 While the biggest clash of the cricket world is around the corner, the two teams India and Pakistan seem to be battling each other for sealing an edge before the start of this match of Champions Trophy 2017. Flaring up the fire before one of tournament's most high profile fixture, Pakistan coach Mickey Arthur insisted that they are "completely calm" ahead of their Champions Trophy opener against the arch-rivals.
ADVERTISEMENT
Article continues below this ad
In Arthur's vision their progress with a calm head approach in the midst of all the brouhaha tangled the most sought after encounter would definitely be the key to their success. "Our changing room was completely calm. It's amazing. It's the outside noise that is there. Within the dressing room, it is unbelievably calm, unbelievably focused and very, very excited for the challenge that presents itself tomorrow. They're ready for a big game.",Arthur said here on the eve of the clash.
On a question of seeking Arthur's opinion on the comparison of Indo-Pak rivalry with the Ashes, he who was dismissed by Australian Cricket board before the 2013 Test series against England, said, "To be honest, I got sacked just before the Ashes. So I never ever experienced that. But I think this rivalry is certainly bigger than most and I'm just so excited to be part of it."
ADVERTISEMENT
Article continues below this ad
In a highly awaited tournament like the Champions Trophy where only the world's top eight ODI teams take on each other, Arthur expressed his concern on the significance of each and every game. "We know for us to progress in this tournament, we've got to hit the ground running. Every game for us in this competition is massive. We can't take our foot off the pedal in any game, and we can't think, 'ah, it's India, we have to just lift ourselves', because that would be very unprofessional," he added.
Arthur feels his bowlers will play a crucial role in this tournament as the only way to stop a batting-heavy side like India is to pick wickets. "I think the team that's going to win this competition is the team that can strike. Gone are the days of just containing through the middle, gone are the days of just soaking up pressure. You've got to be able to take wickets. We always say you pick an attack to take wickets, and that's what we're trying to do tomorrow," the South African said.
The Pakistan coach said possessing a potent bowling attack they are already on the edge to derail India tomorrow. "If you look, we've got a left-arm swinger (Mohammad Amir), could have left-arm pace (Wahab Riaz). We've got the swing and hustle and swing of Hasan (Ali). We've got a left-arm spinner (Imad Wasim). We could have a leg-spinner (Azhar Ali). We've got an off-spinner (Shoaib Malik). We've got everything at our disposal tomorrow to allow Saf (Sarfraz Ahmed) to pull the strings to make sure we can try to bowl India out, because that's got to be priority number one. We can't just sit back and let them score. We've got to attack them and we've got to look to bowl them out," Pakistan coach Arthur concluded.