Indian Women's Cricket: BCCI's Stance on it's Worldwide Upswing
Published 11/29/2017, 2:56 PM EST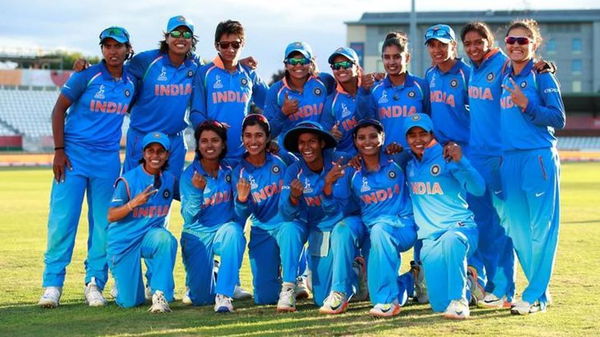 ---
---
We are all well acquainted with the administration of the Board of Control for Cricket in India (BCCI). It has been the apex cricket governing body in our country since 1928. Chewing over this sort of acquaintance, recently a few renowned feminine professionals had raised their voices, which has socially been tagged as no authoritative, on the dissection of the usage of term "Apex". If you consistently invest your conscience on the matter you will very soon come up with the conclusion which clarifies that even after being the pinnacle of all cricketing governance of our nation, this organization, the BCCI, has inadvertently failed to let the women cricket in our country rise to the eminence which their male counterparts have already been savouring since time immemorial.
ADVERTISEMENT
Article continues below this ad
ADVERTISEMENT
Article continues below this ad
The times have changed in the sense that the era where cricket only betokened a sport of a bunch of boys toiling with bat and balls for a victorious denouement has now made space for women cricketers as well. Though during Sharad Pawar's presidency, the BCCI worldly introduced women's wings in cricketing fraternity, this sport, considering the current situation, seems quite evident that the countrymen are highly deprived of the existence of women and their feats under the shelter of the cricketing world.
Digging into the recent Women World Cup stint, the Indian women have already proved their cricketing stance all over the world but still, their worthy recognition is yet to be initiated by the apex cricketing body of our nation. In accordance with this, the former skipper of the Indian women's cricket team, Diana Edulji believes that the women cricket team's spectacular performance at the World Cup final in England last month had been difficult to stomach for many members in this sexist organization. In certain extent, her standpoint has already been substantiated. Edulji's efforts towards improving the condition of cricket, particularly women's cricket, in the country has been well-documented as she is the one who has been standing up for women cricketers against all the debacles approaching upfront from the governance body, BCCI. In her thoughts, "Even after being a sports-loving nation, this nation cannot be the same when it comes to considerate women in the subjective frame," hence she believes it to be very difficult for women to get benefits for sportspersons unless one is prepared to slog through it.
Vice-captain Harmanpreet Kaur, who scored an awe-inspiring 359 runs in 8 innings in the tournament, with a match-winning 171 against Australia in the semi-final, spoke about how difficult it was to find women to play with, during her early years in her hometown Moga, Punjab.
Remembering their World Cup performance, India opened up the tournament with a bang where Poonam Raut, the opener for the team, notched up a match-winning score of 86 runs in the first match itself in the World Cup. Later on, Kaur's magnificent batting onslaught in the semi finals put the Indian side to the grand stage of the finale where they were to combat against the England. Poonam Raut and Harmanpreet Kaur together put 95 runs on the scoreboard in this finale.
Both Kaur and Raut expressed India's sudden interest in women's cricket and how it was a humbling experience to come back to the country to overwhelming support from fans. They also recalled their days of struggle and the barbs they had to endure to play, what is widely considered a men's sport.
ADVERTISEMENT
Article continues below this ad
Raut in her part recalled how she was often reprimanded by her mother and her friends who were worried she would turn dark from all the sun exposure on the field while playing. On the other Kaur recalled how she had to beg the girls to play with her so that they could form a team of 11 players. Eventually, she would have to gather girls who were good at other sports. In her words when she started, there wasn't a single academy in Moga. Her coach started one just for her. Now, there are three exclusively for women.
In order to turn cricket into a platform that would be free from prejudices and gender bias, the only panacea is the emergence prospect of having an IPL for women. While Edulji appeared a bit unsure about its rolling procedure, both Kaur and Raut openly expressed their excitement for it to happen soon. "I feel like even after all that's happened, there are a lot of changes that still need to be made for women's cricket. I hope we don't end up saying many years later that 'we also used to hit sixes during our time'. So, I feel if IPL starts now, then it's great," said Kaur.
ADVERTISEMENT
Article continues below this ad
And the other emerging prospects which should be under the shelter of rolling procedures are the longstanding support from the Railways for women's cricket, their cricket battles against boys in their early days, and the possibility of appearing in television advertisements.