Racing World Goes Berserk as Former F1 Drivers Clash On Twitter After Diabolical Indy Mishap
Published 08/08/2022, 4:16 AM EDT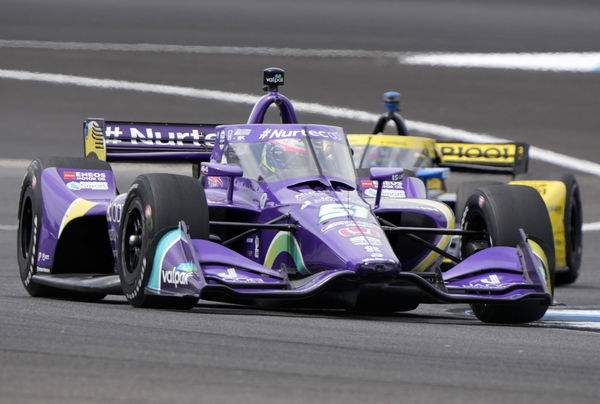 Romain Grosjean stepped out of the world of F1 and took his talents to IndyCar racing. The Swiss-French driver suffered a horrific crash at the 2020 Bahrain GP. The crash marked the end of Grosjean's Formula 1 career as he did not renew with Haas for another year.
ADVERTISEMENT
Article continues below this ad
Grosjean did not stay away from racing for too long. The former F1 driver crossed the border and joined IndyCar racing to practice his trade yet again. However, Grosjean is not the only F1 driver to cross the divide and join IndyCar. Marcus Ericsson, the former Sauber driver, is also plying his trade as an IndyCar driver from 2019.
ADVERTISEMENT
Article continues below this ad
As we all know, drivers always feud over incidents on the track in F1 all the time. Now Grosjean and Ericsson showcase that all motor sporting competitions are the same following their contact during the Nashville race. In the race with 11 laps to go in the 80-lap race, Grosjean made contact with Ericsson, which ruined his race.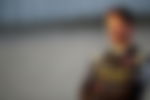 However, with five laps to go, Grosjean received similar treatment from Josef Newgarden. The contact from Newgarden resulted in Grosjean retiring from the race. Not happy with the contact and how his race ended, Grosjean was quick to share his feelings on Twitter.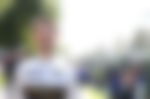 What Grosjean would not have expected is the reply from Marcus Ericsson on his Tweet. "What goes around comes back around," a simple yet punchy reply from Ericsson has caught everyone's attention.
Former F1 drivers Romain Grosjean and Marcus Ericsson feud over crash
The simple five-worded reply to Grosjean's tweet was enough to add fuel to the fire. Ericsson's reply clearly was to remind Grosjean of their crash earlier in the race.
What goes around comes around

— Marcus Ericsson (@Ericsson_Marcus) August 8, 2022
This was Grosjean's tweet and Ericsson's reply.
Newgarden had an interesting take on the incident, but as we know, Grosjean did not agree. However, it was Ericsson's reply that caught all the attention.
Romain Grosjean being mad aboutgetting dumped right after he dumps Marcus Ericsson will never not be funny.

— Metagross stan (@ethelred_horse) August 7, 2022
"on this episode of bus bros, we have secretly invited both romain grosjean and marcus ericsson to our hq to talk or fight it out!!!!!"

— Lily Herman (@lkherman) August 8, 2022
I'm glad you and Romain are pals after him accusing you of bulldozing him after ever crash in F1 despite being no where near him lol

— Brr! High-End Ken E! (@kenneybrian602) August 8, 2022
So apparently I've been rooting for two guys who don't like each other. Huh, kind of a weird feeling.

— Kyle (@KyleB189) August 8, 2022
ADVERTISEMENT
Article continues below this ad
ADVERTISEMENT
Article continues below this ad
The savage response from Ericsson sets a precedent for the coming races between the two former F1 drivers. It will be interesting to see how Grosjean replies to this tweet from Ericsson as well.
Watch This Story: F1 Miami GP Faces Backlash Amid Lavish Opening Ceremony Launching Party-Esque Race Weekend