Infinity Ward Says Events Similar To Fortnite Are In The Works For Call Of Duty Warzone
Published 04/19/2020, 4:32 AM EDT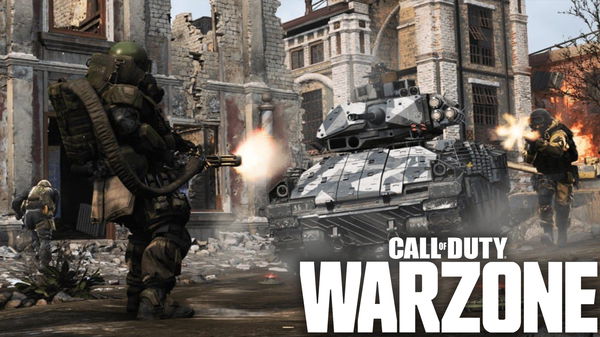 ---
---
Call Of Duty Warzone is definitely one of the most thriving games in the COD franchise. In just a month, they had over 50 million downloads and 70,000 bans worldwide. The game is reshaping the entire BR dynamics. For hardcore Call Of Duty fans, we all started off with the basics, then moved on to Finest Hour, Road to Victory, and then came Modern Warfare. Personally, Modern Warfare 2 and Blackops 2 are two of the best of all time. Infinity Ward are definitely trying to make Call Of Duty Warzone interesting with some Fortnite styled events.
ADVERTISEMENT
Article continues below this ad
Thus it is absolutely not a surprise if the developers choose to include plots from these previous games. Although Modern Warfare did not leave us with many loose ends, the character development there was brilliant. A conversation with the narrative director Taylor Kurosaki revealed the plans for characters coming back, who were presumed to be dead.
Alex Showing Up In Season 3
ADVERTISEMENT
Article continues below this ad
In the interview with journalists from GamesBeat, Taylor Kurosaki revealed that Alex was indeed alive. "He is not dead. The important thing for Alex, when he made that choice to fight for something he believed in. When he made that choice to be willing to–rather than being ordered to complete a mission but to be able to choose the mission that was important to him, it wasn't, for us, about him actually dying. It was about being willing to make a choice to be willing to sacrifice himself. That still holds." 
ADVERTISEMENT
Article continues below this ad
This statement clarifies that he is very much alive, but what is his purpose? This was probably the best response to Ghost's request to Cap. Price, back in season two, where he asked for men he can trust. The warfare between friendlies sparked this move. This was one of the best ways to bring back a fan-favorite character.
Read more about Call Of Duty Warzone.
Fortnite-like events in Call Of Duty Warzone, plus Quads and Trios
ADVERTISEMENT
Article continues below this ad
When Kurosaki was asked if Warzone would feature events like Fortnite, he quickly responded with Infinity Ward's plans. He said that it is something they have been working on for a while now, and it will fit right into the storyline to make sense.
The comprehensive interview conducted by GamesBeat answered almost every question we needed to know about. The significant shift from trio to quads, Kurosaki also explained that concerning the direction it brings to the game.They definitely want to keep things fresh and exciting for the players. He also mentioned how fan service is an integral part of game development. Kurosaki said, "We intend to keep fulfilling the desires of our player base for the types of configurations they want." Thanks to GamesBeat, we now have some much-needed clarity about Warzone.
Trending Stories