INSANE Moment In Call Of Duty Warzone! Vikk123 Destroys 19 People Alone In Solo Carnage
Published 04/18/2020, 3:24 PM EDT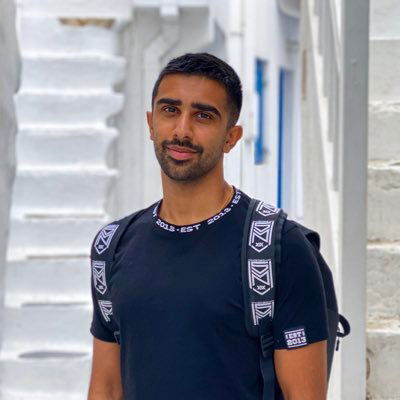 ---
---
Call Of Duty Warzone is ruling the Battle Royal scene right. The gaming community absolutely loves playing a game where there is a way of coming back after dying. The Gulag feature makes it unique from all the other BR's there. This game gives us one of the finest fire-fight moments, some of them verge on the spectrum of being nearly impossible. A 1vs19 clutch is most definitely one of those moments which inspire us to play the same way. 
ADVERTISEMENT
Article continues below this ad
Vikkstar123 survived Gulag, came back, started killing people left and right, and literally carried his team to victory. 
ADVERTISEMENT
Article continues below this ad
How Did This Call Of Duty Match Pan Out? 
He died and went to the Gulag quite early on in the game. However, he came out of it with relative ease by flashing and flanking his opponent. As soon as he landed from the plane, he knocked and finished another opponent with a pistol, who had his back turned. That was one of the best moments of pure action. Soon after he realized that his position was compromised, he didn't resort to running away. Their squad consisted of Delio. Enxium and Revolt. 
ADVERTISEMENT
Article continues below this ad
Although his teammates had to rebuy him twice, that did not affect the gameplay at all. In fact, it just reinforced his purpose. Another one of those picture-perfect moments happened when he threw a grenade right before the knock-bullet hit him. Although he got knocked, that timely grenade killed his opponent. At this point, only Delio and Vikk were alive.
Read more about Call Of Duty Warzone
The Clutch 1V9 Gameplay
ADVERTISEMENT
Article continues below this ad
Delio got killed, and that left the situation all up to Vikk to avenge his team. Most definitely, he was up for the task, which was evident from the way he killed the entire team, which took down Delio. The last circle had about 9 players and Vikk from where it seemed quite bleak. 
Vikk turned it around quite well until only three were left. This is the moment we see some classic ridge-play. He took down the last two alive and eventually clutched the match all alone. Vikk is one of the best Call Of Duty players out there to learn from. This match definitely taught us how to survive, even in the most rigorous situations.
Trending Stories