Insomniac Launches New Series to Hype Up the Launch of Spider-Man: Miles Morales
Published 10/13/2020, 12:31 PM EDT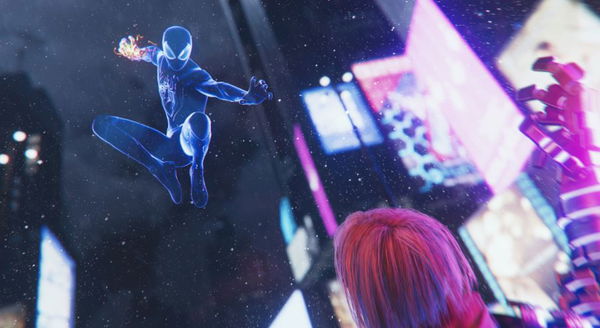 ---
---
Spider-Man: Miles Morales is perhaps the most anticipated PS5 exclusive. A sequel to the PS4 Spider-Man, a title that earned Game of The Year status last year, this upcoming title in the series has some pretty big shoes to fill. Even while awaiting its release, this upcoming title from Insomniac Games is understandably bearing the burden of huge expectations on its shoulders. And from what we have seen of the title so far, it seems that it will not fail to deliver.
ADVERTISEMENT
Article continues below this ad
Further reading: PlayStation 5 and Xbox Series X Next-Gen Upgrades are Poles Apart
Insomniac Games itself is seeing to it that the hype surrounding Miles Morales does not die down. Fans might remember that prior to the release of the PS4 Spider-Man, Insomniac Games had shared multiple physical copies of the Daily Bugle newspaper, which contained various insights about the game.
ADVERTISEMENT
Article continues below this ad
Additionally, these newspapers also contained various clues about the villains and the skins to feature in the game.
Spider-Man: Miles Morales: Insomniac's relaunched Daily Bugle issue tells us what NY thinks of "Spidermen"
Fans have been expecting a similar promotional campaign for Miles Morales, and Insomniac has not disappointed. The official Twitter handle for Insomniac announced that they have released the first part of a Daily Bugle series called "From Spider-Man to Spider-Men."
As the name suggests, the piece focuses on the appearance of yet another Spiderman and this new vigilantism in New York.
ADVERTISEMENT
Article continues below this ad
Those who are fans of Spiderman as a character know the dynamics between him and J.J. Jameson. However, this one-sided rivalry seems to be mellowing down in the Bugle now. All of this resonates with the fresh start that this game offers. A brand new Spiderman.
ADVERTISEMENT
Article continues below this ad
This issue is the first one of many more to come, leading all the way up to the release of this title. Spider-Man: Miles Morales will be one of the first games to be available on the PS5. The title is set to release on the 12th of November.