"Inspiration for Us at Xbox to Do Better"-Phil Spencer Expresses His Love for Nintendo
Published 03/06/2021, 8:40 AM EST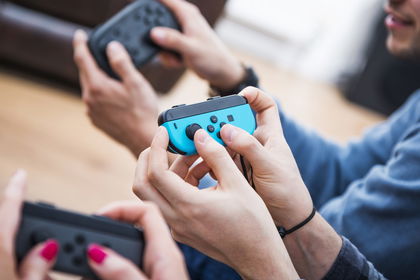 ---
---
By releasing the PS5 and the Xbox Series X/S, Sony and Microsoft have comfortably entered the next generation of gaming. Naturally, the Nintendo Switch that released in 2017 cannot provide tough competition to these high-end gaming consoles. In fact, sales of the Switch have largely depended on the success of Animal Crossing New Horizons lately.
ADVERTISEMENT
Article continues below this ad
However, this does not imply that Nintendo has lost its status as a console giant. In contrast to the first PlayStation and Xbox consoles that released in 1994 and 2001 respectively, Nintendo has been dominating the console markets since 1983.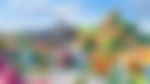 ADVERTISEMENT
Article continues below this ad
Just like millions of people around the world, Phil Spencer is a huge fan of Nintendo. So much so that he never misses an opportunity to praise the company. Phil Spencer looks back at the 131-year history of Nintendo
As part of Crackle's latest series named Playing With Power: The Nintendo Story, Phil Spencer opened up on several interesting topics. These include the importance of creativity in consoles, Nintendo's contribution to gaming, and the most absurd controller the Xbox head has ever seen.
With unique subscription services like the Live Gold and Game Pass, Xbox looks forward to creating a massive eco-system of gamers. Interestingly, it looks like Nintendo had motivated Phil Spencer to follow this novel approach.
In the documentary, Spencer mentioned how Nintendo's consoles taught him that Xbox should have its own unique aspects instead of just being good at what other companies are offering.
Back in the day, everyone stepped into the world of gaming through a Nintendo platform. Accordingly, Spencer claimed that Nintendo and gaming will remain synonymous forever.
"I've always said that I think the health of Nintendo is something that we should cherish as an industry and watching them grow and innovate is both great for us as an industry, but also inspiration for us at Xbox to do better," said Microsoft's vice-president of gaming.
ADVERTISEMENT
Article continues below this ad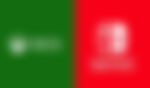 Over the years, Nintendo has released a wide variety of gaming consoles. Out of these consoles, Phil Spencer loves the Wii but is not a patron of the N64. While the Wii was a perfect example of Nintendo's out-of-the-box thinking, the N64's controller still confuses Spencer.
Despite being fierce competitors, it is safe to assume that Xbox and Nintendo will always have a healthy relationship. Moreover, fans around the world should be ready to experience the brand new Switch model with Samsung OLED displays.
ADVERTISEMENT
Article continues below this ad