Women in Sports: An Evolution over The Years in Sports
Published 05/20/2017, 6:58 AM EDT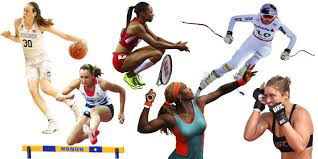 ---
---
How often have you realised that women have always been underrated in most professional fields? This issue has now been going on since the stone age. Come the 21 century, women have achieved everything equivalent to men (or perhaps even surpassed them). Let's narrow our focus to the sports arena and what women have achieved in this field. Do you feel that playing sports is not a girl's cup of tea? It's been centuries since games like cricket, football, tennis have been played. Years passed and participation of the females has stepped up. With the passage of time, different sports managed to form associations for women. Their interest towards the sport and the crowd support has been the main reason why women started gaining importance and popularity in the sport.
ADVERTISEMENT
Article continues below this ad
There are examples (much more than what you count with your fingertips) where women have shown their abilities to dominate the sport. Martina Navratilova has 167 singles titles on her name while amongst the men the highest number of singles titles is 109 by Jimmy Connors. She also holds the world record of having the longest career(both men and women included) of 31years (1975-2006) which describes her passion to play the sport with the same energy throughout the career. Steffi Graf is the only player in the history to have defended all the 4 major titles at least once in her career. No one amongst the men has achieved this feat.
ADVERTISEMENT
Article continues below this ad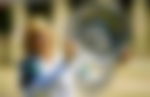 Want to know how women have been playing cricket in a fashion similar to men? What comes first on your lips when someone just asks about a FIRST  double ton in a limited overs edition?the but obvious answer is Sachin Tendulkar(managed an exact 200 against RSA in 2010).It will be much more surprising for you to know that a double ton had already been scored more than a decade before by a women cricketer Belinda Clark(way back in 1997). Hardly someone exists on earth (forget ABD, he is not a human) who can play more than one sport at international level for his/her country. Well, one such name is ELLYSE PERRY, a  girl who made her international debut for both cricket and soccer at a surprising age of 16!!!!. It is not only about these sports. Women sports was also included in OLYMPICS  as well. This was a big step as the reputation of women in sports reached all new heights.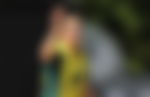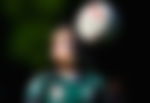 But the question that starts disturbing someone when we talk about the condition and level of involvement of women in sports in countries like India. Let me confine the further article to the situation in India. It is still a much better scenario at this moment that Indian women have now started proving themselves equivalent to other nations in sports. There used to be a time when women in India refrained from sports. But now look at what Mithali  Raj, Saina Nehwal, Mary Kom and many other female sports stars have achieved and the pride they served the nation with. Mithali Raj (with an average of about 49 and more than 5000 runs on her name) is probably the batting goddess of cricket.
ADVERTISEMENT
Article continues below this ad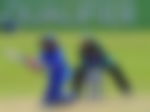 Saina Nehwal (the first Indian to win an Olympic medal in badminton) has given inspiration to many young Indian girls to step out and play for the country. Mary Kom (the kind of life she lived and what she has achieved) is perhaps  the biggest idol for every girl  in the country who has a passion for sports.In the recent olympics, Indian eves Sakshi Malik, P V Sindhu and Dipa Karmakar brought glory to the nation after their scintillating performances in front of the world when the males failed to show any promise. However the quest for  passionate female players in the country is still an ongoing process. Perhaps the lack of facilities and expertise is a cause. No matter what might be the challenges, but India will once emerge as  tough competitors. Men in India have achieved a lot, but the Indian lioness will leave no stone unturned to let the Tricolour rule the world.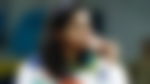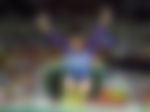 ADVERTISEMENT
Article continues below this ad