Internet Sensation Corpse Husband Reveals Heart-Wrenching Reason Behind Among Us Streams
Published 01/01/2021, 7:52 AM EST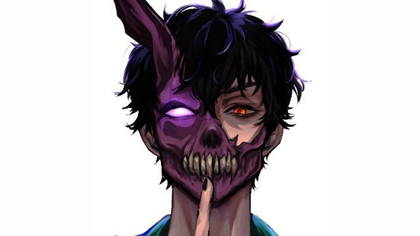 ---
---
Corpse Husband is probably one of the most popular streamers on the internet right now. He started streaming back in 2015, but has broken the internet in the last few months with his Among Us streams.
ADVERTISEMENT
Article continues below this ad
However, we know very little about his personal life. The American YouTuber, who has over 6 million subscribers on the platform, has created a sense of mysticism around his personality. He also appeared on Dr Disrespect stream's a month back that contributed to his rising popularity online.
While he has been pretty discreet about his personal life, the faceless YouTuber has been pretty vocal about his health condition.
ADVERTISEMENT
Article continues below this ad
nerve pain and chronic illness symptoms badddddddddddd

can't go to physical therapy because I can't get covid

personal fuck u to people who aren't taking precautions or wearing masks

<3 <3 <3 <3

— Corpse Husband (@Corpse_Husband) June 28, 2020
In a recent YouTube video, he revealed the reason for his Among Us streams. He admitted that Among Us doesn't require a lot of movement, which is pretty tiresome. The internet sensation also revealed that titles like Raft and Rust shoot up his nerve condition, requiring him to take a break now and then.
Fortunately for his fans, Corpse Husband finds Among Us easy to stream and has no plans of slowing down.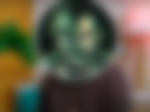 Corpse Husband has been pretty vocal about his health condition
2020 has been a pretty successful year for streamers, including Corpse Husband. Among Us too, has been a massive contributing factor. But one of the driving reasons for the YouTuber's success is his sheer honesty and his eccentric personality.
Over the course of last year, Corpse Husband began streaming Among Us with some notable names in the industry. The list included heavyweights like Dr Disrespect, PewDiePie, Pokimane, Valkyrae, Jacksepticeye, and others.
Sorry if I worried anyone earlier

For those of you who don't know, I'm chronically ill, & have been for years.
I'm in pain every single day.
It's something that I constantly try to overcome, but sometimes it just gets too overwhelming

im all good tho, thank u for everything 🖤

— Corpse Husband (@Corpse_Husband) December 22, 2020
This has made him an instant fan favorite, but clearly, this meteoric rise hasn't been as smooth. While streaming Raft with Valkyrae a few weeks back, the faceless YouTuber seemed to be in some sort of trouble. He left the stream midway, prompting Valkyrae to get off her stream to provide support.
He shared an update with his ardent followers via a Twitter post informing them of his chronic illness. Thousands of support messages poured in. In addition, his honesty about his illness prompted several others to be open about their illnesses.
ADVERTISEMENT
Article continues below this ad
However, he has been pushing through to entertain his honest patrons. Additionally, he also announced an interest in working with popular rapper Machine Gun Kelly. The E-girls are ruining my life artist has previously slated Halsey and Lil Nas X as an influence behind his music, and it won't be surprising to see him collaborate with these popular artists.
Moving on, everyone wants the American YouTuber to focus on his health while streaming for his fans.
ADVERTISEMENT
Article continues below this ad