Interview – Russia report no surprise to ex-WADA boss Fahey
Published 11/11/2015, 5:05 AM EST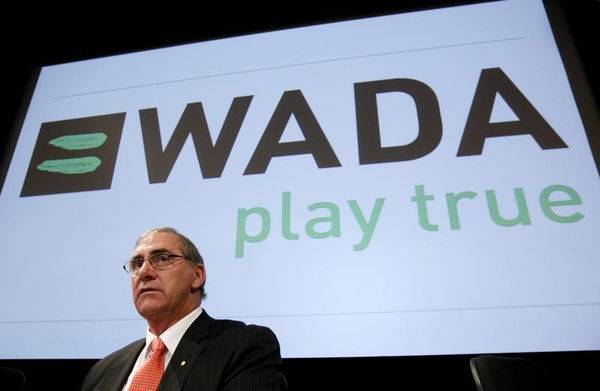 ---
---
By Ian Ransom
MELBOURNE (Reuters) – The explosive report on Russia's anti-doping regime came as no surprise to former World Anti-Doping Agency president John Fahey, who held grave doubts about the country's commitment to catching drug cheats during his time in charge.
The agency's chief for six years until 2013, one of Fahey's last acts as president was to suspend the accreditation of Russia's sole WADA-approved laboratory in Moscow after an audit found it had failed to meet standards.
The same laboratory's accreditation was suspended again on Tuesday after an independent commission set up by WADA alleged it had destroyed samples and its staff had taken bribes in exchange for covering up athletes' positive tests. [nL3N13561Q]
"(The report) certainly didn't surprise me," Fahey told Reuters in a telephone interview on Wednesday.
"We had Russia under constant watch in my time.
"What was apparent during my time was that they weren't doing enough in their anti-doping efforts and that this report shows that it's only got worse."
Fahey said WADA had regularly outlined the concerns about Russia to the International Olympic Committee (IOC).
"We did everything we could to try to improve the standards of Russian anti-doping, we made it clear to the IOC of our concerns on a regular basis.
"Nevertheless you just knew there was a limited effort being made."
The Kremlin has dismissed the allegations in the report as groundless, while Russian sporting chiefs alleged the international furore over doping was politically motivated.
Some believe the scandal could have bigger ramifications than the graft affair at FIFA, where president Sepp Blatter has been suspended, 14 officials and marketing executives have been indicted, and Switzerland is investigating the awarding of two World Cups: to Russia in 2018 and Qatar in 2022.
'BAD DAYS'
Fahey said he made one visit to the Moscow laboratory during his term at WADA. During which the lab's director, Grigory Rodchenkov, who was accused in the WADA report of covering up test results and bribe-taking, said he had doped when he was a track athlete in the 1980s.
"He showed me a picture of four runners on one of the walls, I asked him who the athletes were in the picture," Fahey said.
"He said he was one of them and all four were doping. I was somewhat staggered.
"He then said, 'of course, things have changed since then. Those were my bad days,' — or words to that effect."
Rodchenkov resigned as the lab's director on Tuesday, TASS news agency reported citing Russian Sports Minister Vitaly Mutko.
Fahey said he met Mutko at the 2010 Winter Olympics in Vancouver and voiced his concern over what he described as Russia's "miniscule" annual anti-doping budget of $6 million at the time — "about half that of Australia's".
Russia had implemented some measures during his time at WADA, he added, including allowing anti-doping officers from outside the country to visit after having previously denied them visas.
But he was never convinced any testing occurred outside the capital.
"It was pretty clear the testing was only going on when the athletes were being tested in Moscow. And Russia's a big country," he said. "What was going on in the vast expanses of Russia, there was no indication.
"There's a lot of a things you just can't get near in Russia. It's much easier to ask questions in a place like England."
The WADA commission recommended that Russia be banned from international athletics, including the 2016 Olympic Games.
Fahey would not offer his opinion on the recommendation, but said it would not have been delivered lightly.
"It's abundantly clear that there are gross breaches of standards (in the report) and the application of the WADA code," he said.
"Given the importance they play in the international sporting world, it's really disappointing and does require some very serious responses."
(Editing by Peter Rutherford)