Interview with Sheldon Jackson: The Saurashtra Southpaw
Published 07/04/2016, 6:56 AM EDT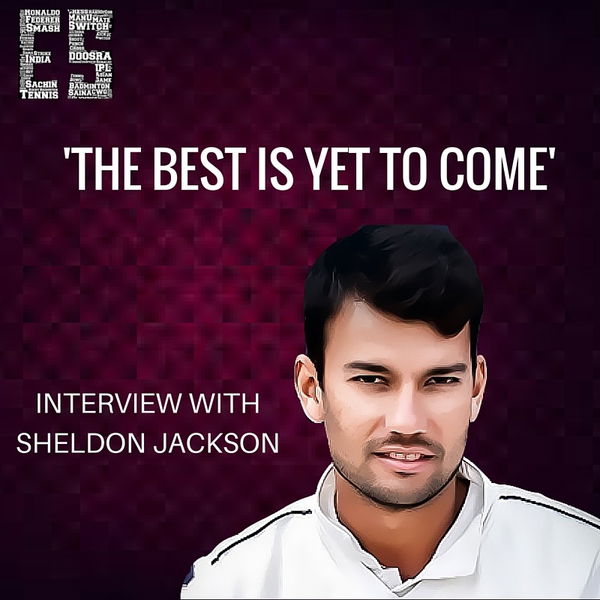 ---
---
Sheldon Jackson has had quite a journey during the last few years. From being among the fringe players around the Saurashtra Ranji squad to becoming the backbone of the same team and having India A team assignments in between as well, the lad has had quite a turnaround. In an hour long conversation, the soft spoken man from Bhavnagar shares with us his milestones, his journey, India ambitions and personal life.
ADVERTISEMENT
Article continues below this ad
S: So Sheldon what have you been up to in the off season?
ADVERTISEMENT
Article continues below this ad
Sheldon: Um, nothing out of the ordinary, I had a bout of viral but I am fine now, other than that just regular practice and all.
S: So tell us a bit about yourself, outside of cricket what are your hobbies?
SJ: About myself, I was born and brought up in Bhavnagar and educated little bit over here and then in Bombay (now Mumbai).
Outside of cricket, uh, I like travelling, music and this one may not be a hobby but I like spending time with my family a lot, I'm basically a very family oriented guy.
S: So how did you get into cricket?
SJ: In Gujarat if you see there's a lot of tennis ball cricket that is played, like in gullies and small lanes, and as a kid you are first introduced to the game like that, sort of like street cricket. In Bombay we used to have compulsory three months of each sport played, there was hockey; there was football, athletics and cricket. So I used to play a bit of everything but I never had a big fantasy for football or hockey or anything and my inclination always was towards cricket. Whenever I used to come back from Bombay, my mother and my uncle used to enroll me into these summer coaching camps for cricket and so that's how all my cricketing experience started.
S: Walk us a little through your first brush with professional cricket.
SJ: So I enrolled in my first cricket camp when I was 10 and I was selected for Saurashtra Under-14 when I was 13.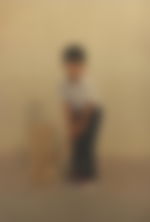 S: Okay so from Gujarat there are 3 teams that playing the Ranji trophy- there's Gujarat, there's Baroda and there is Saurashtra. Can you shed some light on how players are picked from the state in this situation?
SJ: So what happens is that the entire state is divided, for example Saurashtra consists of Jamnagar, Porbandar, Rajkot, Bhavnagar and Botad and Railways, like that, and Gujarat gets the bigger side from Surat to Anand and Navsari and Baroda is mainly Baroda and a little on the outskirts.
S: Coming from a non-cricketing background how difficult was it to turn to a life of cricket full time including your move from Mumbai to Saurashtra.
SJ: For my family studies was more important but I was never into studies, from a very early age my mind was into cricket. I never knew then that I would play professionally but I always wanted to go out in the fields or go out in the streets to play cricket. Till 5 standard I believe I was a brilliant student, *laughs*, everybody is, but from 6 standard onwards, I drifted more and more towards cricket.
S: Was it difficult to convince your parents to let you take cricket on a more serious level notwithstanding your studies?
SJ: It wasn't difficult. I understand that for a child to make that big a decision at the age of 12 or 13 is not easy, especially on the parent. At that age no child is that mature. My mother, initially didn't find it all too well that I was choosing cricket at the expense of my studies, but since I kept playing well- I was selected in the Under-16 squad when I was 13, it helped me to make her understand in a better way. She also started to believe that "my boy can play", and from there on things just kept falling in place.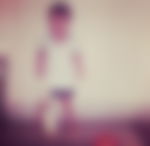 S: If I'm correct you spent 3 years on the sidelines before you broke into the Saurashtra Ranji side, did you ever consider moving to another state, like young cricketers do these days?
SJ: Not 3, in fact I spent 5 years on the bench, but I never considered moving to another state. People will say that I was wasting a big period of my life and somewhere I agree those 5 years is a long time but it was the time when the Saurashtra batting line up was completely packed with players like Ravindra Jadeja, Sitanshu Kotak, Jayadev Shah and Cheteshwar Pujara. All of them, Jayadev bhai being the captain at that time and the other 3, are legends for Saurashtra.
S: Saurashtra made it to the final in 2012 which was only your second season. Share something about your personal journey during that time.
SJ: That was the journey that actually made me who I am. I had played just the one game in 2011, the last one, which also last just a couple of days. So, in many ways I consider 2012 to be my debut season. I got I guess 3 centuries and 4 half-centuries. That season got me into an IPL team; it got me into an India-A team. People started recognizing me. I was not just another face anymore; people looked up thinking "this guy can play".
S: Do you remember your first Ranji hundred?
SJ: Yeah, it was against Bengal and it was all the more special because of some incident that had happened beforehand. We were playing on a square turner and had gotten a 50-60 run lead after the first innings but Bengal had Mohammad Shami, Dinda, Saha, Tiwari, a medley of stars in their team. In the second innings we were 50 odd runs and had lost a couple of quick wickets and from there on the burden of resurrecting the innings fell on Ravindra (Jadeja) and me and I remember distinctly that I was struggling since it was only my third match and I had never played on a square turner in my life. Ravindra came up to me and said don't worry about getting out, just see the ball and hit it. I never did that *laughs* but just listening to him, a player who has played for India, gave me confidence to tighten up my game. I went on to score a 120 odd in that game.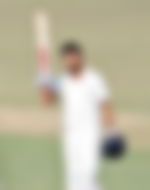 S: So you have been under Jacques Kallis' wing at KKR, as a coach how does he operate?
SJ: He operates in a very simple manner, he'll ask you to keep your basics tight and your head and mindset right. He's one of those characters who urge us not to think too much in order to keep our approach to the game uncomplicated.
S:You have talked of Gautam Gambhir as a role model in interviews before. Tell us what all in him do you look up to?
SJ: I've called him a role model due to myriad reasons. First thing I like about him is his aggression on the field – off the field he's a completely different person – and the amount of hard work that he puts in. I played alongside him in my first India A assignment against West Indies in Karnataka and he got a hundred in the second match, in the first match he had gotten out lifting a left arm spinner and he was livid with himself. And in the second match we were playing on a green top, like park green, and him getting a hundred there speaks volumes of that man and since then I've taken a liking to him, the aggression, the hard work and the ethics, like he'll be the first one to pad up for practice and the last one to leave. I've seen men before, hard working men, but none like him.
S: Do you have any plans to play a season of county or any other first class competitions to hone your skills?
SJ: I play for MRF in the Chennai league, Shubhankar, and currently there are no plans to play outside the country. I'm actually very happy with MRF because they take good care of me; I've played for them for the past 2 years. I know MRF is more known for fast bowlers but as a batsman, I'll take it as heaven for me because of the facilities that they have over there, then they have Sentilnathan, a very good coach in my opinion, he's the coach of the MRF team. Like, if I'm in any doubt he is always more than willing to help me out.
S: Tell us more about your time in the Chennai league.
SJ: So this will be my third year playing for MRF and how it has helped is that it has made me a better player to spin.The Chennai league is a proper 3-day game format and you know in Chennai there's this torrid heat and humidity during this time of the year (this year they're starting on the 4 of July) so even if you score 50 runs it takes the energy out like a 150 runs in a Ranji trophy match because Ranji is played in winter so it's mostly cold and this is in the summers, due to which I understand the grind a batsman has to go through much better now and it has allowed me to grow as a batsman.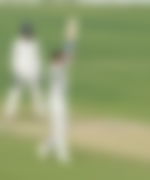 S: Yuvraj Singh just recently earmarked you as someone who can play for the country in the near future.
SJ: That would be very kind of him. I know he once tweeted about me, we were playing a Ranji trophy match and he scored a 200 something against us and I had scored a 180 in that match. If a player of such stature thinks I have the caliber to play for the national team it is extremely kind of him.
S: Do you think with your recent form, both in Ranji and in the Chennai league, you have a much better opportunity to represent India now than any other time?
SJ: I'm just gonna say one thing: The best is yet to come. In the next 2 seasons you'll see a much better batsman.
S: You've been in the domestic circuit for 5 years now. Tell us about one spell from a bowler you faced which was almost unplayable.
SJ: Dhawal Kulkarni in the 2012 final. He got me out in both the innings and that spell that he bowled was unplayable. He was swinging it big and the length he bowled was hard to play.
S: Did you have any batsman that you looked up to, growing up?
SJ: Um, tough one actually. I used to watch a lot of cricket but I could never model my game after any particular cricketer, I never did. I mean I could give you names but that would not be true.
S: One foreign cricketer that you admire.
SJ: Sunil Narine, because of the tricks he has. He can challenge any batsman on any surface. I've faced him in the nets twice and what he does with his fingers is very hard to pick, to be honest.
S: Shed some light on your support system, you friends, family, and others?
SJ: My mother, Sedrene, is the person closest to me. Then I have friends Ramya Upadhaya and Vardha Pandya, both of whom I can call at any time of the day. On the cricket front, I have Joydeep Mukherjee, who has been a constant figure of support for me for close to a decade now. Even today if I have any problems in my batting he's the first person I go to. He is the person who spotted me at the KKR trials and has been instrumental in harnessing my talents for the franchise.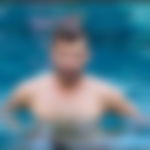 S: Do you ever think you are on the wrong side of 25, you'll be 30 next year, considering the selector's youth oriented approach?
SJ: Um, not really. I never think about the selection process. Besides how would thinking help. I'm here to enjoy the game and if an opportunity comes my way I'll gladly take it and if it doesn't I'll just take it in my stride.
S: Who's the prankster in the KKR dressing room?
ADVERTISEMENT
Article continues below this ad
SJ: Um, Suryakumar Yadav. He always keeps the spirits up in the team. No wait, definitely Brad Hogg, he is always the funny character in the dressing room. In fact even if you YouTube "Brad Hogg KKR" you will see videos of him doing stuff. *laughs*
S: You did very well in this year's Irani Cup where you were playing for Rest of India, so how was it in an ensemble environment comprising of domestic performers from across India?
SJ: So what's different between playing for a state and playing the Irani Cup is that with your state you rely on trust build over a period of time. Here, on the other hand you just get the one match. So it is up to you to gel with the group as quickly as you can and in the best possible manner. Adaptability is a key aspect of a cricketer's life I believe.
ADVERTISEMENT
Article continues below this ad
S: From what we've seen of you, you have done well in all formats of the game, which is a pre-requisite of a modern day batsman. So is it safe to assume that there is no certain pace restriction within your game?
SJ: In Vijay Hazare this year I got a 80-90 ball 150 and even in Ranji I have a strike rate of around 70 to 80. I mean it never dips to a 30-35, certainly never below 50. That's just the nature of my game, I'm a strokemaker.