"Hard work does not go unpaid": Exclusive Interview With Asian Games Bronze medalist Shreyasi Singh
Published 04/11/2018, 1:15 AM EDT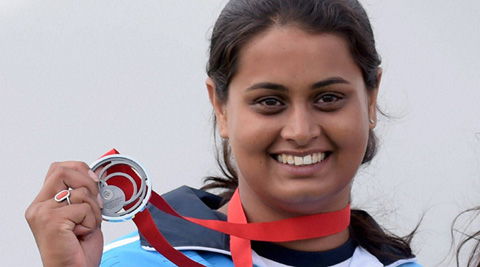 ---
---
Essentially Sports got into a candid chat with Incheon Asian Games Bronze Medalist and Glasgow Commonwealth Games silver medalist Shreyasi Singh. She talks about her journey from the moment she first set her mind to becoming a shooter to being a medallist at the Asian Games and Commonwealth Games. Also, she talks about her plans in the future. Now, Singh has bagged gold in the 2018 Commonwealth Games in Gold Coast.
ADVERTISEMENT
Article continues below this ad
Here are a few excerpts from an earlier interview when she won the bronze at Incheon in 2014.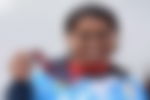 Hello ma'am, heartiest congratulations on winning the bronze in the Incheon Asian Games and also the silver in the CWG in Glasgow. Talk us through what you felt at that moment?
ADVERTISEMENT
Article continues below this ad
"Yeah it's a proud moment, of course. In Glasgow, I suffered a back injury where I was gunning for gold in both the events. The injury hindered my performance and I had to settle for silver in one event and couldn't qualify for the final in the other. Otherwise, the training has been great and we have had fantastic support from the government. More than the government, I am really thankful to my friends and family who have stuck around for the times that I have won a medal and for the times I have not. All in all, Glasgow was a very good experience. I kind of fought much harder there than at the Asian games.
At the Asian Games, there was no problem from our end, but yes the Koreans and the Chinese are professional double trap women shooters whereas we are more professional (single) trap shooters. But it is a non-Olympic event, and only we represent India in double trap shooting events. Anyhow, I and the other 2 girls (Shagun Chowdhury and Varsha Varman) fought because we knew the importance of a podium finish in an event like Asian Games. We could have won a Gold medal but had to settle for a bronze because the Chinese and The Koreans outdid themselves."
I see, it is unfortunate that you got a back injury in Glasgow, nonetheless a great achievement. Ma'am you mentioned about Double Trap Shooting and Single trap Shooting, what exactly is the difference?
"Okay. So I participate in single trap shooting and double trap shooting. These are 2 different events in the shotgun. There are total three different events in shotgun, apart from these two, the third is 'Kick'. The Double Trap is a non-Olympic event, even though it is there in all the other international and world events. It was even there at the World championships last month, but it is a non-Olympic event. So, we have to make single trap as our event and hence we are more professional single trap shooters whereas Koreans and Chinese are more professional double trap shooters and just take part in the double trap shooting events."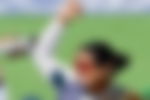 When did you decide that you'd represent India in shooting? Could you tell us about your journey from that very moment to your medal in Incheon?
"It was 2007 and I had just given my 10 class board exams and Rajyavardhan Singh Rathore was a dear friend of my father. Both my father and grandfather were associated with the NRAI, so there was an inclination towards this sport. So, just when I came home after the last exam, he happened to be there and I met him. We used to call him 'Rathore Dada'. So I was like 'Rathore Dada, even I want to be a shooter, how do you start?' So he was the one who literally handed me the gun. From the next day onwards, he trained me and then I was handed over to Paramjeet Singh Chotti, who was my Indian coach and I trained with him till 2010 pre-CWG championships where I won a medal. Since 2010, I have been coaching with Marcello Dradi."
What are the most important skills for a shooter? Do weather conditions play any kind of part in shooting? If they do, how did you cope up with the weather in Glasgow and Incheon?
"Yes they do, at least in the shotgun events of shooting, which is an outdoor sport where the weather conditions play a big role. A shooter matures when he can handle the weather conditions. If it's a bright sunny day, we are all happy. But if it's a very dark, dull rainy day as it was in Glasgow or a very windy day, the targets go a bit wayward and don't follow their normal trajectory. But we train in a particular manner, we trained in Italy and we are usually prepared for it. So it was not that big a deal. And like I said, we have very good support from our federation and our coaches are really good, so they prepare us like that.
Ma'am, what have been the hurdles you have had to face till now in your career? How difficult was it to cope with the disappointment of not winning a medal in Delhi in 2010 CWG and then in 2013 Trap shooting World Cup in Mexico?
Hurdles… Well, because we have such fantastic support, I have never faced any hurdles as a shooter where I had to push in through lines or whatever, because they have a very clear selection policy and it's announced before the nationals every year. And we just have to follow the selection policy and shoot our scores. As far as athletes are concerned, there is bare minimal politics. Even though there might be politics in the federations itself, but the athletes are kept away from that. So, we don't suffer much and touchwood, there haven't been many hurdles apart from the fact that back in 2010, when I was gunning for the CWG and I had won silver in the pre-CWG championships, I lost my father 2 months prior to the commonwealth games.
We are very sorry to hear that. Did the demise of your father affect your medal chances?
"As a matter of fact, no it didn't. I had reached the finals and I gave it my best. I lost in the finals because of the mere fact that I was a beginner shooter at that time. I had just shot for 3 years. Yeah, losing a father for any child is a great pain and I don't think I have come over it even today."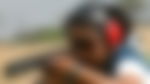 Ma'am, it's really commendable for you to have achieved this feat even after such shortcomings. The essence of the question was how does an upcoming athlete come out when you hit rock bottom? There's obviously family support, determination and hard work but still, how do you pull it off?
"You need to be determined in any sphere of life and we have put in the hard work and I have seen all the shooters very closely. I have always said this, when it is too hot, the schools close for children and you know how a college going student wakes up and says 'Yaar aaj jaane ka mann nhi kar raha', but for us athletes there's no such option. We are out there in rain, hot, cold, sunny day, whatever it is. So we have put in the hardwork definitely.
As far as determination is concerned, of course you need a very strong willpower to win a medal at the international level. You need a good team supporting you at all times, which for me consists of my family, my two coaches and my seniors. Sometimes, when the coaches are not there and you need to fall back on someone, these senior players are always there.
Also the mental trainer, Vaibhav Agassi, plays a very important role and works very hard with me. Then there is the physical trainer as well. You yourself also have to do some sort of yoga and meditation. But even after all this, when you have to win an international medal, it comes to determination.
Who would you like to thank or dedicate these medals to?
"The First CWG medal, definitely to my father. It was his dream and he passed away abruptly in 2010. I am glad I fulfilled his dream in 2014, if not 2010. However, there has been great support from my mother and sister, Putul Kumari and Mansi Singh, so I'd like to dedicate the medal to the three of them.
You studied at Hansraj college, DU. How did you manage your time between shooting and studies?
"Oh, Hansraj was fantastic with students. We didn't have attendance issues and whatever classes I attended, they let me give the exams. The internal exams used to be scheduled during the start of the year, but our exams were scheduled in such a way that it didn't clash with any selection trial or World Cup abroad. They really handled it really well.
That's great to hear, Ma'am. What are your plans for the future? Target set at the Rio Olympics?
"Yes, that's the plan. Getting a medal in Rio is the goal. But before that I have to perform in a couple of World Championships to get a Quota for Rio. So that's the plan as of now. In November, we also have Asian championships in Alaine, near Dubai.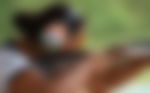 Give a brief about your training schedule? When do you take a holiday?
"After CWG, I had a day 10 day break and after the Asian Games. So I am going on vacation with my sister in Spain on Bagpacking.
Ma'am, tell us something about your two partners, Varsha Varman and Shagun Chowdhary.
ADVERTISEMENT
Article continues below this ad
"For starters, we connect really well. Shagun is an Olympian and is very experienced and has helped me in the past. Varsha, is a junior, but she is very competitive by nature and I am sure she'll be doing really well in the future. We three just function in a much organised manner."
What one message would you like to give to your fans, to fellow females who aspire to be a sportsperson or aspiring shooters?
"Hard work does not go unpaid.  As long as you are putting in the hours and your hard work, you need not worry about anything. Just never feel let down. Hardwork and determination keeps you going. That's what kept me going. Even during the days and years that I was not doing well, not winning international medals, I still look back at my hardwork and smile. So I was just sitting there and waiting for the medals to come.
Thank you, ma'am. It was a pleasure talking to you and getting to know about your experiences. We wish you immense success in the future and hope we get a chance to talk to you again in the future.
ADVERTISEMENT
Article continues below this ad
Interview Courtesy: "India for Sports. IFS is the first and only athlete funding channel. Support it's fund raising campaign for Inderjeet Singh."
Here is the Link to their Website: www.indiaforsports.com