'Need To Have Education As A Backup, Because There Just Isn't Enough Money In The Sport'- Velavan Senthilkumar
Published 05/15/2017, 6:42 AM EDT
By

Follow Us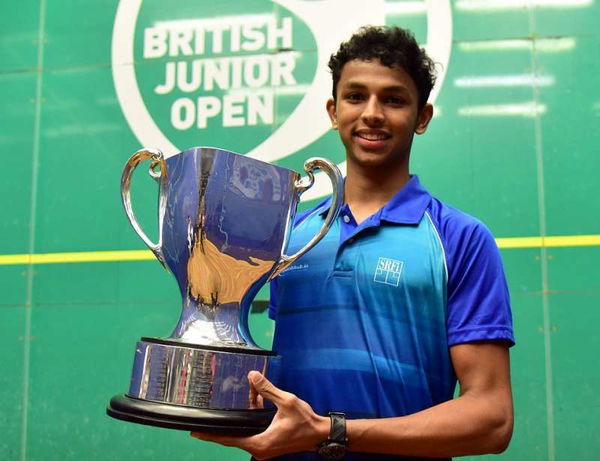 Ever heard of this game played in an indoor box kind of place with two players who always look like they're going to collide into each other, with that tiny ball? Maybe the sport which Roger Federer recently tweeted about so that it'd get a bidding for the 2020 Olympics? Does all this ring a bell, maybe?
America's Favorite Video Today
A sport which many might call the cleanest in our country, with players directly starting from the national academy at the age of 10 to becoming Asian medalists, is maybe one of the fastest sports with balls being served at as high as 176 mph. It is yet another sport, in which India has started gaining a stronghold.
While Saurav Ghosal, the current World Number 28 is the only player from India who competes in the World Championships, here is the story of India's young prodigy, the only Indian to win both the Asian Championship and the British Open, Velavan Senthilkumar, or as his family affectionately calls him – 'Vela'.
ADVERTISEMENT
Article continues below this ad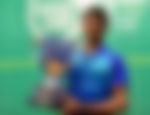 Why don't you take us through your journey from a regular school boy to the number one Junior in the country?
I was born in Selam, which is a town just a few hours away from Chennai. I studied in Don Bosco here at Chennai, who were very supportive right from the get go in making sure that I got the right training by being very compliant in terms of timings, got exemptions during tournaments and got permissions during camps which were instrumental in my reaching the next level. I used to play around 2-3 tournaments a year for the school but around 20 odd at the state and national level, which proved to be the stepping stones in my career because they thrust me from being an amateur squash enthusiast to a seasoned athlete in the field.
Who would you say was influential in your transition to a fully equipped squash player at the national level? 
Laxman Joshi was my first coach, at the Indian Squash Academy (ISA), who handled the most initial stages of my squash career. He taught me the different styles of play and helped me devise a good technique. The ISA, situated in Chennai is the breeding ground for almost every pro in our sport. I joined the ISA in Grade 1 and have been training there ever since. I've never felt the need to have a personal coach considering the fact that all of us trained together, coaches and players alike, which not only helps you gain exposure but also helps you develop yourself mentally to get into the big leagues.
Cyrus Poncha, my current coach, has been adjudged the Best Asian coach and has had a tremendous impact on motivating me to keep going forward. Currently, Egyptian coach Ashraf el Karagui has been added to the roster who's been helping me with my gameplay as well.
So, the ISA has very well been the breeding ground for most squash players in India?
Yes, pretty much. Since squash is such a niche sport in our country, we're all a part of this academy since its inception. While the facilities at the ISA are good, they certainly lack the funding required to keep such an operation running in the long run. Lately, the inclusion of a new coach added immense value with the experience and skills he brought in, but these are very rare events at the ISA. At the end of the day, if money doesn't flow into the sport, it does become very hard to sustain a certain level.
We hear that you are going to join Columbia University. Is squash your primary motivation for this? What makes you go there ahead of taking up a similar kind of regime here in India?
I got into Columbia because of my squash and I surely intend to continue my game there. I will be representing them in the National University Championships. Alister Walker, my coach there will ensure that I have rigorous training sessions and I'm really looking forward to playing under him. I have specifically taken up a lighter course so that I can spend more of my time and give more attention to my PSA tour preparation. I intend to come back to India as soon as the course is over and represent India to the best of my abilities thereafter.
Education is just a backup for me because there just enough money in the sport to guarantee a sustainable livelihood. For me to have a good education gives me stability, and this isn't the case just in India, but all across the globe.
I have a hunch that this is the reason behind most players going abroad to resume their careers?
I've been to Orlando on a training camp, sponsored by the ISA a few years back, which is the case with a lot of my co-players. Players do need more exposure, and training under former world champions adds a lot more in terms of arsenal to our game.
Out here, we just train in the morning, have a gap and train in the evenings. Out there, it's far more intense than it is here, in the sense that they really push your limits-We train in the morning with the regular drills, have a rigorous fitness session in the afternoons and then we play again. Every piece of training there was very different than what it is here, mostly because of superior facilities. Let me give you an example:-
We spent a portion of the day everyday in an ice bath in Orlando, but over here, it's mostly just a few hours in the swimming pool tone down and soothe your muscles. An ice bath helps you recover in a matter of 2 to 2.5 minutes. We are yet to enjoy such propensity in training here in India.
How have you been financing your own training and participation in World events?
There are a few tournaments in which I represent the country in which I get funded by the academy, but the others come from my own personal accounts. For the PSA events, I've been putting in my own money whereas for events such as the British Open, the Asian Junior Championships and the World Juniors, the government does provide funding. But here again, the funding is applicable only if you come into the top 5, otherwise you get cut off for the remainder of the tournaments in the year.
How's the jump been like from a junior to a pro in the circuit?
I've just converted to a senior a few months back and to be honest, the transition was mighty difficult. I would say that the transition is still in phase. I mean, I had never played a top 250 player before and all of a sudden I was playing the World Number 43 from Egypt. There was a sure imbalance in strength (laughs) and a total jump in level. I realised that I had a lot, lot more to work on to get there. The biggest revelation was that to sustain my attacking style of play, I need to have more power in my drives and smashes, otherwise it's just not going to work. My experience as a junior has framed my gameplay, speed and skills surely, but a there remains a lot to be done to reach the heights achieved by my senior counterparts.
Who's your role model?
My inspiration in squash has just been Amr Shabana, more popularly known as 'The Maestro'. His guile, speed and immaculate footwork are traits I try to imbibe in my game. The way he glides on court and the way in which he changes the pace of the ball makes him one of the best players to have graced our sport. He is a former world number 1 and I would absolutely love to get an opportunity to train under him.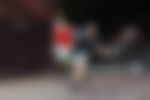 Why is Egypt producing so many good players? India must have better financing to help natural talent sprout than them, right?
I'm not sure about that but the reason behind so many players emerging from there is because it is a much popular sport in Egypt. Squash to Egypt is what cricket is to India. A lot of players play in Egypt that is, the number of players playing there is significantly higher than in other countries.
Egypt, England and France might be considered to be the most prolific countries for squash. It is slowly but steadily emerging even in the United States, as more training centres are developing and more coaching talent is going.
I'm sure our readers would like to know the intricacies of the game. There is serve and volley in tennis, the feinting paradigm in badminton, what are the game styles in squash?
So it's a racket sport played on a wooden court with lines marking the field of play on either wall. On the front wall, there is a tin which is a slab of steel which is about 17 inches from the ground. So you serve above the service line from one half from the service box and the ball is supposed to land in the other half where your opponent stands. There are slanted walls on the sides that mark the boundary there.
There are lets which means that if you opponent is in the line of play, but you can get to the ball construed as minimal interference, the point is to be replayed. Then there is stroke in which the opponent is blocking your shot, and the point goes to you. The line between the two is very fine.
The variations in playing style arise from the differences in the average pace at which each player plays. The slow paced player plays more lifting shots and tries to increase rally length…which can be termed more similar to how Nadal plays on clay haha and then there is the fast paced game where you use the angles and try to play more winners and attacking squash. I play the fast paced game, and like playing shorter rallies and dictating the flow of the point, trying to finish it at the earliest.
Why do you think squash isn't that popular in India? We have a Pro-Kabaddi League, the IPTL and now even a Badminton League. What's going wrong?
I really don't understand why. Squash is a very enticing game to watch and is also one of the fastest games there are. I believe that it is just not promoted well-enough. Despite having champions like Saurav Ghosal and Ritwik Bhattacharya, people do not recognise the sport. A lot of sponsors and money would just flow in if people understood the sport…I feel that people are just not introduced to it yet. You ask somebody and they don't even know the size of the ball, or the fact that tennis and squash aren't played with similar rackets (laughs).
I mean let's take the example of the Malaysian contingent which appeared here in Chennai for the Asian Championships. They had like 6 players, 6 coaches, 2 physiotherapists and then a 2 video analysts to video record that match. I don't see something like this happening for our country in the next few years surely.
What's the story with squash not being included in the Olympics? Did softball really get the nudge ahead of squash?
Yes, that is true. The bid to include squash was rejected and softball was chosen over it. I really think that squash has to be in the Olympics. Icons like Roger Federer and many others have made the appeal more concrete, and I think the major reason behind squash not being that popular in the world is because it isn't a recognised sport in the Olympics. Take for example, wrestling. Sakshi Malik's victory definitely created a vibe in the country and left people with a new found interest in the sport. We simple need to outbid to ensure that the sport gets promoted. Squash has been left behind in the world scenario on so many grounds.
Meanwhile, he gets a call from his coach to discuss the training routine for the day in Tamil mostly about which areas specifically will be worked upon in the evening.
So what are Velavan Senthilkumar's immediate targets?
To play the small tournaments. There are these 5000$ tournaments, like in squash you have 5k tournaments for players just going pro which are created just to have players accumulate points early in their careers. I've started playing these tournaments to just get my rankings up. I just played 2 tournaments in South Africa where I reached the finals of both which jumped up my world ranking from 428 to 240 now. My aim is to play more of these tournaments and try to get to the 50,000$ events by the end of the year.
What is the most interesting thing that's happened to you on tour?
Once when I was competing in South Africa, in between a match, where I had almost won, my friends played my favourite song and I started dancing to it leaving the crowd crazy. These were friends I had made on tour, there were two guys from Belgium, one guy from England and one from Kuwait.
How do you think the sport can be proliferated at the grass-root level in India? Any message you have for youngsters taking up this sport?
The major problem that happens at the school and juniors level in our sport is that compared to other sports, we get far lesser entries for competitions. Even the nationals involve not more than 500 players and that too in 10 categories. I guess you'd have these many in just a single district in Chennai for cricket.
I'd like to say that squash is a really really good sport and you should definitely try your hand at it. It is a very interesting sport with the utmost need for reflexes making it very different from the rest.
I get his feeling that this is one of the most merit-oriented sport administration systems in the country, one of the most clean sports there can be. Do you think there has been a change in the system ever since Ghosal won gold in the 2014 Asian Games?
Not really, in my opinion. Personally, for him it was a really really good win but there's not been much of a change in the system. I mean each of us at the academy do have the motivation to win a medal in the Asian Games for the country, but there has frankly not been any difference in our training facilities or anything as such since, even after the Commonwealth Games. The inclusion of the Egyptian coach is a sureshot gamechanger, since it is bearing good results but overall the situation is pretty much the same.
Who is Ramy Ashour? I just see a plethora of videos on YouTube when I type squash videos. What makes him this popular?
He is called 'The Artist' and he surely is the most entertaining player in our sport. Ramy has this different technique in which he keeps his wrist loose and whips the racket with such speed because of his immaculate wrist movements. He comes up with this ridiculous trick shots so often making him the best player to watch on the tour. Say the tweener or the behind the back shot, he's the master of them all..making him one of the few players who can finish the rally at any point.
ADVERTISEMENT
Article continues below this ad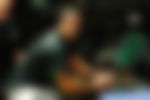 These are things I guess they can do to promote the sport better. Market the speed of the sport or a couple of Ramy Ashour clips. I'm sure I'll start watching the sport more along with many others if it reaches their eyes this way.
What do you have to say about IFS (India for Sports)?
ADVERTISEMENT
Article continues below this ad
I am thankful to them for bringing up my campaign. I think a lot of players have gained a lot of funding and a lot of support from the website. I hope I can get that too and am really thankful to them for bringing up my campaign the way that they have. I intend on using any kind of funding I get to finance my tour travel so that I can play in as many tournaments as possible. Even like 1000 or 2000 Rs can make a difference considering the present situation.
This interview was conducted due to a collaboration with India For Sports and EssentiallySports. We would really like to thank Velavan and India For Sports for providing us with this opportunity. For our reader, we'd really like you to help Velavan reach his goal. Here is the link where you can support Velavan: https://www.indiaforsports.com/campaign/
Providing feedback will help us make your experience better.
Enjoyed Your Read? Let us know how likely you are to recommend EssentiallySports to your friends!