What makes a good bid #IPL
The Indian Premier League is gearing up for its 9th edition and the various teams have undergone changes in terms of personnel. Year in and year out teams have a rigorous process of selecting the best possible players for their team, players who individually might not be the greatest but who might be that missing piece of the jigsaw which makes the portrait looks complete. With the passage of time, teams have also become smarter, the process of elimination has become very astute and the competition is intense. Case in point, somebody like an Imran Tahir, who is the top ranked international bowler in international cricket failed to attract any bids in this year's IPL auction. Maybe his base price was slightly on the higher side, maybe the teams had no vacancy in their arsenal of slower bowlers, maybe it was the early departure of South African players, one can never tell.
Scrolling through the unsold list for every year's auction, we will find many such shocking names, but looking a little more beneath the surface, we ask ourselves: Were those exclusions really all that shocking?
The Selected and the Dejected
Through the years, IPL teams have figured out that the bulk of their batting and spin bowling attrition can come in the form of emerging and uncapped players from India itself and a much cheaper rate and the laws of supply and demand dictate that you are unlikely to fish in the market for something you have at home. Hence unless you don't bat at a strike rate of around 250, don't expect to be getting any buyers at the auction being an overseas batsman, Jason Roy found this out the sad way this time.
The other question that comes before placing bids for a player is regarding the role of the player in that team: a quality all-rounder will almost always be a hot property and might see himself becoming a millionaire by the end of an auction. Just ask Ben Stokes, Mitchell Starc, Ravindra Jadeja and maybe Jacques Kallis of yesteryears. These people are economical additions considering that you are getting three things done at the cost of one: explosive batting, bowling 4 overs across the course of the game as well as saving some runs in the field. Obviously any team would be willing to shell out the bucks for them.
The Specialists
The final cog that would make any team a well oiled machinery would be its death bowlers and this is where the team analysts and statisticians do most of their research. Case in point, someone like a T Natarajan gets as much as 30 times his base price of 10 lakhs because of his hard earned reputation of being a death bowler (and a good one) at the TNPL. If he will be able to reciprocate it at the IPL remains to be seen but it is enough for him to get some love from the franchises. Another success story of the past is Ashish Nehra, who in the sunset of his career had two solid years with the Chennai Super Kings where he had an economy of 7.24 and where he regularly flirted with the purple cap.
"If you do proper research and analysis, you end up filling 70-75% of the team. If you are looking for someone who will tick nine of the ten boxes but aren't able to get him, you must be prepared to pick someone who ticks seven. His industrial average [a combination of different parameters, like his average, strike rate, ability to handle pressure and boundary frequency] may only be 70, but you can get more out of him, extract 75 out of him. The 5% is a big achievement for the team", says M Lakshminarayanan, Gujarat Lions' performance analyst.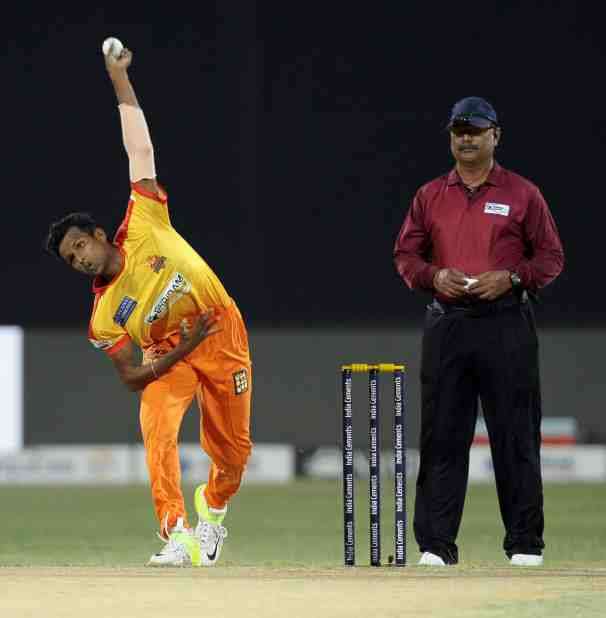 Conclusion
Ahead of the complete overhaul auction next year it is becoming increasingly clear that IPL is about these players with the X-factor and your value to a team could lie in the diversity that you bring to the table or your sheer excellence at what you do. Nothing else would suffice.